As the holiday season nears, most people are already completing their Christmas lists and planning their great holiday vacation. And some of our cannabis lovers are getting ready for a greener holiday season. Most are packing their cannabis herbs and texting their friends to plan ahead a huff and puff party. However, some other cannabis enthusiasts love to have that traditional cannabis Christmas feast to reconnect with friends and family.
More people are opting to cannabis infused edibles which is now becoming a trend. The reason is that ingesting cannabis infused edibles are healthier than smoking a rolled joint. Smoking marijuana gives off tar and carcinogens that are harmful to the respiratory system. Plus, cannabis infused edibles are consumed gastrointestinally, thus, its medical and psychoactive effects are evenly distributed throughout the body, giving an exceptional high.
What Are The Advantages Of Consuming Marijuana- Infused Meals and Edibles?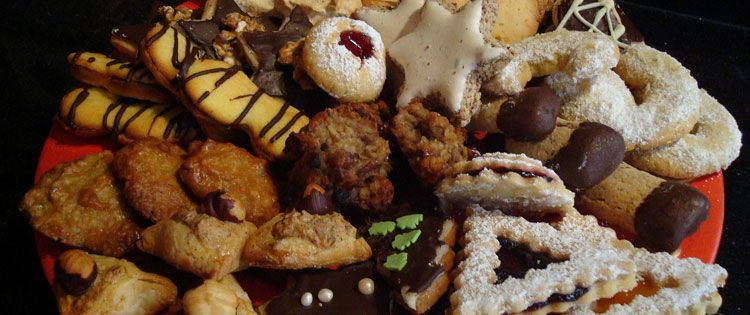 Cannabis Edibles Give a Different Kind Of High
When consuming cannabis- infused meals and edibles, our livers metabolize THC and converts it to 11-hydroxy-THC. The 11-hydroxy-THC is known to be more psychoactive than the delta-9 THC which is produced when smoking marijuana joints.
Feeling of Euphoria Lasts Longer
Smoking marijuana as a rolled joint gives a lasting effect of 1-3 hours. Consuming marijuana edibles, on the other hand, gives a longer euphoric effect of 3-7 hours. However, ingesting cannabis takes longer before you can feel its effects, regardless if you consume it in an empty stomach. It usually takes 30 to more than an hour to feel its full effect.
Minimal Burned-out Effect
Unlike smoking marijuana, cannabis edibles give minimal to none burned-out effect. It is the feeling of being tired when you're coming out of the marijuana high effect.
Provides Longer Relief
As stated above, ingesting cannabis-infused meals and edibles provide longer effects. Thus, it also provides extended anesthetic benefits to ailments. However, consuming cannabis edibles is not advisable for ailments that need immediate pain relief.
Manageable Dosage
Since ingesting cannabis edibles take longer before you feel their effect, it's easy to underdose and overdose. The right way to manage your dosage is to start with a small amount of cannabis edibles and wait for an hour or two to take effect. Then after you feel the high, you can consume more depending on your preference.
And for the cannabis lovers out there, there's nothing better than dishing up your own menu for your cannabis Christmas feast to cater each and every one's taste. Here we offer a full course meal that you can try to prepare on your cannabis infused Christmas feast.
---
Cannabis Christmas Appetizer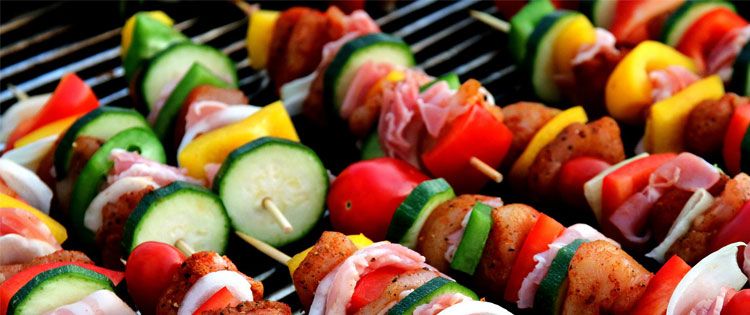 Cannabis Tossed Antipasto Kabob with Cappelletti
What You Need:
1 package cheese Cappelletti
40 pimiento-stuffed olives
2 tablespoons cannaoil
40 large pitted ripe olives
3/4 cup Italian salad dressing
40 thin slices pepperoni
20 thinly sliced hard salami, halved
Directions:
Cook the cappelletti according to package directions. Then drain and rinse in cold water.

In a mixing bowl, mix cooked cappelletti, pimiento-stuffed olives, large pitted ripe olives, pepperoni, salami.

Fold in the

cannaoil

and the Italian salad dressing.

Cover the mixture and refrigerate overnight.

When the mixture has been marinated, drain it.

Using a toothpick or a short skewer, thread a cappelletti, pimiento-stuffed olives, large pitted ripe olives, folded pepperoni and folded salami.
Serves 4.
Cannabis Christmas Soup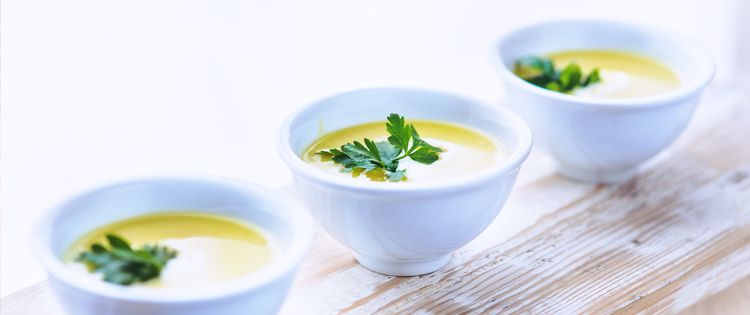 Cannabis Broccoli-Cheddar Soup
What You Need:
6 tablespoons unsalted butter
3 tablespoons cannabutter
1/4 cup all-purpose flour
2 cups half-and-half
1 small onion, chopped
2 bay leaves
3 cups low-sodium chicken broth
Kosher salt and freshly ground pepper
1/4 teaspoon freshly grated nutmeg
4 7-inch sourdough bread boules
1 large carrot, diced
4 cups broccoli florets (1 head)
2 1/2 cups grated sharp white and yellow cheddar
Directions:
Mix unsalted butter and 

cannabutter

in a pot and put over medium heat.

Add chopped onion then a

dd flour, whisk until golden brown.

Then add the chicken broth, nutmeg, bay leaves and a dash of salt and pepper.

Simmer.

Uncover the pot and reduce heat to medium-low until the mixture thickens.

Add the broccoli and carrot. Simmer for about 20 minutes.

Using a blender, puree the soup. Remove the bay leaves before mixing the soup.

Pour the pureed soup back in the pot and add the cheese. Whisk soup over medium heat until the cheese melted.

Using a sharp knife, cut the top of the bread and scoop out the center, creating a bread shell.

Finally, pour in the soup into the bread bowls and top it with cheese.
Serves 4.
Cannabis Christmas Main Course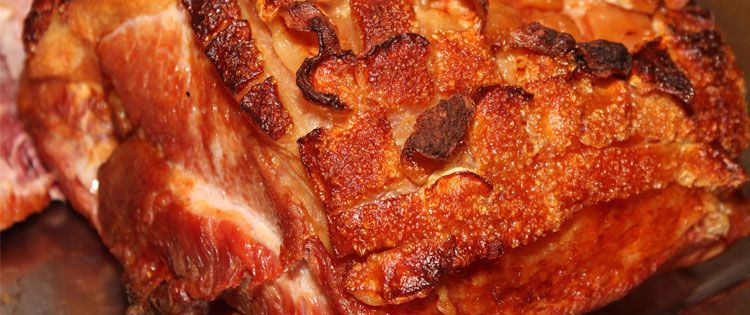 Cannabis Porchetta
What You Need:
¼ cup high-quality cannabis flower, finely chopped
1 3-pound boneless, trimmed center-cut pork loin
1 6-pound piece pork belly with skin
2 tablespoons red pepper flakes, crushed
3 tablespoons fennel seeds
2 tablespoons minced fresh sage
3 garlic cloves, minced
1 tablespoon minced fresh rosemary
1/2 orange, seeded, thinly sliced
Kosher salt
Directions:
First, check the belly if the short ends meet, roll it around to check it. Then trim any belly overhangs.

Refrigerate belly for 1-2 days, uncovered, occasionally pat with paper towels to dry the meat.

When belly is completely dry, prepare the fennel mix.

To prepare the fennel mix, toast red pepper flakes and fennel seeds over medium heat until aroma is released. Let it cool, and toss over the finely chopped 

cannabis flower

, sage, garlic and rosemary. Set aside.
Assemble the porchetta
Using a paring knife, nudge the belly skin with 1/8"-deep holes. Nudge dozens of holes all over the belly skin.

To tenderize the meat, pound it using a meat mallet for 3 minutes.

Then rub the belly and loin on all sides with salt and fennel mixture.

Place the belly down, skin placed under then sprinkle with cannabis herb and top with orange slices.

Now roll the belly around loin. Tie with kitchen twine at ½" intervals. Then place the rolled belly on a wire rack set, rimmed with baking sheet.

Set aside the porchetta for two hours in room temperature.

Preheat oven at 500℉.

Place the porchetta in the oven and turn it once after 40 minutes.

Then reduce temperature to 300℉.

Until the thermometer reads the center of the meat as 145℉, continue to rotate the pan and turn the porchetta occasionally.

After 2 hours, if the skin is not crisp, heat up the oven to 500℉ and cook it for 10 minutes more.

When meat is done, let it rest for 30 minutes. Then cut it into ½" round slices.
Serves 15.
Cannabis Christmas Salad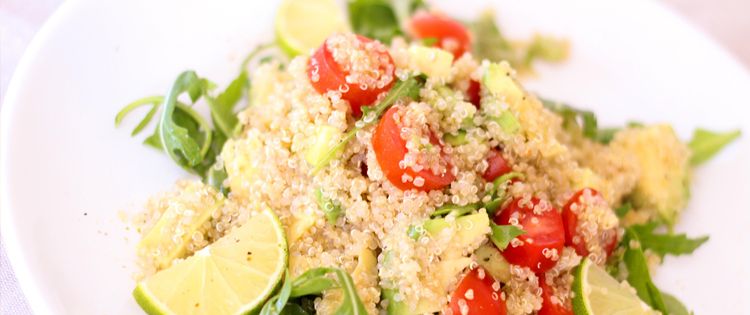 Cannabis Quinoa Salad
What You Need:
1/2 cup fresh cannabis leaves, chopped
4 Tbsp apple cider vinegar
1/2 cup dry quinoa
2 tsp lemon juice
1/2 cup celery, chopped
2 Tbsp cannabis canola oil
1/2 cup each, red bell pepper, red onions & fresh basil, all chopped
Sea salt & pepper to taste
Directions:
Cook quinoa, check package for directions.

Cool it completely after cooking.

Then mix the cooled quinoa with all the remaining ingredients.

Chill if you prefer.
Serves 4.
Cannabis Christmas Dessert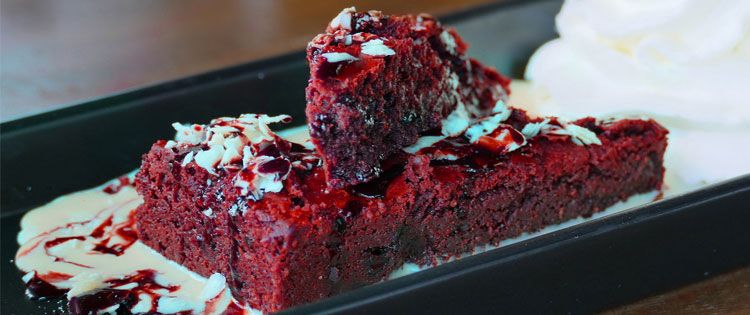 Easy Cannabis Red Velvet Brownies
What You Need:
1 box red velvet cake mix
1 ¾ cup powdered sugar
½ teaspoon pure vanilla extract
¼ cup cannabutter
1 egg
¼ cup milk
8 oz. softened cream cheese
¼ cup canola oil
Directions:
Preheat your oven to 350℉.

Grease an 8 by 8 baking pan.

Prepare cake mix, refer to box instructions. Gradually add milk until dense consistency is achieved.

Bake for 25 minutes.

Let it stand for 1 hour. Allow to cool.

For the frosting, mix cream cheese, vanilla extract, and canola oil until slightly foamy.

Top velvet brownies with frosting.
Have Yourself a Merry Cannabis Feast!
All dishes will retain all its flavor but with an added kick from the cannabis products. You can always play with the amount of cannabis herbs on each dish based on your tolerance. So, go ahead and heat up that stove and enjoy your euphoric dishes!
---
Do you have your own Cannabis-infused recipe that would be great for Christmas feast? 
Tell us in the comments below, and we might write about it!