The right diet and amount of rest are necessary components for a fitness routine. However, one trending health product can help you maximize your fitness journey: CBD, or cannabidiol.
This naturally occurring compound is extracted from hemp plants and is not psychoactive, which means it cannot get you high.
Many fitness professionals and enthusiasts are using CBD because it offers a variety of potential health benefits, specifically when it comes to preparing and recovering from a workout.
Continue reading to learn about some of the known benefits of incorporating CBD into your exercise routine and what kinds of products are best for fitness recovery.
If you're a competitive athlete, health-minded individual, or gym goer, CBD may be a helpful tool to add to your exercise regimen. CBD offers numerous advantages, including improved quality sleep.
Workouts can be tiring on the mind and body, and a good night of rest can help you recover.
On the flip side, some individuals experience an adrenaline rush after a workout that can lead to restlessness. If this is your situation, CBD may be able to help. The product has soothing qualities that may ease hyperactivity in the brain, allowing you fall asleep faster.
Quicker muscle recovery is another one of the benefits of CBD. In some instances, an intense workout session can result in strained muscles and extreme soreness. This discomfort can hinder your ability to move forward in your fitness journey.
CBD products may help relieve exercise-induced muscle damage with its anti-inflammatory properties, which allows the body to heal faster.
Like previously mentioned, a good quality workout doesn't just work your muscles, it works your brain, too. Creating a strong mind-muscle connection during physical activity is important to attain peak performance. CBD can help you reach this. The organic compound could increase your concentration by stimulating a response for dopamine receptors.
There are a variety of CBD products on the market that you can easily add to your workout routine. For example, there are CBD oils, topicals, soft gels, and gummies to name a few.
Soft gels are convenient for on the go and can be used pre- or post-workout. If you prefer a topical, you might consider using a CBD cooling rub for sore and achy muscles. This product usually contains menthol as an ingredient to provide a cooling feeling to the skin and help ease tension in the muscles.
If you prefer to exercise in the evening, CBD tea might be the right product to include in your regimen. Enjoy a cup of the herbal brew after your workout to support a normal recovery response.
Learn more about the benefits of CBD and what products can complement your fitness routine with the accompanying resource by Neurogan.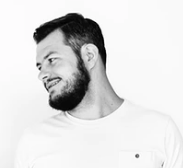 Latest posts by Jarad Wilson
(see all)