There is no doubt that when it comes to all things edible in marijuana, marijuana brownies come first to mind. They are easy to make, the most accessible and simply delicious. Well, everybody, young and old just love brownies, right?
For sweet- toothed cannabis connoisseurs, they get the best out of their two most favourite things in the world combined: marijuana and brownies!
You are in for a treat, as we walk you through the history of marijuana brownies' and their cultural significance. Also, we have a FREE Triple Chocolate Pot Brownies Recipe prepared for you.   
Sweet Musings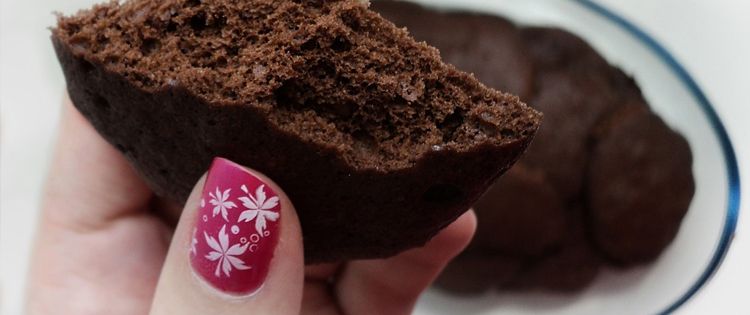 The origin of marijuana brownies goes way back, with literature tracking back to the 1960s. If you want to learn about the rich history of the oh so delicious MJ treat, here's a comprehensive low down on all things marijuana brownies!
Some people prefer edibles, such as brownies to consume cannabis because not everyone is a fan of smoking. At the same time, smoking is not the best way to consume marijuana nor good for your health.
Edibles serve as a wonderful alternative because you can easily integrate it into your diet and easily prepare it yourself at home. There are even medically optimized versions of the brownies, which make it even better for you.
Here are some tasty highlights and trivia in marijuana brownie's history:  
The 1960s was all about freedom and open drug use, and it can probably be said that this decade sparked the beginning of pot brownies. During this time, it was named

"Alice B. Toklas brownies,

" which was a play on the name of Gertrude Stein's lover, Alice B. Toklas. The prominent lesbian figure was also the namesake of the United States's first LGBT club.
The "

Alice B. Toklas Cookbook"

was published after Stein's passing, and this featured the recipe for Haschich Fudge – also known as the original marijuana brownie. Her friend, Brion Gysin, penned this world-renowned recipe. This also marked the start of an edible revolution.
The recipe for Haschich Fudge called for

dried figs, dates and fruit, nuts like almonds and peanuts, and of course – ground Cannabis Sativa

. This version featured absolutely no chocolate or cocoa at all!
The term "toke" also came from Toklas's name. The prolific lady contributed greatly to the Marijuana movement, so it comes to no surprise that some terms are coined after her.
The 'Secret' Ingredient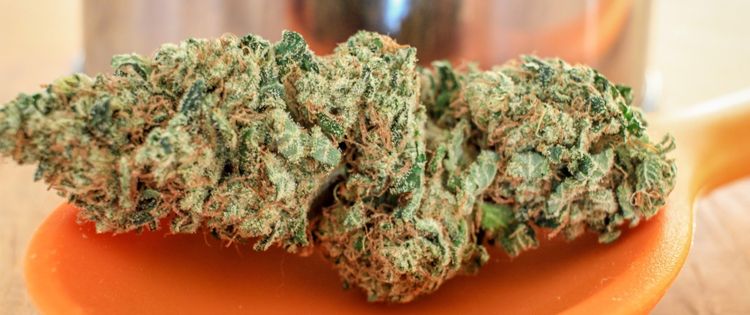 The heart of any marijuana brownie is the Cannaoil or Cannabutter.  Crushing marijuana and just mixing it in the batter won't do, since the herb shouldn't be consumed in such manner. At the same time, putting it in the batter as it is, won't make you high compared to using an oil or butter.
Making cannabutter is important because THC doesn't mix well with water, that's why it needs to be exposed to heat so that it can be "activated." The actual butter acts as an agent, so that you can smoothly infuse the THC onto the brownies.
Here's a simple recipe for the cannabutter.
The potency of the cannabutter will depend on the potency of your Marijuana. Although it's a bit of a challenge to adjust, but if you're preparing it for the first time, try to add a small amount first because it's always easy to adjust it a little bit more the second time you prepare it.
This can also be stored up to six months in an airtight container.
Pot Brownie Ala Mode, Anyone?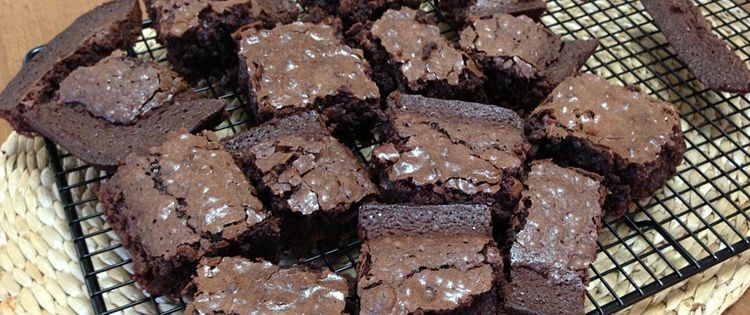 Like the traditional kind, there are a lot of types of THC-infused brownies. It can go from the simple chocolate brownie to an all out raspberry- filled brownie or even a pot brownie ala mode topped with your favorite hemp ice cream!
The beauty of marijuana brownies is the fact that it is so versatile and it can easily be incorporated to any of your favorite brownie recipes out there.
Renowned chef Mario Batali even came up with his own recipe for pot brownies, which came as a surprise to many. However, a lot of fans were not too pleased with this as the recipe uses cannabis leaves in its actual form – yes, it included the stems and prickly leaves! His recipe for Double Chocolate Pot Brownies was considered as a huge fail.
When it comes to the perfect recipe, it still depends on your liking. The staff at Leafly conducted their own research on the best brownie recipe out there. Here's what measured up as the best cannabis brownie recipe.
Added bonus: This recipe was hailed as the best recipe "of all time!"
Yield: One 9" x 13" pan.
Ingredients:
4 oz chocolate squares, unsweetened
½ C cannabutter
¼ C unsalted butter
2 C white sugar
¼ C unsweetened cocoa
3 eggs
2 tsp vanilla
½ tsp almond extract
1 C all-purpose flour
¼ tsp salt
⅔ C hazelnuts, chopped
⅔ C white chocolate, chopped
2 C sweetened whipped cream
1 C raspberries
1 C blueberries
Directions:
    

Heat oven to 350˚F.

    

In a microwave safe bowl, melt the chocolate and butter.

    

Stir in the sugar and cocoa. Add the eggs and the extracts and combine well. Stir in the flour and salt.

    

Spread the thick batter as evenly as possible in a greased and parchment-covered 9" x 13" pan.

    

Top with the nuts and white chocolate.

    

Bake until set, about 25-30 minutes.

    

Serve topped with the fruit and whipped cream.
Are you craving for some good 'ol pot brownies? Whether you're into the traditional kind or you want to be a little bit fancier, this cannabis edible is a must-try and almost a rite of passage for the world of edibles. Try this recipe out and let us know what you think about it!
Happy eating and toking!
---
What is your favourite version of marijuana brownies?
We would like to know!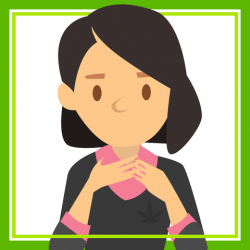 Latest posts by Rae Alson
(see all)