Weed destinations are gaining attention in large part due to legalization in multiple countries. Whether the plant has been legal for years, or recently legalized, each country has its own cannabis etiquette and laws. For those that like to enjoy a little bud on their adventures, we've put together this list of 5 herb-friendly vacation destinations.
1. The Kingdom of the Netherlands
(Yeah, that's the official name. Badass. They should use it more. I'm going to.) Starting off with the most popular spot to legally smoke weed, The Kingdom of the Netherlands!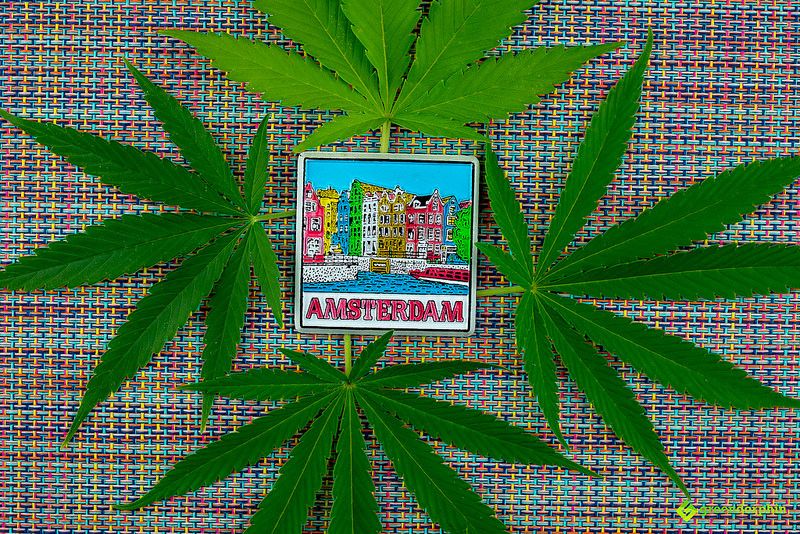 More specifically, Amsterdam. Though It may be the coffee shop capital of the world, don't expect to have a blunt in hand every minute of your stay. Here's why:
It's legal, but not in public
Even though it's unlikely you'll be convicted, it's always good to be mindful of the locals. Some of which prefer their streets not to be covered in a haze of stoned travelers. If you are going to smoke outside, pick a quiet spot and keep to yourself, no one will give you a second look.
Coffee shop doesn't mean good coffee
Some coffee shops take pride in serving coffee as high in quality as their herb. Unfortunately, some have other priorities. Luckily you aren't there for a caffeine fix. If you are after hot bean water, look for a cafe.
Look for the WiFi sign
If you're a traveler, you're already used to doing this. Imagine being in a new city, you're higher than anticipated, and you have to find the Van Gogh Museum. Without GPS. No thanks.
2. Colombia
While it's legal to smoke marijuana in Colombia. The tolerance of public smoking, on the other hand, can vary from city to city. In most major cities you won't be bothered unless you deserve it. The smaller towns are where you'll want to be more discrete. To make sure your vacation doesn't look like an episode of narcos, keep reading.
Befriend a local smoker
This is the best way to ensure you know how the cannabis community works in that particular city. They'll be able to tell you where/if you can publicly smoke, and who to buy from. Remember, the police have been known to pose as dealers to target tourists.
Puedo pagar una multa?
If you do get caught by police remember this phrase, which translates to "I can pay a fine?". Most officers will accept a "fine" of around 20,000 pesos (less than $10).
The stigma is real
Albeit easily accessible, marijuana still is viewed negatively by the public of Columbia. It's generally believed that only drug addicts, criminals or the homeless smoke marijuana. We'll show em, won't we!
3. U.S.A (Select States)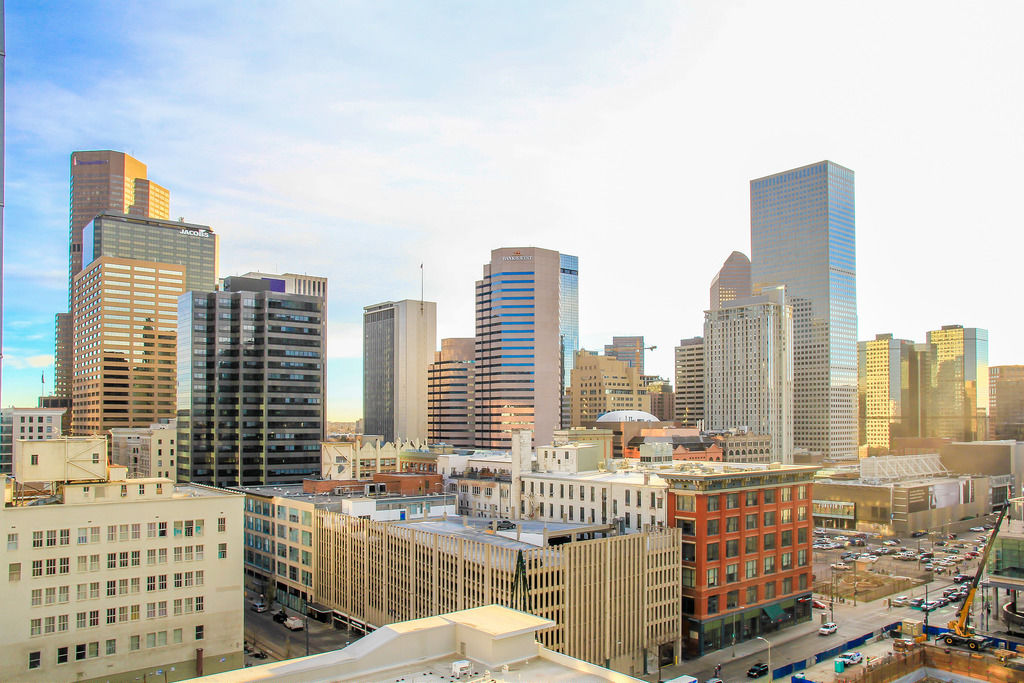 To be fair, there are states not on this list that where marijuana is decriminalized. I'm just going to focus on the states that allow you to smoke recreationally.
There are a couple of similarities across the board. Like you have to at least 21 years of age and all herb must be bought at a licensed dispensary. Another common trait among the herb-friendly states is the quantity you're allowed to have on you.
Currently, the consensus is 1 ounce of weed should be plenty. (Maine, not legalized yet, is trying to break through with their proposed 2.5-ounce limitation. Not all heroes wear capes.)
Like most legalized areas, public smoking is still a nope. Here's a list of the States where marijuana is legal and their corresponding laws.
4. Spain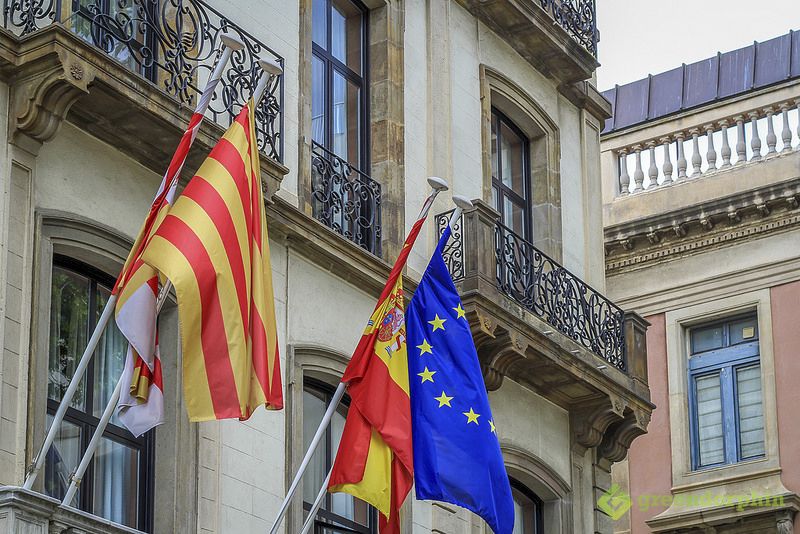 If only the legislation in Spain was as clear as the water in Menorca. Smoking on private property is fine, yet selling even the smallest amount can result in jail time. There are 700+ cannabis clubs in Spain, yet being in possession of marijuana can result in a fine of 300-500 euros. If you aren't confused yet, you will be, you will be.
Cannabis clubs aren't coffee shops
While the general idea is very similar, there are a few key differences between the two.
It's illegal to sell marijuana in Spain, so cannabis clubs don't actually "sell". Instead, they offer annual memberships to locals (I know you're travelling, just wait). The income generated pays for the cultivation of the plant, and since it's legal to grow for personal use… you see where I'm going with this.
Being that cannabis clubs are the safest way to smoke in Spain, I would try that route first. You can request an invitation from your club of choice a few days prior to your arrival.
The invitation will ask for a Spanish address, but any address will typically work. Once you get to the club, never use the word "buy" with regards to cannabis.
You're now a member and part of the whole process. That means you can "acquire" your favourite herb. Because selling is still super illegal, remember?
The not so long arm of the law
Spain is one of the more liberal European countries regarding cannabis consumption. Sadly, their laws haven't quite caught up. While the consequences for possession can be severe, it's easy enough to avoid. Stay on private property out of view from the public and you'll be fine.
It's oil good
Hemp products such as seeds and CBD oil are completely legal. If you're one of the many who use CBD oil medicinally, you won't have to worry about having it on you.
5. Uruguay
More like Uru-great. Uruguay is one of, if not the only country where you can openly smoke weed. Anywhere. That being said, there are a few caveats that come along with this thrilling intro.
The Gift of Giving
In order to legally buy marijuana in Uruguay, you have to be a citizen for a minimum of two years. Oh, and register with the post office. Yeah. The post office. Hilarious. Since you aren't going to do any of that, it's legal to smoke marijuana given to you has a gift.
Many Uruguayan smokers are open to gifting you some of their own herb if you forget your money in their pocket.
Okay, Almost Anywhere…
Uruguay marijuana laws regarding public consumption are basically the same as tobacco. You won't be allowed to smoke inside any public building, but the patios at any cafe/restaurant are fair game.
What You'll be Smoking
Don't expect a menu of strains like a coffee shop in Amsterdam. The herb in Uruguay is all provided by Symbiosis or International Cannabis Corp. You'll typically find two strains labeled Alfa 1 or Beta 1. Both hybrids, Alfa is predominately Indica while the Beta is more of a, you guessed it, Sativa. As far as price goes, you can expect up to $10 a gram. If you can swing it, it's more cost-effective to be "gifted" some herb.
Summary
There are some beautiful and exciting places you can go in the world to experience new cultures and enjoy some high-quality marijuana. However, you should always take the time to familiarize yourself with local laws or etiquette to avoid trouble while you're abroad. If you're responsible you'll find that a good quality smoke can really bring your destination to another level.
---
Do you have your own travel stories or tips for enjoying the best herb around the world? 
Share it in the comments section!
Latest posts by Mark Wojcicki
(see all)