Over the last few years, the hemp industry has been on massive overdrive. Every day, consumers are discovering hemp products and becoming hemp fans. But here's the problem. As the hemp industry continues to grow, so has the number of hemp retailers.
Most hemp retailers follow a strict protocol to deliver safe and effective products, but some businesses lack quality control and safety. Avoiding low-quality Delta-8 products begins with choosing a company that uses third-party testing, has stellar reviews and is an overall solidified business.
If you feel lost and don't know where to start, keep reading as we break down the common mistakes to avoid while buying Delta-8 and where to find trusted retailers.
Before Buying Delta-8, You Need To Know What It Is
Before buying Delta-8 gummies, you need to research what Delta-8 is and if it's the right fit for you. Luckily, we are here to uncover everything you need to know about Delta-8.
First, let's start from the beginning. THC was discovered in 1964 by Dr. Rapheal Mechoulam. Fast-forward to today, scientists have found hemp to be quite complex. There are many forms of THC located in hemp, but Delta-8 continues to be a fan favorite.
Delta 8 THC (Delta-8-tetrahydrocannabinol) is a naturally occurring cannabinoid derived from hemp, but typically in only small amounts. Although Delta-8 extraction can lead to some unique challenges, hemp companies use their own methods to extract Delta-8 from plants.
Delta-8 Effects
Depending on your method of consumption and the amount you take, your effects may be different than the effects below. Here are some common effects that cannabis enthusiasts have reported feeling:
Mild Euphoria
Uplifted
Calm
Relaxed
Joyful
There are many effects that Delta-8 can bring on, but there are no guarantees. If you are hoping for the ideal experience, it is best to start small and wait patiently for the effects to begin.
Assuming That Delta 8 Is The Same As Delta 9
Delta-8 and Delta-9 are two separate cannabinoids that offer different effects, and here's why. Delta-8 is an isomer of Delta-9, which means they have the same chemical formula but their own structural arrangement. Both cannabinoids share a similar chemical structure, but their main difference lies in the location of their chemical bond.
You see, Delta-8 and Delta-9 both have a double bond, and where the double bond is located affects how the cannabinoid binds to your cannabinoid receptors. These receptors (CB1 and CB2) are located throughout your body and determine the effects after THC is consumed.
Delta-8 has a double bond located on its eighth carbon chain, while Delta-9 has a double bond located on the ninth carbon chain. This difference allows Delta-8 to have different effects than Delta-9.
Not Looking At Customer Reviews
Modern technology has given us the gift to communicate with each other worldwide, and the same goes with customer reviews. Take the time out of your day and read what previous customers have to say about the products you are interested in buying.
If you are new to hemp, customer reviews will allow you to gain instant access to what to expect, the effects it may cause, and if the product was worth the hype. Keep in mind that the effects reported on a customer review are not guaranteed to happen to you, but it does give you an idea of what to expect.
Like any product, if the merchandise has more negative reviews than positive, avoid it like the plague.
Not Reviewing Third-Party Testing Lab Results
Third-party testing is a critical part of the quality assurance process, but what does a third-party lab do?
A third-party lab is used when a private company wants an outside, objective analysis of a product. Their job is to identify and report the cannabinoid ratio, terpene content, or any contaminants that should not be in the product.
By the end of the process, the third-party lab will send the manufacturer a certificate of analysis (COA), a form with all of the collected data.
When buying Delta-8 products, make sure that the manufacturer has lab reports available on their website or willing to send them to their customers.
Overall, if a hemp company doesn't have their products third-party tested or share an analysis of their products, it may be an indicator not to shop there.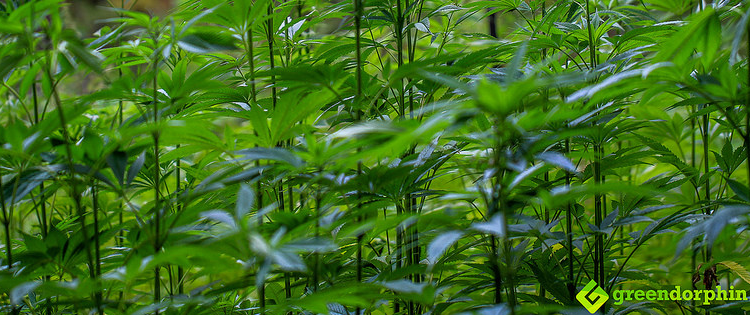 Delta 8 Retailers That Do It Right
Like previously mentioned, most hemp companies take quality and safety seriously, and it shows in their products. If you are looking at buying Delta-8 from a trusted retailer, Hometown Hero has what you need.
At Hometown Hero, we offer a wide range of Delta-8 products that contain naturally-derived cannabinoids. Our products are made from American-grown hemp, allowing us to guarantee quality from beginning to end. If Delta-8 is legal in your state, you can directly order from us online and have your products at your door in just a few days.
If you have any questions about our COA's or would like to know more information about our products, feel free to contact our world-class customer service anytime.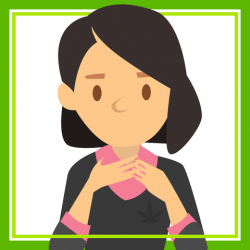 Latest posts by Rae Alson
(see all)