The delicious world of Marijuana edibles is endless. No doubt, brownies and cookies are the most popular ones. But there are other savory edibles that are also ready to get their time at the spotlight. Now that winter is here, you'd want to cozy up with a nice warm treat – so, how does Cream of Cannabis soup sound to you? Regardless if you are new to the world of Cannabis, or a seasoned user, this is a good way for you to keep warm and medicated during the cold days and nights!
Soup is a universal delight
Now, why Cream of Cannabis soup? As we all know, not everyone prefer to smoke Marijuana, which is why a lot of people are getting creative in terms of coming up with ways on how to ingest the herb. The world of edibles is vast and wide, and soup is quite a universal favorite. Everybody likes soup, and if you can find a way to get medicated at the same time – who wouldn't go for it?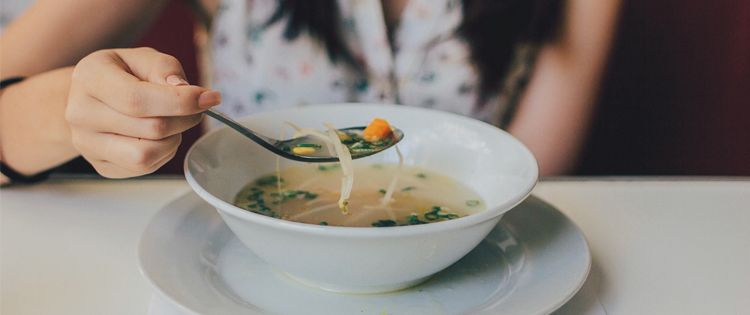 People usually enjoy a good bowl of soup before a meal as it sets the mood. And if you add cannabis to your soup, imagine the extra good high you get after the meal! Also, if you need to be mentally and physically prepared, then a bowl of this delectable soup can help you be more relaxed and focused. Such a good way to warm up and get yourself conditioned for the day.
The heart of a lot of edible THC treats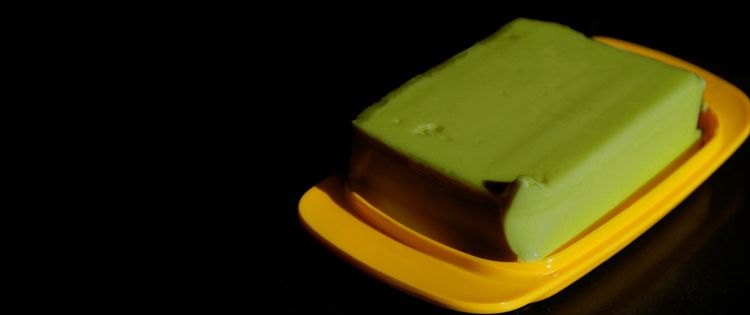 Now, let's talk about what transforms a normal bowl of soup to Cream of Cannabis. Just like baked edibles, the foundation is Cannabutter. You can't just simply add the dash of Cannabis to the dish, as you won't be able to experience the desired effect. With Cannabutter and decarboxylation, you'll enjoy the psychoactive effects that MJ brings to any edible that calls for butter. You can even make Cannaoil if you want to cut on the calories.
If you want to know how to make Cannabutter at home, here's all you need to know about it from the herb to butter proportions. Making Cannabutter is quite a science, and you need to be mindful with the amount of marijuana you are using. Keep it at a manageable amount to ensure a pleasant experience.
Another option is using Cannabis-infused cream for your delicious soups. If your go-to soup recipe calls for cream, you can easily infuse Marijuana by combining its ground leaves and cream using a double broiler. Making it takes two hours and you need to let it sit in the refrigerator overnight. Just strain it before you start using it for your dishes.
More tips for cream of Cannabis soup
Cream of mushroom soup is a classic, and it's probably one of the best soups that you can integrate Cannabis with. It's rich and creamy, and a perfect base for cream of Cannabis soup.
Creamy soups are best for Cannabis since they need to "bond" with fats for it to do its thing.

If you're planning to whip up some, it is best to make this in big batches. It's easy to just refrigerate it in portions, as you can simply warm it up when you're craving some. Also, you can save yourself from the hassle of preparing a small batch at a time.

There are two ways for preparing Cannabis soup:
One, you can integrate the Cannabutter into the recipe itself.
Two, you can add a dash of Cannaoil on your soup. This second method will enable you to share your soup with people who aren't medicating. You can add cannaoil into your single portion.
Other recipes fit to have an MJ twist are cream of broccoli and spinach.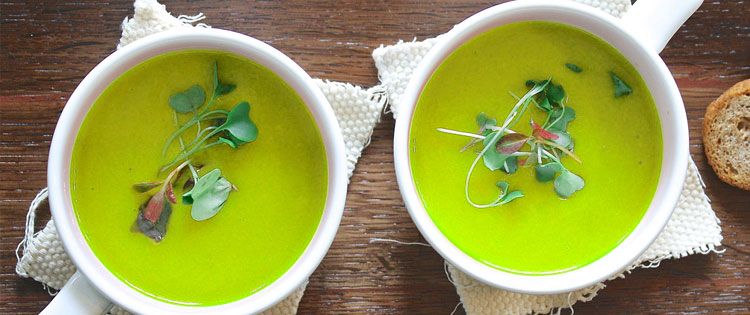 Popular recipes for Cream of Cannabis soup
There are many available recipes online for cream of Cannabis soup, and you are free to try them all. Here are some of the most popular ones I found:
This recipe from

Herb.co

uses Cannabutter, and it only takes five minutes to cook! Not only is it simple to prepare, but this recipe is probably the most basic one.

Herb Majesty

has a cream of mushroom soup recipe that is so hearty and creamy, you'll definitely enjoy a bowl of this during winter.

If you want something homey, this recipe for

chicken cannabis soup

will be perfect for you. So if you want to feel grandma's embrace alongside the kick of Cannabis, try this one out.
When it comes to enjoying edibles, it is still best to consume it responsibly and in moderation. Even if it's something as light as a bowl of soup, keep the experience pleasant by only adding a moderate amount of the herb.
Feel free to get creative when it comes to enjoying a bowl of Cream of Cannabis soup! We're sure you'll find delight in warming up to a tasty meal while medicating.
---
Do you have your own cannabis soup that you would like to share with our community?
Share it in the comments section below.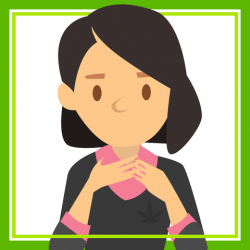 Latest posts by Rae Alson
(see all)