Last year, the Government of Estonia made its final decisions regarding its administrative division for the following years. After the elections, there will now be 15 cities and 64 municipalities in Estonia and the Supreme Court of Estonia has ruled out not to acknowledge the complaints of the municipalities that tried to contest their forced mergers.
In almost 20 years of planning with a lot of discussions, debates, and complaints, the administrative reform in Estonia is finally done.
Estonia's nationwide administrative reform can now be considered complete, according to Minister of Public Administration, Jaak Aab.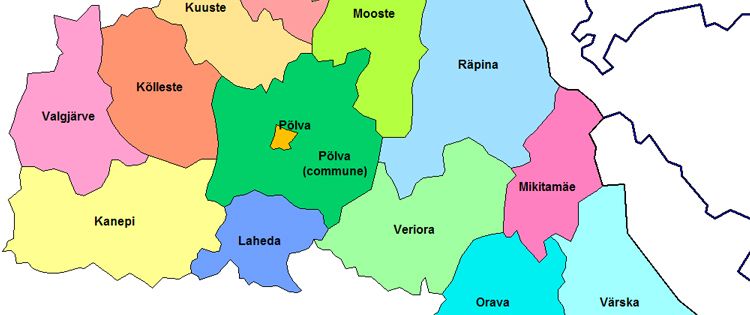 The Minister said that before the merger, they had 169 municipalities. Each municipality then had a population of fewer than 5,000 residents, now there are only 15 municipalities.
Those figures alone demonstrated that their municipalities are now more capable and able to perform all of the duties that were assigned to them with extra money, including those of county governments.
Kanepi is a small town in Southeastern Estonia. The name kanep means cannabis in the Estonian language. The town was created last July through merging two municipalities as a result of government reforms.
Because it is now considered as a newly transformed town, Kanepi held a contest and a referendum last December and July. They wanted to choose a new coat of arms, flag, and logo for the now bigger municipality.
And obviously, when citizens of the town were given the opportunity to vote, the winner of the contest by a landslide was a design that featured a cannabis leaf.
Kanepi municipal mayor, Andrus Seeme seemed to approve the design and he said that if the citizens wished for this, then he has no right to disagree.
According to him, out of 15,000 people that voted, 12,000 of those opted for the cannabis design. The next step now is for the design to be approved by Heraldry Department of the Government Office and then Kanepi Municipal Council.
Seeme also said that the council did not entirely approve of the design in the referendum and recommended some changes in stylizing the leaf.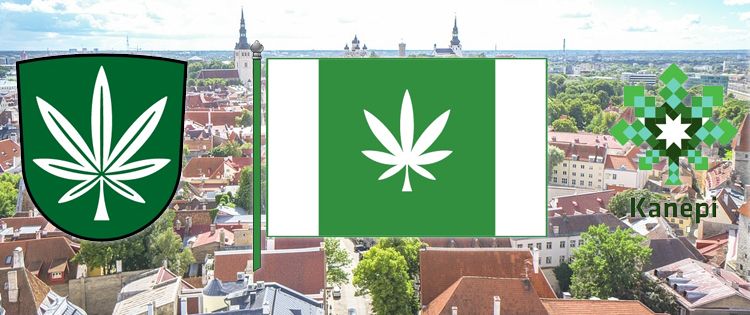 Kanepi, Kõlleste and Valgjärve Municipalities merged into one, larger Kanepi Municipality in the wake of Estonia's administrative reform, from which arose the need to seek new insignia. There were 23 artists who submitted the design and out of the 23, seven were chosen by the panel to become the finalists.
The voting of the design was through the town's website where the Kanepi Municipality published the seven finalists last January. Residents were simply asked to vote for the design that they preferred.
Fortunately, the panel decided to take the people's wishes into account and submitted the cannabis leaf design to the Government Office.
Cannabis is still illegal in Estonia but according to Gert Uiboaed, insignia adviser at the Government Office, no one could stand in the local government's way of choosing cannabis to symbolize their town.
"Cannabis has been used as a heraldic symbol for a long time," Mr. Uiboed said. "It is up to the local government to decide exactly what symbols and ideas they want."
Medical marijuana is technically legal in Estonia through the Ministry of Social Affairs regulation. However, Estonia has no medical marijuana program but recent petitions are catching the attention of the government.
The government authorizes medical cannabis use on a per-patient basis. If you are allowed to use medical marijuana, the policies of Estonia only permit specific pills that contain cannabis elements such as Marinol, which uses a synthetic form of tetrahydrocannabinol (THC).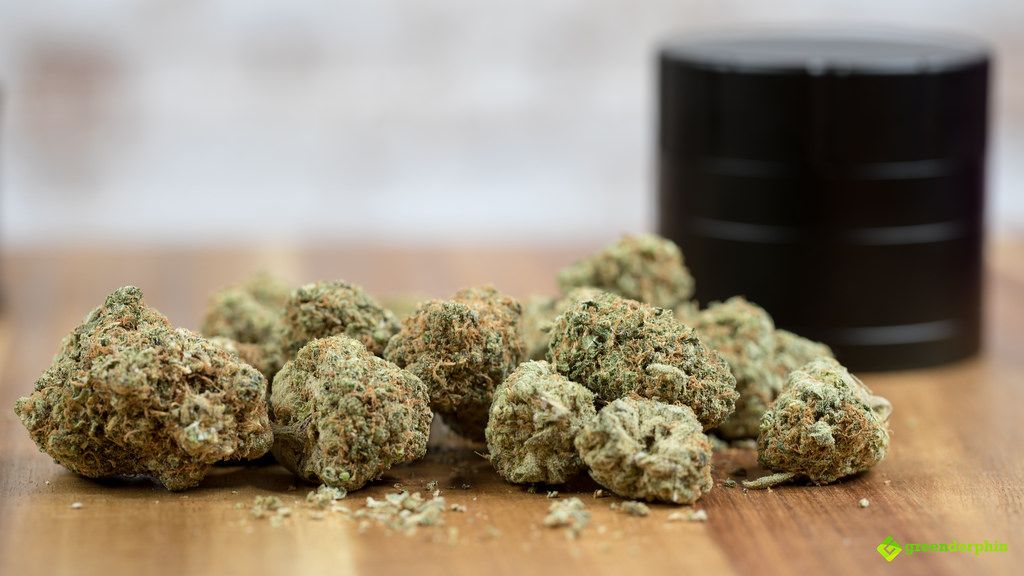 If you want to pursue using actual marijuana, a tedious process is required. You are made to go through an additional review with the State Agency of Medicines and International Narcotics Control Board (INCB).
Recreational marijuana has also been decriminalized in Estonia. Possession of small amounts is only counted as a misdemeanor offense. However, cultivating, selling and possessing large amounts are still illegal. Violating these policies can result in an administrative arrest but can also lead to fines and even to prison time.
People in Estonia do not usually smoke in public places but even when they do, cops are quite nice, especially compared to their other European neighbors. Cops in Estonia are more focused on the alcohol use which is their biggest problem in this tiny beautiful Baltic country.
---
Share your views with our community in the comments section before.