Last week, as we were traveling down to Sydney with my husband to attend an event, I was reading Michael Singer's biography, The Surrender Experiment on the plane. The book explains how he chose to surrender what life put in front of him and ends up living an extraordinary and extremely successful life filled with miraculous events constantly happening to him. On the pages that I happened to read during the flight, he shared his encounters with great spiritual leaders and how powerful it is just simply to be around them.
I don't know about you, but being in the air far away from everything 'worldly' usually makes me feel so much lighter and my thoughts are coming and going a lot more freely without much of limitations. Generally, I'm more hopeful and optimistic about anything up there. I started to play with the thought of imagining what it would be like being in the same room with someone with such a powerful presence and strong energy, that just cannot be ignored and it can even have a very long lasting effect.
While I was letting my imagination fly for the remaining time from our short flight, I never thought that I would be experiencing such an impactful encounter as early as the next morning.
The event we attended was the Hemp Health and Innovation (HHI) Expo and Cannabis Symposium in Rosehill Gardens, Sydney to learn more about this miracle plant and get to know and hang around with people in this hot, fastest growing and most controversial industry in the world.  
As its name tells, the event had two separate parts, the expo area with all sorts of Hemp and Cannabis-related businesses showcasing their products and services as well as non-profit organisations advocating for the legalisation of Cannabis. At the end of the showground area, there was the Cannabis Symposium with a large range of speakers from all over the world swapping the stage to share their knowledge, research data and experiences on all Cannabis and Hemp related with the open-minded audience.
That is where I spent most of my time, trying to soak in as much information as I could and taking pages and pages of notes. Due to the tight schedule of the presenters I actually hardly had time to check out the stalls at the expo area.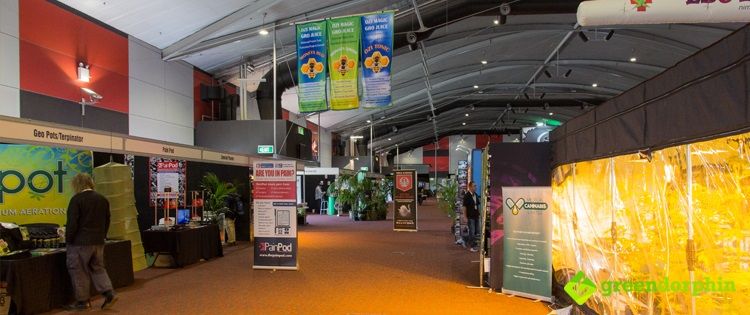 I was blown away by the quality and wide range of information presented at the event. It was so great to see that it is finally happening in Australia and more and more people are opening up to it. The only improvement I could imagine for future events to have longer breaks in the symposium schedule, so if people want to hang out and explore the exhibition area then they would not have to miss out on any of the presenters.
The audience included people from all walks of life, families with kids having an informative and fun weekend, a large number of medical patients and veterans looking for alternative treatment opportunities and sharing their experiences as well as medical professionals, businesses and everyday people wanting to learn more about the power of the plant.
Let me get back to that most impactful experience that I referred to earlier which has happened to me right at the event…
After the official opening of the symposium, the first speaker was the 21-year-old Ben Oakley with the assistance of his dad, Michael.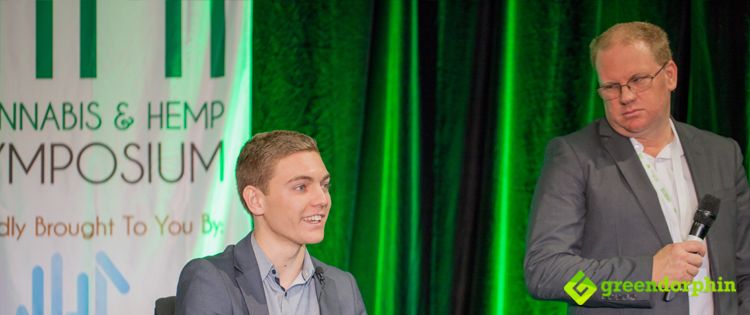 I heard about Ben and his story a few years ago but never had the opportunity to meet him in person. At the first sight of seeing him rolling towards the stage in his wheelchair, I started to feel rather strange and a bit like paralysed. First, I thought it was all because of the enormous empathy that I have for him having to go through all those challenges that life has handed to him 4 years ago.
Ben was the most active teenager with huge ambitions up until the age of 17 when he suddenly collapsed after a cycling training ride and his life changed forever. After months and months of intense pain and sufferings, Ben was diagnosed with Stiff Person Syndrome (SPS), an extremely rare disease. Only one in a million suffers from this condition, Ben being one of the youngest in the world. The sufferers of SPS experience the most intense pain with muscle spasms which are very similar to epileptic seizures but the patients are fully conscious of all pain and what's going on around them.
Due to the rarity of the disease, modern medicine does not know much about it, therefore, the treatments that Ben received weren't effective and made him more debilitated.
Just over 2 years ago, he was offered to try Medical Cannabis and that's when Ben's life has changed again but this time for the better.
Ben has gone from at the worst 61 full body muscle spasm in a day to 3 spasms only lasting a few minutes each since commencing on Cannabis oil. And his condition has improved enormously, now he can walk longer and longer, he's driving again and has become the most eager Medical Cannabis activist that I've ever seen.

By the end of their stage time on the Cannabis Symposium, it was perfectly clear to me that it wasn't just the empathy that I felt for him but the powerful energy of his presence.
I find it so humbling to acknowledge how much we have no control over such defining events and life has the power to turn our lives upside down from one moment to another. Just as it turned Ben's personal goals and ambitions he had for his future before his illness through enormous pain and sufferings and a rare neurological disorder into becoming a passionate activist fighting for the cause of Medical Cannabis.
"I will not allow Stiff Persons Syndrome to be the rest of my life. Life has to be lived and I'm going to live it." – Ben Oakley
Seeing Ben, rolling around in his wheelchair throughout the 2-day, usually with a huge smile on his face greeting and thanking people for coming along to the event was such a heartwarming and inspiring experience.
I personally feel very grateful to meet Ben Oakley in person and to have such a powerful and enthusiastic young leader fighting for thousands of Australians to have access to lifesaving Cannabis medication.
---
Share this story and together let us spread the amazing medical benefits of cannabis.