New year, new resolutions, new opportunities. The Cannabis industry and its entire community are becoming more positive each day, especially for the time that the stigma and inhumane Cannabis laws will be abolished. When this fateful day comes, Cannabis, both medically and recreationally, will be made available to everyone, wherever and whenever you are, and the word, "weed" will no longer be a taboo.
In this digital age, making Cannabis available whenever and wherever to anyone is possible. The only problem is that, it's still not legal in most societies. But with the consistent efforts of the Marijuana legalization movement, the thrust for global Marijuana reform can be just a few steps towards the end of this dark tunnel.
With this in mind, we are forecasting these top proactive Cannabis trends to breakthrough this 2017.   
Marijuana Delivery on a Jiffy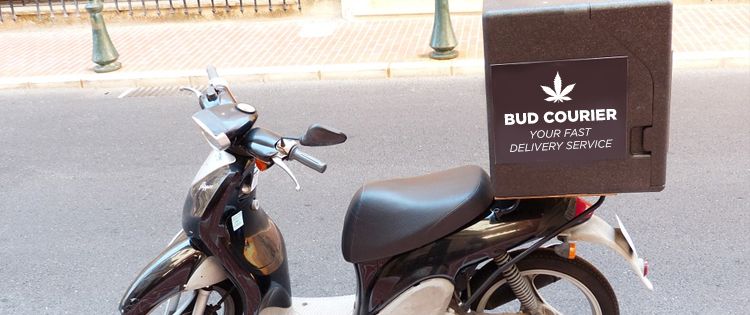 The emergence of new media and technology comes fast- paced lifestyle in the urban metro. Now, you do not need to drive or commute to your favorite restaurant to satisfy your food cravings, you just have to download an app on your smartphone that offers food delivery services like UberEats, Amazon Now, and GrubHub. These kinds of in- demand delivery services will be no surprise if they started venturing into Cannabis.
Eaze, a California- based medical Cannabis delivery startup, was able to raise around $25 million for funding, aiming at becoming the biggest Cannabis delivery services. Following their footsteps are budding Cannabis delivery providers across the states like Buddha Blossoms.
As the recreational use of Cannabis is becoming legal in more states, it is predicted that the recreational Cannabis economy will be booming in states like Alaska, Nevada, and Oregon.    
Cannabis Social Media Apps
The social media phenomenon has not just become historical but unimaginably life- altering for the present generation. After Facebook's worldwide success on serving as a social avenue for all walks of life, social media developers are now keen on segmenting subscribers and prospects of social media avenues.
Social media apps such as duby.co is like the "Facebook" for weed lovers. It has been around since 2014, and now is becoming a larger community. It carries along the tagline, "Your New Smoke Spot", as they offer a venue where cannabis enthusiasts can freely be themselves and express their passion for Cannabis.     
If there is a Facebook for those who love pot, there is a Tinder version of it as well. HighThere is basically Tinder for pot smokers. According to the developers of the app, the whole idea is to help people who are into pot, find other people who also smoke pot. A swipe on the right means "high there!", meaning you want to smoke with that person. If you don't seem to get a feel for the person on your screen, a quick swipe on the left will mean, "bye there".    
It wouldn't be surprising if this year, a Snapchat for pot lovers was launched. Well, anything is possible in this digital era.   
Marijuana Banking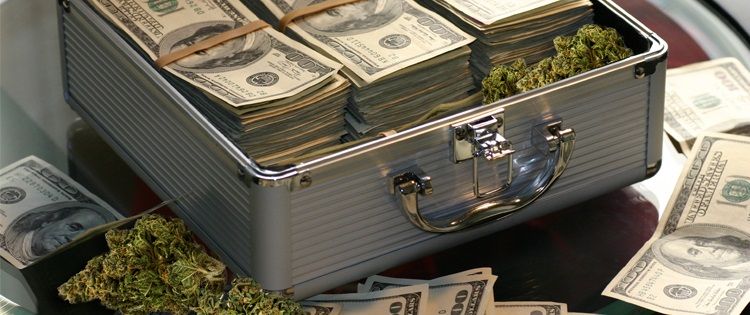 One of the leading problems in the Cannabiz industry is banking and financial services. Since banking with pot money has not yet been approved on the federal level, the majority of the Marijuana economy is still operating via cash-only transactions.
The Cannabis economy's massive growth in the previous year is seen to signal the push for Cannabis banking services reform. Some of the most respected lawmakers in the country are already pushing for the reform of federal banking guidelines concerned with this issue. To name a few are, Senators Kirsten Gillibrand, Bernie Sanders, and Elizabeth Warren. With this news being brought to light, the entire community is rooting for its availability this year.
According to Rob Fess, director of marketing for Tradiv, an online wholesale Cannabis provider, the banking services issues in the Cannabis industry will begin to be addressed, and a reasonable resolution is expected in 2017.  
---
Cannabis Onto 2017
The recent years could have highlighted the advantage of Marijuana legalization various fields and industries such as medicine, but today, a renewed push towards legalization is being set forth by the community. More and more researches and trials are becoming the primary efforts of the medical and legal community supporting Marijuana, and along these are proactive trends that will impact the lives of the people who needed it the most.   
---
Do you have any Cannabis trend prediction this year? 
Share with the community! 
Latest posts by Amelie Roux
(see all)