Overwhelming evidence from around the world does little to help change Australian politicians' mind about medical Cannabis. Despite the recent 'legalisation' of medical cannabis in Australia, it is still very hard or often impossible to get cannabis medication to those most need it.
Patients, their parents, and carers have to fight constantly the federal and state governments to help them and allow them to use or provide this life-saving medicine to their children or loved ones.
As much as it is needed, help is not coming from the government, as a matter fact they seem to make things harder.
Instead, support is coming from individuals with a selfless dedication to helping others.
Anyone, who is somewhat familiar with the current medical cannabis situation in Australian has most likely come across Dr Andrew Katelaris, the Pot Doctor.
I recently had a chance to meet Dr Katelaris and record the below video with him on the current situation of medical cannabis in Australia. 
Dr Andrew Katelaris is one of the leading figures, who brings logics into the nonsense approach demonstrated by governments at all levels here in Australia. His striking intelligence is the most noticeable on and off camera and talking to Dr Katelaris for about an hour gave me a glimpse into his incredible knowledge not only about the medicinal uses of cannabis, but also about industrial hemp and everything cannabis related. 
Dr Katelaris is a trained physician, graduated from Sydney University Medical School in 1982 and was awarded a doctorate in medical research in 1990.
During his career, he obtained experience in hospitals, in pathology and clinical based medicine.
Over the years as Dr Katelaris learned more and more about the therapeutic effects of cannabis, advancing the cause of medical cannabis has become his primary motivation.
He was deregistered as a doctor in 2005 for his continuing involvement for medicinal cannabis.
"People say, oh you sacrificed your career… no this is my career, if I was one of the yes men in the white coat, that's not a career, that's the role of the yes man in the white coat."
Andrew is one of those doctors who not only sees and understands the therapeutic potential and safety of cannabis as a medicine but, also stands up to the stupidity of cannabis prohibition. He made recommendations to the Sydney University about the therapeutic effects of Cannabidiol (CBD) as early as 1990.
"We are dealing with a seriously hypocritical group of people. What it's taking is what we are doing, we are actually just gonna create our own reality, independent of the political process. We are not waiting for law reform, we are establishing increasing numbers of grows, we are treating increasing numbers of patients, and encouraging them on the road to health independence. We are not really waiting. It would go forward a lot faster if we could have the cooperation of an intelligent and compassionate government, but absent that, we have to do what we can do."
And Andrew surely does everything he can. He helps hundreds of sick children in Australia with life-saving medicine.
"We can salvage up to 50% of the kids that are given up for dead by the allopathic system."
With Andrew's background in medicine and science and with his knowledge and passion he is one of the highest profile cannabis campaigner in Australia.
"My personal view for medical cannabis going forward in this country is the right for people to grow their own cannabis. This is a non-negotiable position…"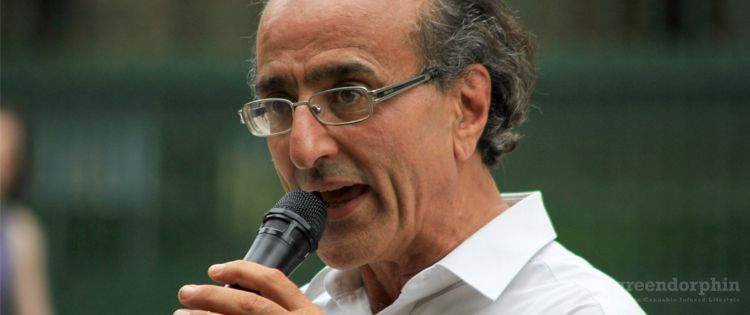 Andrew talks about a 3 tier solution for medical cannabis in Australia.

Tier 1 is the fundamental right for people to grow their own cannabis. Dr Katelaris envisions up to 20 plants per each person as a fundamental right for Australians.
Tier 2 is a kind of proxy growing when compassionate suppliers or caretakers are growing quality controlled cannabis medicine.
Tier 3 is basically medical cannabis supplied through the regular health care system.
Dr Katelaris is very sceptical about the Australian 'health system' and about tier 3 in general.
"We don't have a health system… what we have is an illed system, dominated by transnational pharmaceutical corporations who're only interested, in some ways, via their subsidiaries in causing disease… by one hand and selling snake oil cure on the other…"
Dr Katelaris is prepared to go as far as it takes to protect patients' needs against a hypocritical system.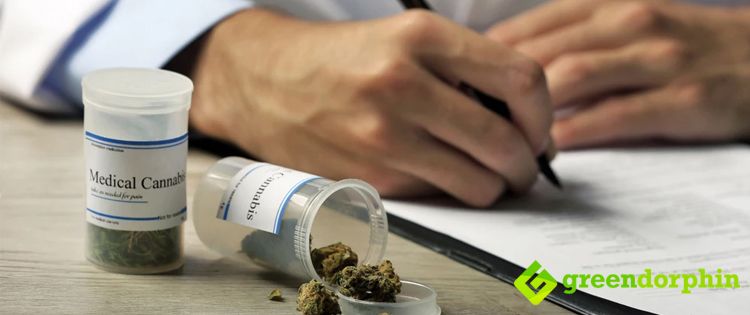 "We are prepared to fight on any front that is presented, and if it's necessary that we go to court and dispute the prohibition against medical cannabis, then that's exactly what we'll do."
"The Nuremberg trials after the second world war established a critically important thing, and that is each person is responsible for their own behavior when judged by human consciousness and morality.
It's no good saying you are following the law. Judges and magistrates have incarcerated thousands of people for using cannabis medically and at some stage, they need to be accountable because they are acting in an immoral way. The fact that they are following the law is no different."
Australia is very lucky to have forward-thinking medical professionals, like Dr Katelaris who is refusing to take the role of the yes man in the white coat.
Dr Andrew Katelaris is one of the heroes of the Australian medical cannabis movement, to find out who else is on the heroes list click here.
---
May there will be more Dr Katelaris out there who will stand up for the great value of cannabis.
Any thoughts you'd like to share with our community? Share it in the comments below.
Latest posts by Krisztian
(see all)