When the 14-hour flight from Sydney to Vancouver lands at the airport, the mind of an Australian tourist in Canada may, inevitably, turn to one question:
"Where, in this fine country, can I buy some weed?"
One year into recreational legalization, a visit to Canada may seem like a more attractive way to spend your time. Depending on your style, cannabis might be a way to treat yourself on vacation.
Laws around buying and consuming cannabis differ from province to province and city to city, but there's plenty of ways to enjoy yourself in Canada.
Here's what tourists need to know.
Where can I get cannabis?
A quick jaunt from Vancouver to Calgary, the largest city in the neighbouring province of Alberta, will show you how varied cannabis retail can be.
Visitors to Vancouver will be able to buy from either a government-run store, or one of the privately-owned stores; in Calgary, it's only private stores and, because of more lax regulations in Alberta, there are way more of them.
Travel across the country to Toronto, the nation's largest city by a wide margin, and you'll only find a handful of stores, mostly clustered downtown, that were raffled off by the government.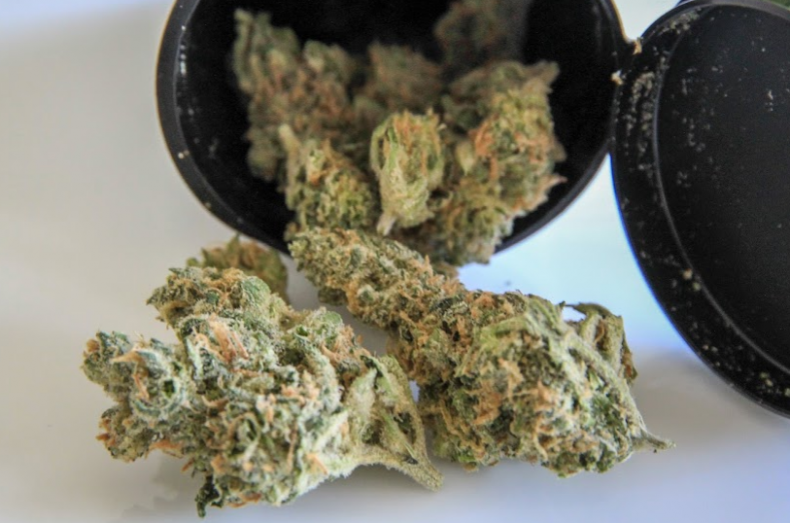 Make it all the way across the country to Halifax, Nova Scotia and you'll see the other end of the spectrum — a province where the government sells you all your cannabis. And in Nunavut, Canada's northernmost territory, you can only buy it online.
You can buy cannabis with your debit and credit cards, and most stores have put a lot of thought into giving their customers a fun, modern shopping experience that isn't all about buying weed — you'll also find lots of interesting cannabis accessories.
Where can I smoke?
More than any other aspect of the cannabis industry, where you can and cannot smoke weed is aggressively subject to change.
Various levels of government — federal, provincial, and municipal — have different policies as it relates to consumption, which overlap with one another all over the place. Depending on where you are, this can mean rules change dramatically
Here's an example: If you're an outdoorsy, hiking type, you might take a trip to Banff, Alberta, and you will run straight into how confusing this can get.
Since you're in the famous Banff National Park, federal cannabis consumption rules (set in this case by Parks Canada) apply — those say you can smoke cannabis on your campsite, but not in shared places (and definitely not near any of the historic caves).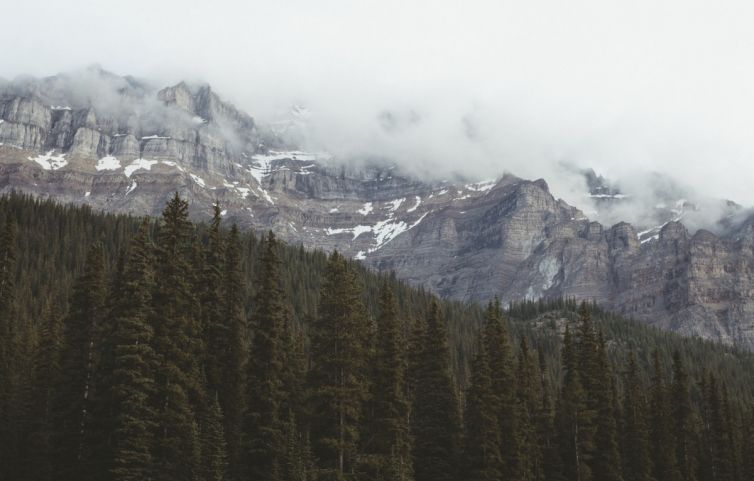 If you go to Banff the town, which is inside Banff National Park, you can't smoke cannabis in a public place, since the town passed a bylaw prohibiting it.
But if you go over to Banff's sister town, Lake Louise (which is administratively considered part of the national park) you can smoke — as long as you're following the province of Alberta's rule that you must be five metres away from a building.
If you want to be absolutely safe, check out the local laws for wherever you're staying. Most provinces and towns, in an abundance of caution, spell this information out on a website somewhere.
If you're staying in a hotel or an Airbnb, property rules may apply. In some places, this may leave tourists in the lurch, legally — in which case, it's best to just be upfront and ask about it while you are booking your stay.
What can I buy?
Tourists can buy the same products Canadians have access to, for the time being.
But if your trip happens after mid-December 2019, when the so-called Legalization 2.0 laws kick in the sales of edibles, drinkables, concentrates, and beverages will be permitted. Until then, it's just dried flower, cannabis oils or gel caps.
Tourists are subject to the same possession limits as Canadians, meaning in public you can only carry up to 30 grams of dried flower, or the equivalent in cannabis oil or gel caps.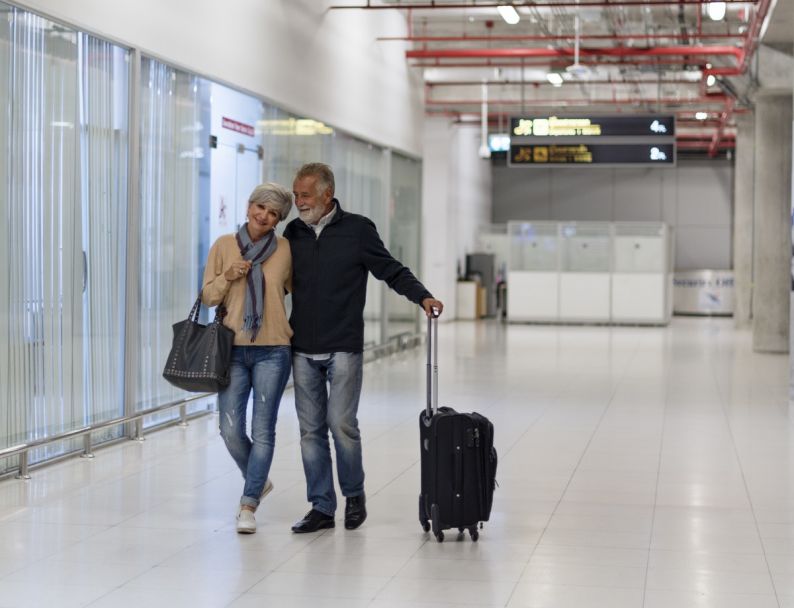 Can I travel with cannabis?
As you head back to the airport to fly home, the rules are iron-clad: you cannot take cannabis across any international border. Some airports (including Vancouver) allow you to smoke it outside the airport, however, in their designated smoking areas.
But if you're flying within Canada, you're free to take cannabis on the plane, so long as it's within the 30-gram limit. If you have cannabis oil with you, it would have to follow airline carry-on rules banning liquids in quantities over 100mL.
Aside from planes, most other forms of transit will be OK as far as cannabis is concerned — as long as you aren't driving.
While many of Canada's great tourist destinations — Banff, Lake Louise, Algonquin Park, the Rideau Canal, and so many others — are great on their own, the chance to elevate the whole thing is one any cannabis-loving Australian should jump at.
Have you got any handy cannabis tips for international tourists vacationing in Canada? Share it with us in the comments below!
Latest posts by Lift & Co.
(see all)