Medical cannabis is back in the media attention in Australia once again.
Leading up to Australia Day, many Australians expressed their frustration with both sides of government and their lack of willingness to consider the situations of individuals desperately in need of medical cannabis.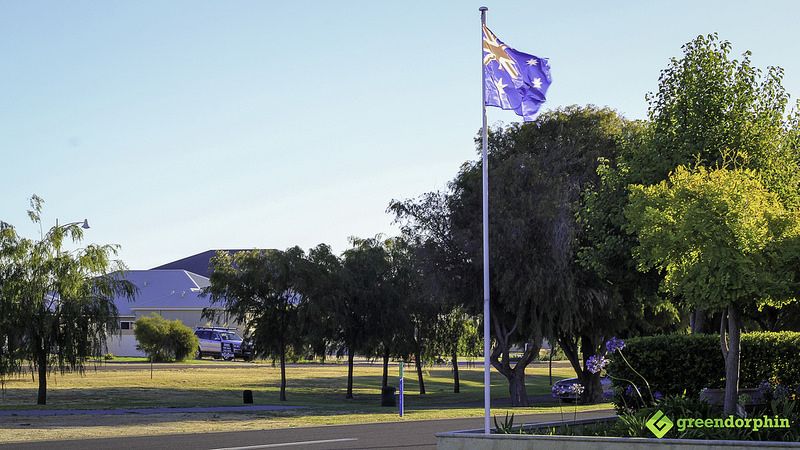 In a recent post, we wrote about the fact that, leading medical cannabis activist, Lucy Haslam labeled the government medical cannabis legislation as "A failure of the health system of mammoth proportions."
In an unlikely turn, what happened in Australia is rather unique.

In a nutshell, medical cannabis for patients in desperate need has become significantly harder to obtain than it was before medical cannabis was made legal. Australia has a long history with cannabis and this move by the Government was very surprising.
Lives are at stake
Obviously the story is a lot more involved, however from the patients' and their families' point of view, this is the current situation as I am typing this post on this beautifully warm and sunny Australia Day.
The issues became clear, when the Government created very complicated regulations, that make it nearly impossible to comply with, even for larger companies with funding.

On the top of that, the formal Health Minister, Sussan Ley (with approval from the Prime Minister) made discretionary changes to the Therapeutic Goods Regulation. This change was made on the same day as Cannabis was down scheduled from Schedule 9 to Schedule 8. What the change to the Therapeutic Goods Regulation means, is that now the rights of seriously ill patients to urgent access to Cannabis has been eliminated.
This move made the life of seriously ill patients (often children) and the life of their families significantly more difficult.

The Medical Cannabis Advisory Group Queensland is running a petition on Change.org and shares a lot of detials on their petition page here.

The Brisbane based Advisory Group goes as far to say that medical cannabis legalisation in Australia is not what the world media thinks it is.

It's a sham
"The media coverage that the Federal Government legalised or decriminalised cannabis across Australia in February is false and misleading. Furthermore the claim that from 1st November patients could go to their doctor and be prescribed cannabis is simply political spin and propaganda."
The Government asked Australia's most well known opponents of cannabis to run a project called 'Cannabis and cannabinoids for medical purposes: Reviewing the evidence'.
These people are supposed to write guidelines for doctors, that wish to recommend medical cannabis to patients. What a joke!
This move obviously raises suspicion in most of us, and other actions unfortunately only feed this suspicion further.

Crime against humanity
Just a few weeks ago, South Australian based Cannabis Oil producer, Jenny Hallam was raided and police took all her supplies. She had been openly supplying Cannabis Oil to over 100 patients in Australia, many of them have been profiled by major media outlets.
She greeted the police with the statement: "There is cannabis and cannabis oil on the premises, and it is used to treat people who are sick and dying, and anything that you remove from the house today could result in someone's death."
Regardless of her plea, police took all medicine, causing stress to many families around the country.

People are getting frustrated and among them is Rich 200 listed Barry Lambert. Mr Lambert's granddaughter, Katelyn is only 5 years old and has Dravet Syndrome, a rare form of epilepsy.
Cannabis Oil is the only remedy to Katelyn's seizures. Barry is frustrated with the Government's inability and unwillingness to provide safe access to patients in need.
He calls the Government's actions (and inactions) 'crime against humanity'.

He has set up a website to bring awareness to the many Australian families, that are suffering and have no time to wait for the Government to take a slow approach.
He is also making media appearances on mainstream TV channels and brings a lot of needed attention to the matter.

Barry and his wife, Joy have donated AU$ 33.7m to the University of Sydney for medical cannabis research.  
He said to the Australian Financial Review that "The ills of the world are going to be cured by science rather than governments handing out money. It's about doing the right thing. There are all these uses of cannabis but, because it's illegal, it's never been researched."
The Lambert family is not alone in its frustration, tens of thousands of Australians are expressing their disappointment via different means.
Lot of the chatter is happening online, however, there are peaceful gatherings and protests organised around the country to help recently raided Jenny Hallam.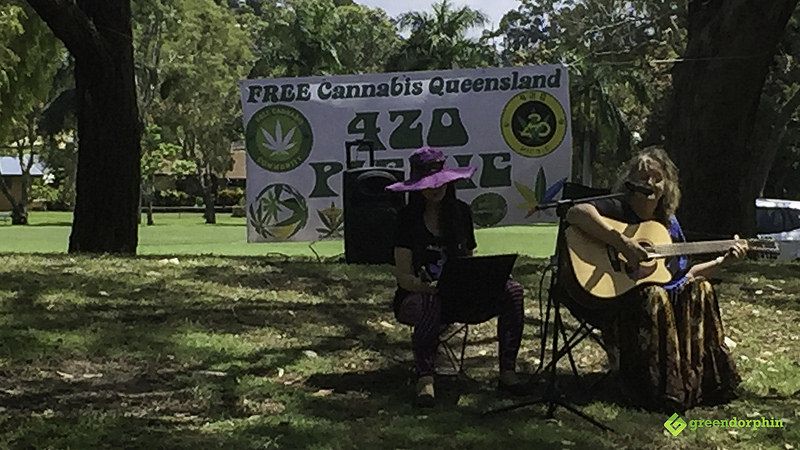 Also there is a petition on Change.org here to make sure Jenny is not prosecuted.
Looks like she needs all the help she can get and we can only hope that the Australian Government will respect the community enough to change to a more compassionate approach and ensure easy and safe access to medical cannabis to its citizens.
---
Would you care to help in this call?
Latest posts by Krisztian
(see all)