We'd received so many questions from desperate patients, caregivers and even medical professionals wondering where to find answers to questions about cannabis, that we knew we had to do something.
After months of preparation, Greendorphin Media presented the Australian Cannabis Summit in partnership with PlantMed to ensure basic cannabis education is available to everyone in Australia, regardless of location, health condition and financial position.
When we began to organise the Summit, we thought if it helped a few patients in need to be more confident taking the next steps, we'd already made a difference.
We had no idea at the time that the Australian Cannabis Summit would be attended by over 1340 people and the session recordings would be watched over and over again thousands of times.
The Summit took place on the 5th and 6th of July and it exceeded all of our expectations in terms of how many Aussies tuned in and participated. Medical professionals, patients and members of the public took advantage of the opportunity to be able to ask doctors, pharmacists and other experts with specialised cannabis knowledge.
Speakers at the event represented a diverse group of experts, including leading cannabis doctors from Australia and the United States, scientists, botanists, pharmacists, patient advocates, caregivers, cannabis activists, and more.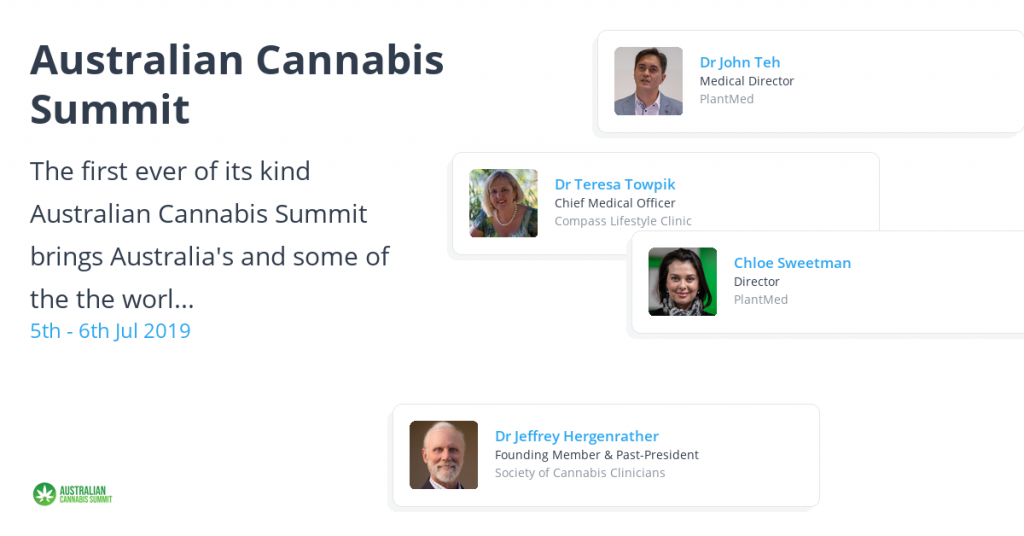 Due to popular request, we decided to leave the replay videos up for at least a year, so if you missed any sessions or you missed the Summit all together, you can still benefit from the educational content.
The video library at the Australian Cannabis Summit is the largest and most up to date free cannabis education available in Australia.
If you are a medical professional, patient or have any interest in cannabis, I highly recommend you check out this highly valuable educational resource.
I grab this opportunity to thank everyone involved in making the Australian Cannabis Summit happen. The team at PlantMed and Greendorphin Media worked often literally around the clock to bring this free event to the Australian public.
Our speakers provided their time, patience, their invaluable knowledge and experience that made all the difference and we are truly grateful for that.

Our sponsors made it possible to bring the Summit to everyone for free. We received so many great feedback from participants about being able to attend the Summit for free and we can't thank our sponsors enough to help us make that happen.
Thank you for everyone who attended the first Australian Cannabis Summit, I admire your curiosity and willingness to learn. Cannabis has a huge potential and your effort to learn about it is all it takes to make a difference in your and your loved ones' life.
If you are interested to find out more about the first Australian Cannabis Summit and how it unfolded, check out the below infographic with some data and info about the conference.
The Australian Cannabis Summit in Review

Latest posts by Krisztian
(see all)