The Queensland Council for Civil Liberties (QCCL) organised a panel of experts to discuss pill testing and roadside drug testing in Australia. The event took place on the 30th of July in Brisbane, Queensland.
Both topics are controversial and roadside drug testing is becoming a very significant problem as more and more legal medical cannabis patients are affected.
The state of Victoria in Australia was the first jurisdiction around the world to introduce roadside drug testing in 2004. Since then, this controversial practice has been rolled out in every state and territory in Australia and unfortunately even got adopted by other countries around the world.
Roadside drug testing was modelled on the principle of random breath testing that enforces blood alcohol levels while driving.
The biggest problem with roadside drug testing, however, is that the test is for the presence of the drugs in oral fluids and not for impairment. This is especially problematic for medical cannabis patients and cannabis users in general.
Cannabinoids are fat-soluble and non-toxic, so the body stores them for a longer period of time, instead of flushing them out as it does to most drugs.
This means that the highly therapeutic cannabinoid, Tetrahydrocannabinol (THC) stays in the patient's system for a long time while it does not impair driving in any way. The test specifically disadvantages medical cannabis users as they are literally unable to drive under the current testing system.
The keynote speakers, Dr Alex Wodak and Mick Palmer both brought invaluable experiences and thought-provoking views to share with the audience.
The first speaker was Dr Wodak with a detailed history of roadside drug testing and a very compelling argument why it desperately needs to be reviewed. Dr Wodak is the President of the Australian Drug Law Reform Foundation and his highly relevant knowledge and experience resulted in a very informative presentation.
Following on from Dr Wodak, Mr Mick Palmer, a former Commissioner of the Australian Federal Police (AFP) delivered his presentations.
Both, Dr Wodak and Mr Palmer presented at previous QCCL events before and it was no surprise that Mr Palmer's view on cannabis prohibition has came a long way since his early days at the police force. He shared some of his personal stories with cannabis users as a police officer, later as a barrister and how his views have changed on the use of cannabis over time.
Mr Palmer also shared his thoughts on pill testing and why it might be a good idea to trial this initiative for a period of time before we write it off.
The presentations were followed by questions and answers and discussions between presenters and the audience.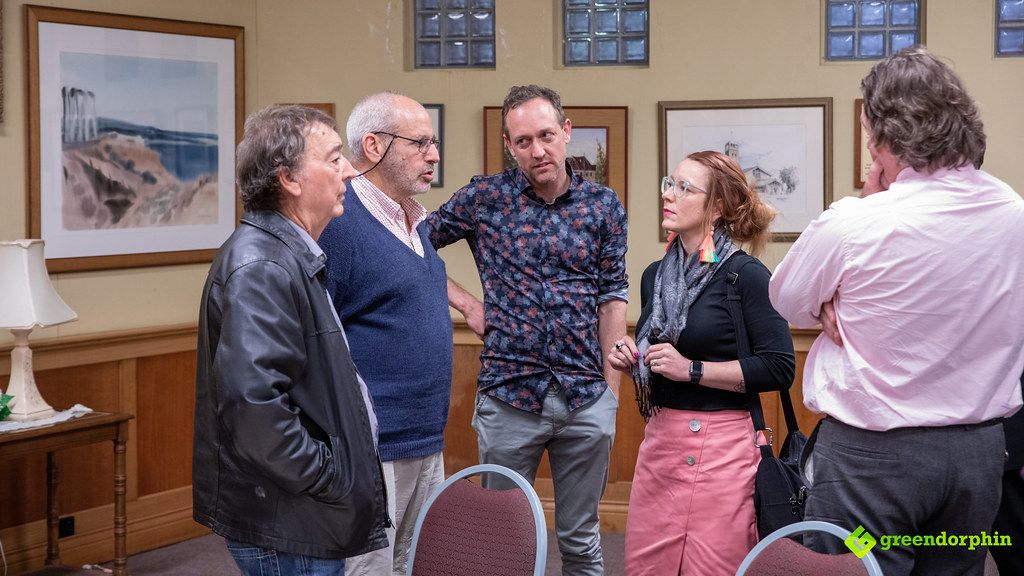 If you'd like to share your opinion about pill testing or roadside drug testing, please feel free to leave a comment below.
Latest posts by Krisztian
(see all)