We are very excited to announce the first of its kind Australian Cannabis Summit (ACS).
Greendorphin Media has teamed up with PlantMed to bring cannabis education to anyone interested for free of charge. The Australian Cannabis Summit is going to be live streamed to your computer, smartphone or tablet screen.
Regardless where you are or if you can afford to travel or not, you'll be able to have access to cutting edge cannabis science and related information.
Cannabis is making incredible progress around the world and many countries are making it legal for medical and wellness purposes.
A growing number of US states have legalised either medical, adult use or both over the last couple of decades.
Uruguay has legalised adult use cannabis in 2017 and also launched a medical cannabis program in the same year.
Canada has legalised adult use cannabis use last October and has a very successful medical cannabis program with approximately 400,000 patients.
Australia is waking up to the medical, economic and social benefits of cannabis, however cutting edge information in a local context is still harder to access than it should be.
The Australian Cannabis Summit brings leading experts from Australia and overseas to anyone who has an internet connection.
Regardless if you live regionally or unwell to travel or whatever your reason might be, you will be able to access this potentially life-changing information.
Below I go through some of the questions we've got so far, hopefully, you'll find answers to any questions you might have in mind about the event.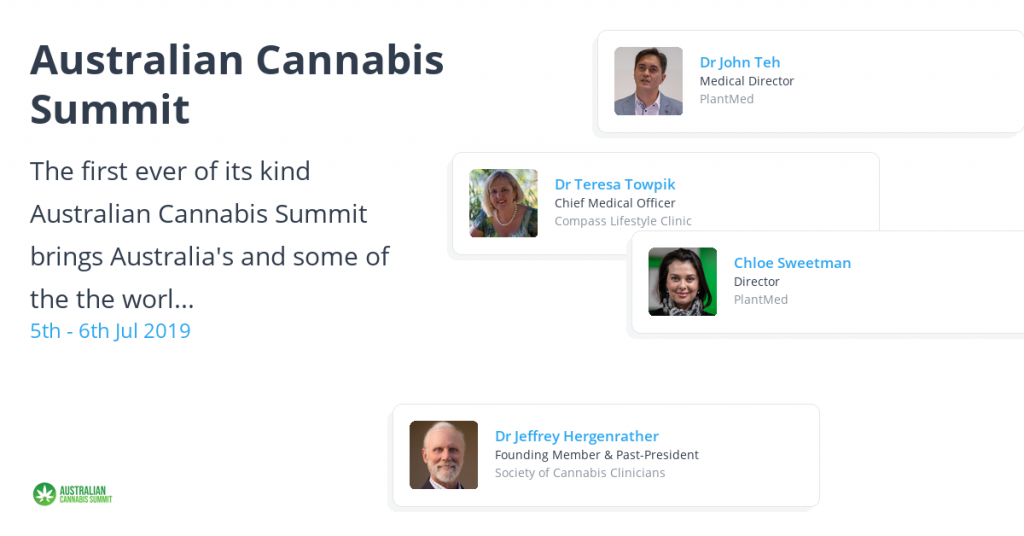 What is the Purpose of the Australian Cannabis Summit?
The purpose of the Summit is to bring cutting edge cannabis education to everyone who would like to learn about it. There are still very few events to learn about cannabis in Australia. The ones that are available are usually in big cities and patients and medical professionals in regional areas are often unable to attend.
More and more people hear about cannabis in the news, see reporting on TV and want to find out if cannabis can help with a condition them or a family member suffers from. Finding out more, learning more has been a real challenge to many Australians.
Patients or medical professionals with young children often find it hard to attend physical conferences. Many patients in need are bedbound and attending a conference is completely out of reach.
Our online platform makes the presentation available to everyone with an internet connection.
How Does the Australian Cannabis Summit Work?
The ACS is going to be held online on the 5th and 6th of July 2019. The presentations will be live-streamed from Brisbane and available to on your screen regardless of your location.
To be able to attend the talks, you simply need to register here.
After you register, we'll confirm your registration and send you the schedule for the event.
We'll send you a reminder before the event and all you have to do is log onto https://www.australiancannabissummit.com/ at 8:55am on the 5th of July and you'll be able to attend the presentations as they are happening.
You'll be able to interact via the platform and ask questions from our speakers and panel members throughout the event.
Some of our speakers from overseas will have to prerecord their presentation due to time differences, however, our local speaker's panel will provide the expertise to answer your questions.
Who Will be Speaking at the Australian Cannabis Summit?
We have selected leading Australian and international experts to deliver cutting edge information to you at the Summit. We have cannabinoid clinicians, doctors, pharmacists, researchers, and many other experts to teach you everything you would like to know about cannabis.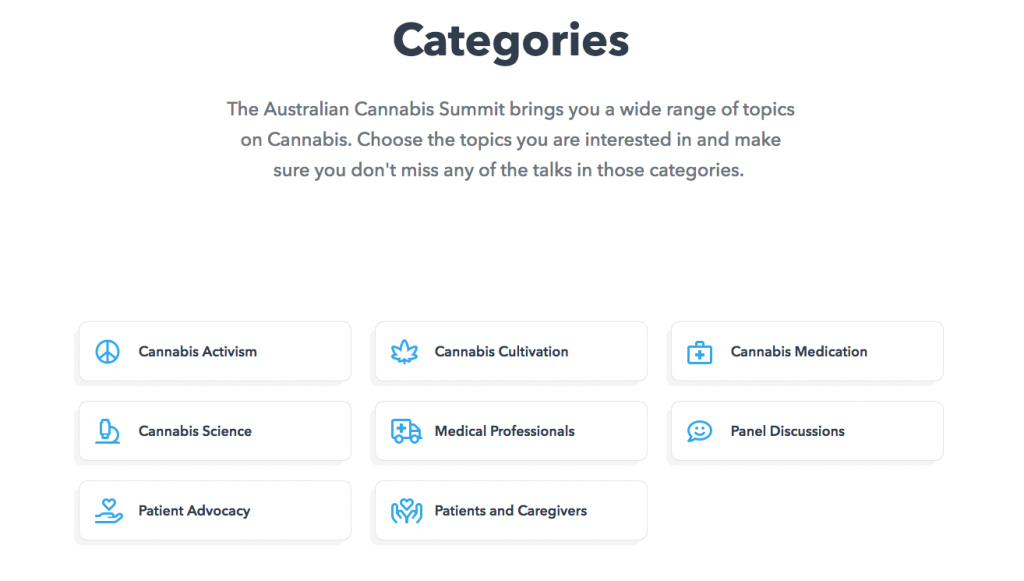 Due to our online platform, we are able to connect in speakers from around the world making it easier for Australians to access such expertise.
You can check out the schedule for the Australian Cannabis Summit here.
How About If You Can't Make a Presentation?
Ideally, you'd like to make the presentations live so you can interact and ask any questions you may have. Having said that if you can't make a talk live, we'll make the recordings available for a limited time after the event, so you can come back and watch it at your convenience.
This way no one will miss any presentations they would like to watch.
We may not be able to keep the recordings up for too long, so we highly recommend watching the recordings as soon as possible. We'll try our best to keep them up, however at this point, we can't make any guarantees.
How Much Does it Cost to Attend?
The Summit is completely free to attend. We wanted to bring this information to everyone and instead of selling tickets to the event, we reached out to sponsors to try to recover some of our cost that is involved with organising the event.
How Can I Get in Contact With the Organisers?
If you have any questions, or would like to inquire about speaking or sponsoring our event, please feel free to contact us here at Greendorphin Media and we'll be happy to assist.

Latest posts by Krisztian
(see all)