In the culinary, especially in the deserts world, chocolate is considered a superstar ingredient. Chocolates are the ultimate comfort food in the form of pastries, bars, dairy-based soft serves, and a whole lot more food varieties. There are a hundred wonderful creations that can be done in the kitchen with chocolate and definitely, there are numerous wonderful creations that can be done with Cannabis and chocolate.
Since we cannot get enough of Cannabis and chocolates, we are bringing you again yet another Cannabis-infused chocolate recipe, which is an essential base ingredient like Cannabutter. We are talking about Cannabis Chocolate Ganache.
Here at GreenD, we have researched and surveyed the winning Cannabis chocolate ganache recipe, and we won't only share with you how to make the perfect Cannabis-infused Chocolate ganache. Things do not stop after you've uncovered the secret to making the perfect Canna ganache — the more exciting part is that you'll be trying it out with other dessert treats!
Perfect Cannabis-infused Chocolate Ganache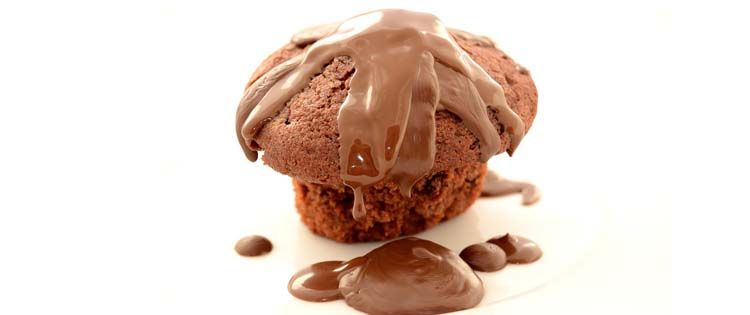 Chocolate Ganache is composed of chocolate and cream and is usually used as a staple in making dessert treats. It is basically a glaze, a topping, icing, or used as filling for pastries. Cannabis Chocolate ganache uses the same procedure though this time, Cannabis is added in.
To make the perfect Cannabis-infused Chocolate Ganache, we just need these two main ingredients:
1/2 cup cannabis-infused heavy whipping cream
1 cup semi-sweet chocolate chips (for baking)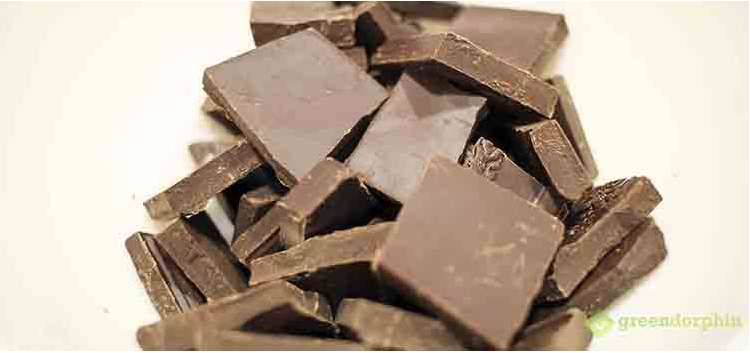 Yes, you need Cannabis-infused cream. Now, where to score some? Of course, you can make it at home and we'll share it with you in a bit. The best thing about knowing how to make your own Canna cream is that you can try it out with other desserts.
Here's how to make your own Canna whipping cream:  
Yield: Up to 16 Servings
Ingredients:
¼ ounce vaporized/ finely ground cannabis

1 cup heavy cream

1 teaspoon vanilla extract

1 tablespoon confectioner's sugar
Procedure:
Heat Cannabis and cream in a double boiler over medium heat.

Simmer the mixture for about 2 hours while stirring occasionally for good consistency.

Remove it from the heat and let it cool for about 30 minutes.

In an airtight container, take 2 sheets of cheesecloth, secure it over the lid of the container.

Pour the mixture over the cheesecloth slowly, and into the container. Repeat this step until all remaining plant material are separated from the cream mixture.

Store in the refrigerator for about 30 minutes, or until cold.

Pour the cream into a large bowl. Whip the cream until you've achieved the thickness that you want.

Add in the vanilla extract and sugar while beating gently. Avoid over-beating if you don't want lumpy whipped cream.
Now, that you have your own Canna whipped cream, let's proceed in making the perfect Cannabis- infused Chocolate Ganache.
Cannabis Ganache Procedure:
Heat the canna cream in a small saucepan over low heat, stirring occasionally to avoid scorching.

Remove the saucepan from heat when the cream begins to bubble lightly.

Pour in heated Canna cream over the semi-sweet chocolate chips.

Let the mixture stand for about 2 minutes.

Stir the mixture gradually using a spatula until you achieve a smooth texture and consistency.
Easy Cannabis Chocolate Ganache Treats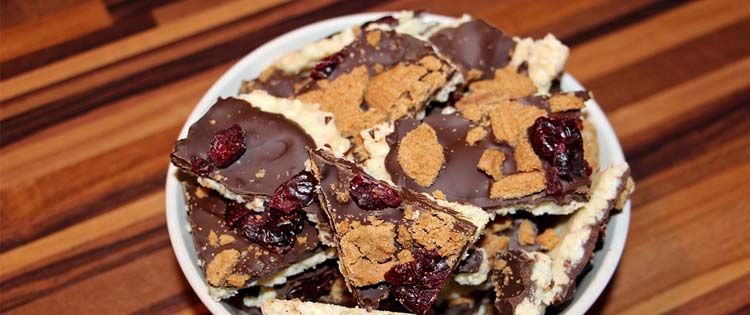 Now, that you have your own perfect homemade Cannabis-infused chocolate ganache, you basically have the star ingredient to all things yummy and chocolatey.
Here are our top Cannabis chocolate ganache recipe picks:
Cannabis Chocolate Truffles
We have featured how to make wickedly delicious Cannabis chocolate truffles last Valentine's and sure, many fell high in love with it. To make them more sumptuous, dip and coat with Canna ganache — that's a double chocolate treat!     
Cannabis Chocolate Ganache Fondue
Cannabis Chocolate fondue fountain? Why not?! Imagine that having in your Cannabis pool party this summer, it's going to be a sure hit.
Prepare your favorite fruit slices in a tray, along with your choice of nuts, candies, and pastries. You can also sprinkle toppings to add more zest like mini white chocolate chips or cinnamon.      
Choco Ganache Canna Cookies
It's basically your Cannabis cookies mixed with Cannabis chocolate ganache. To make your own Cannabis cookies, check out our article here.
Scrape some thick layers of Cannabis chocolate ganache on a wax paper lined baking sheet, and pop it in the freezer for about 30 minutes.
Cannabis Chocolate Tarts
This Chocolate Cannabis Ganache recipe idea is super easy to make and very satisfying. This Cannabis chocolate tarts recipe idea is the bomb. Here's how to make them:  
Yield: Up to 6 Cannabis Chocolate Tart Cups
Ingredients:
Sugar Cookie cookie dough

Flour

Cannabis chocolate ganache
Procedure: 
Preheat oven to 350°F.

Sprinkle some flour on the cutting board to prevent the dough from sticking.

Roll out the cookie dough to about 1/2 inch thick with a rolling pin.

Using a cookie cutter with your pattern of choice, cut out your desired shape. We love the floral- shaped pattern to make delectable – looking tart cups.

Evenly press the cookie dough into the tart shell. Prick holes at the base using a fork.

Place the dough in the oven for about 12- 15 minutes.

Take out the tart shells from the oven and allow them to cool for about 30 minutes.

Using a spoon or piping bag, evenly put some ganache onto each tart shell.

Let the tarts cool in the refrigerator for about 2 hours.
---
Experiment, Experiment!
Cooking and baking with Cannabis might be a little daunting at first, but with practice and our tips in mind, it can be a breeze. You don't have to be knowledgeable in chemistry or any form of science to experiment in the kitchen with Cannabis. But of course, just be aware of the doses and your tolerance since decarboxylated Cannabis can be very potent. Let your culinary creativity overflow and who knows, you can be the next Alice T!
---
Do you have any Cannabis Chocolate Ganache treats in mind you would like to try?  
Share with us in the comments below!  
Latest posts by Amelie Roux
(see all)