For some people, the use of cannabis is proving to be effective in relieving their symptoms of anxiety. This is a more natural alternative to the use of harsh pharmaceuticals.
Here are some of the more common cannabis strains that are worth trying out to treat chronic anxiety.
Master Kush
There are several types of Kush that contain the right balance of ingredients that may be the most effective for you. Master Kush is a good combination so that you may see the greatest benefit.
Due to the fact that everyone experiences anxiety in a slightly different manner, you need to find the right blend of THC and CBD to help balance your response. This particular strain is good at balancing symptom relief while not being overwhelming.
Afghani
The Afghani strain derived from the mountains of Afghanistan. This is where it gets its distinctive name.
It falls into the category of Indica cannabis strains and is very potent. This is in part due to its pure genetic line that works to the greatest results for subsequent strains and derivatives.
Some companies, like Rocky Road Remedies, know that visiting a medical cannabis dispensary in your area will allow you to find the right strain of Afghani that will give you the greatest amount of relief from your on-going symptoms.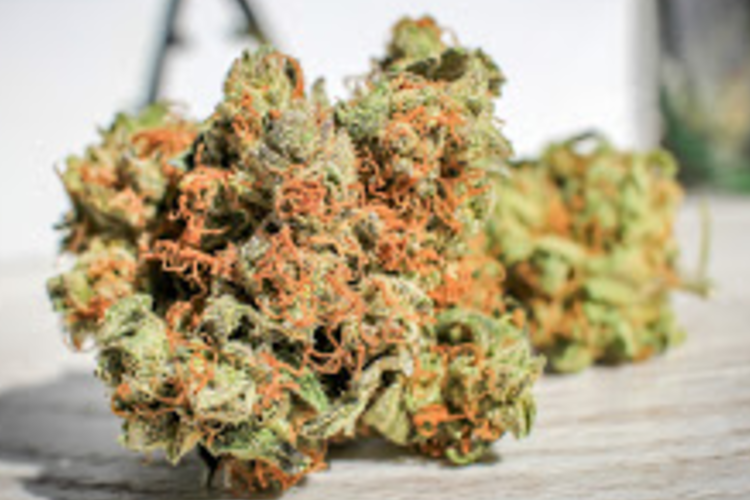 Jack Herer
This strain is considered one of the best at allowing you to go to your happy place without causing some of the other symptoms that may result in lethargy.
It's a part of the Sativa dominant strains and as such is more pleasant because of the earthy fragrance that it emits when smoked.
This particular strain has won awards and has many crossbred strains that are also very popular. This may be because of its quick acting effects and the lack of disorienting side effects.
Canna-Tsu
The strain of Canna-Tsu is much prized because of the gentle way in which it acts on your system.
This enables you to experience the greatest relief of your anxiety symptoms without having to deal with the more unpleasant side effects that can result from other strains.
The strain was originally created from the CBD rich strains of Cannatonic and Sour Tsunami. This may be what imparts the sweet and citrusy aroma that is most notable with this particular strain.
There are lots of other strains of cannabis that you can experiment with in order to relieve the worst of your anxiety symptoms. Start with these types so that you can find the right one for you.
If you know other strains that are helpful to treat chronic anxiety let us know in the comments below! 
Latest posts by Rachelle Wilber
(see all)