According to an industry article of spring 2020, Health Canada continued its review of cannabis licenses and security clearance applications throughout the COVID-19 quarantine.
But for businesses awaiting their new dispensary license or security clearance, some delays are expected. Still, Canadian marijuana dispensaries continued operations despite quarantine, albeit under changed methods.
The New Normal for Canadian Marijuana Dispensaries
Because of the COVID-19 pandemic and resulting national quarantines, marijuana dispensaries are doing business in new ways.
An emergency provision in Ontario temporarily authorized dispensaries to provide home delivery and curbside pickup for customers during quarantine, but retail stores had to close their in-store operations.
Retail stores in most other provinces were permitted to remain in operation by their governments because they are considered essential businesses.
Here's how each province handled the quarantine, in terms of marijuana retail sales:
British Columbia cannabis retailers and producers were permitted to remain open with regulated retailers permitted to conduct online and phone business only
Alberta permitted dispensaries to remain operational with proper sanitation measures
Saskatchewan granted marijuana businesses "allowable" status, enabling them to stay open
Manitoba permitted ongoing business with social distancing
Ontario temporarily closed marijuana stores but later authorized curbside pickups and home delivery
Quebec permitted the only legal retailer, Société québécoise du cannabis, to remain open
New Brunswick permitted government-owned cannabis stores to stay open with reduced hours
Nova Scotia permitted business as usual with social distancing
PEI stores shuttered and accepted only online orders
Newfoundland and Labrador allowed only online business for marijuana sales
Yukon Territory retailers did not close
Northwest Territories did not order cannabis retailers to close
Nunavut retailers maintained online-only service as part of "business as usual"
These unique circumstances provided a glimpse into government acceptance of marijuana dispensaries as important for Canadian public health.
In most provinces, construction was allowed to resume after mid-May on dispensaries with build-outs that began before quarantines took effect.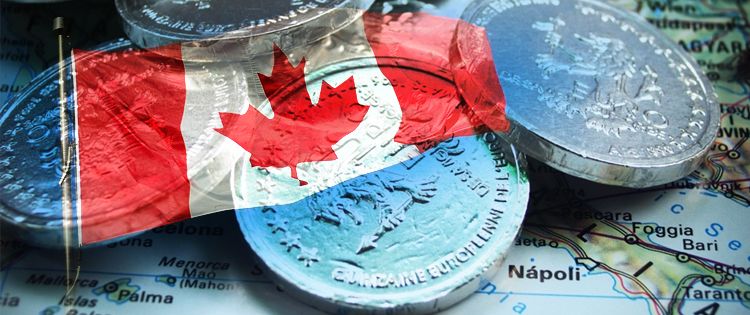 2020 Marijuana Industry Status in Canada
Overall, the cannabis production industry is the fastest-growing business sector in Canada. Now called the "green rush," this boom accompanies excellent profits. Expectantly, the growth will level out, however.
Experts claim it will be difficult to sustain the unparalleled growth of this new industry. According to IBISWorld, annualized increases in the market from 2015 to 2020 rated at 116.3 percent. This growth took the sector's earnings to $3.5 billion in 2020, alone.
However, the expected growth is only between 4.7 to 4.4 percent over each of the next five years to 2025. This prediction shows the settling of the sector as it comes of age. The two biggest challenges to growth are regulatory changes and the black market competition.
Investor Interest in Startups Is Waning
According to the Brightfield Group of Chicago, Canadian investors are getting more finicky about putting money into marijuana startups and the Marijuana Index on the Stock Exchange.
This hesitation affects new ventures across the board, from growing operations to the supply chain and retail stores.
Starting in March 2019 and continuing through the year, the Marijuana Index lost $25 billion on the Stock Exchange, a 63 percent value drop. This drop dampened the spirits of potential investors, who now want to look at startups and stocks more closely before jumping in.
New Products on the Horizon for Dispensary Shelves
Thankfully, according to market experts, new Canadian markets are destined to help the dispensary community. The government opened up applications for an array of new products not previously legally available to consumers.
These products are legal to sell as of October 2019, no doubt boosting consumers' interest in 2020.
The newly available products on Canada's legal market include:
Edibles
Vapes
Beverages
Topicals, such as balms and lotions
Research companies expect the "next generation" of weed products to change the landscape of Canadian marijuana sales, also pushing the industry closer to a CPG model.
Being able to label products also enables Canadian brands to differentiate themselves on dispensary shelves, driving customer loyalty and prestige. This variety also helps diversify the market of products available to consumers through dispensaries.
Speaking of diversifying product lines, marijuana-infused beverages will increase in availability over the coming years. Major alcohol brand families Constellation, AB InBev, and Molson Coors Canada are investing in Canadian cannabis producers to drive new products to market.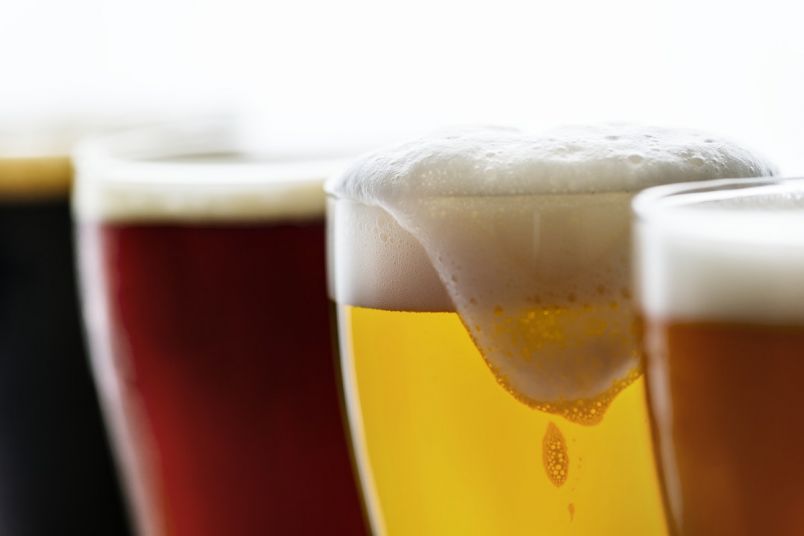 Constellation Brands owns Corona beer, Modelo and Robert Mondavi as part of a broad portfolio, now along with 38 percent of Canopy. Canopy is one of Canada's largest cannabis producers. AB InBev invested in Tilray, and Molson Coors Canada bought into Hexo.
Regulatory Challenges
In terms of laws, each province differs in how consumers have access to marijuana. Some provinces make buying the products easy, whereas others make it complicated.
One of the biggest issues for consumers is the difficulty in finding retailers in many regions. This difficulty drives customers to the black market. Ontario is the best example of these problems.
With Canada's largest population of 14.7 million people, Ontario has more red tape and retail store limitations than other provinces. In fact, only 24 stores exist to serve 40 percent of all Canadians because of this red tape.
Marijuana Black Market
The industry's black market is thriving in Canada, for consumers who want the drug cheap and readily available to them.
In fact, two-thirds of all Canadians using marijuana still buy their products on the black market. According to the CBC, black market pricing keeps dropping to almost half of the dispensary cost.
Both the black market availability and regulatory challenges must change, for Canadian dispensaries to experience more robust growth, as they did from 2015 to 2020.
Still, the outlook is good for the business. Most dispensaries can expect almost five percent year-over-year increases in revenue for the five years to come.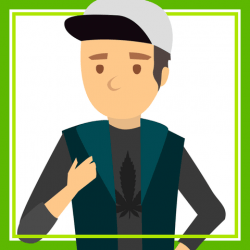 Latest posts by isack cole
(see all)