CBD oil has been gaining popularity in recent years as a natural remedy for a variety of health conditions. CBD is a type of cannabinoid, a chemical compound found in cannabis plants. CBD oils are made by extracting CBD from the cannabis plant and then diluting it with a carrier oil such as hemp seed oil. 
Such products derived from hemp are thought to offer a range of health benefits, including reducing anxiety and pain, as well as improving sleep and heart health. While CBD oil is generally considered safe, it can cause mild side effects in some people like dry mouth and it may interact with certain medications.
If you're interested in trying CBD oil, it's important to do your research and work with a reputable company. In Malta, CBD oil is legal and now widely available. This article will provide an overview of CBD oil, including how to use it and what to expect.
Where to Get it?
There are a few places where you can buy CBD oil in Malta. One is at the Dr. Hemp Me e-commerce store, which offers a range of CBD products all online. The warehouse for this store is open for collection on appointment which is located in the Sliema area of the island. Otherwise delivery is free for all customers with next working day delivery.
Why choose this brand? Well, there are a couple of reasons. One, Dr. Hemp Me are a reputable company which began in Ireland but now have a base in Malta. They serve many countries in Europe and boast over 600 reviews on Trustpilot plus more on Google. 
Two, there are laboratory test results readily available online for each product. These tests confirm cannabinoid content, metal content and even look for chemicals and pesticides. Three, customer service is excellent. There are multiple ways to contact this company in Malta, by phone, email, text, or through the instant chat feature on the online store. 
Status of Cannabis in Malta
Cannabis as a whole is legal in Malta for personal use since the beginning of 2022. CBD is classed as a food supplement and so can only be sold as such. Brands cannot market it for medical reasons or claim that it has any health benefits. It is sold just like other vitamins or minerals in health food stores.
CBD products are derived from hemp which is the CBD-rich variety of the cannabis plant family. It is naturally low in THC and so cannot make a person 'high'. Instead, it can actually counteract the 'high' associated with THC-rich cannabis, otherwise also known as marijuana. CBD oils and other products must contain less than 0.2% THC as per European law. 
Types of Supplements
You have a range of options to choose from when it comes to hemp-based supplement products. Typically people opt for CBD oil drops which are placed under the user's tongue daily. This is the most fast-acting method of CBD administration as the oil enters the body through the gums.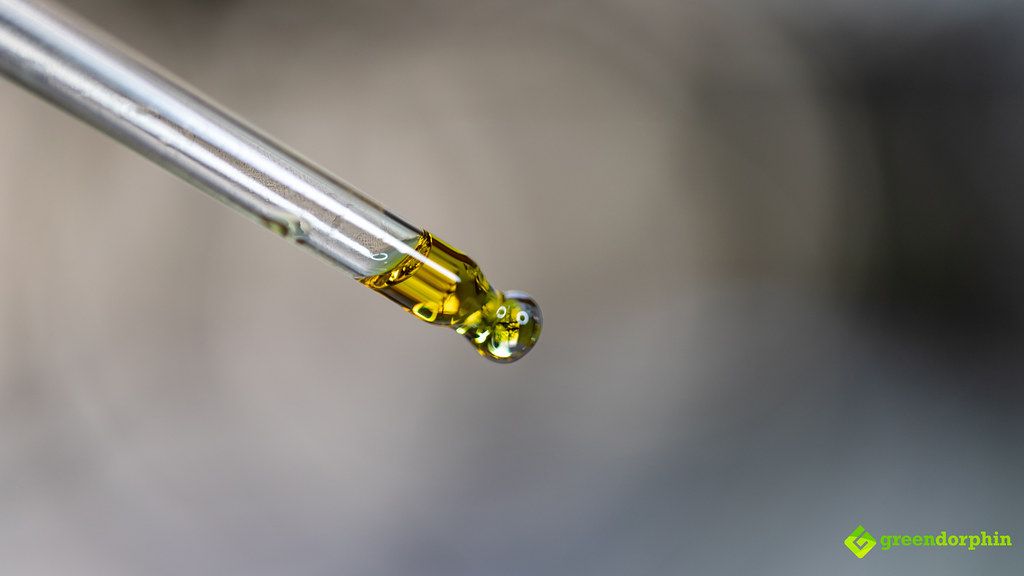 However, there are other product options for those who do not like the natural flavour of hemp oil. CBD capsules can be swallowed whole with water, one per day like other vitamins. CBD gummies can be eaten daily and come with a sweet fruit flavour to mask the earthy taste of hemp. 
Finally, CBD bud can be smoked using a pipe or used to make products of your own. A topical option exists too which is CBD cream. Cannabidiol is very permeable on the skin and so applying infused lotion to a specific area of the body is a great option. 
How to Use CBD Oil
To use CBD oil drops, place them under your tongue and hold for 90 seconds or more before swallowing. This allows the oil to be absorbed directly into your bloodstream for the fastest possible effect.
You can also add the drops to food or drink, but this will reduce the bioavailability of the CBD and make it take longer to take effect. However, it is still a popular way to use CBD drops and suits members of the family with a sensitivity to the taste. 
What are the Benefits?
CBD oil has been shown to be effective in reducing anxiety and improving sleep in human clinical trials. A 2017 review of studies concluded that CBD oil is a promising treatment for a variety of conditions, including anxiety, depression, chronic pain, and addiction. 
CBD is also effective in reducing inflammation and promoting healing in animal studies. It is non-addictive and does not produce the psychoactive effects associated with marijuana (which contains high levels of THC). 
How Long Does Cannabidiol Last in the Body?
CBD oil can last in the body for up to 5 days. The half-life of CBD oil is approximately 24 hours, which means that it will take about 5 days for the CBD oil to be completely eliminated from your body. Of course, this varies between one person and another as our bodies differ. 
What Are the Different Types of CBD Oil?
There are three main types of CBD oil, each with their own unique benefits.
Full-spectrum CBD oil: This type of oil contains all of the cannabinoids and terpenes found in the hemp plant, including THC. This makes it the most potent and effective type of CBD oil.
Broad-spectrum CBD oil: This type of oil contains most of the cannabinoids and terpenes found in the hemp plant, but has had the THC removed.
CBD isolate: This is the purest form of CBD oil, containing only CBD and no other cannabinoids or terpenes. 
Latest posts by Brian Cusack
(see all)