Dr. Franjo Grotenherman, Germany's best-known cannabis advocacy doctor and Chair of the International Association for Cannabinoid Medicines, embarked on a hunger strike on May 12. There are several main issues at the heart of his protest.
The first and foremost is that there has suddenly been a dramatic jump in the cost of medical cannabis from pharmacies – or what are known as "Apothekes" auf Deutsch. The price of cannabis medicine has increased from 15 to 22.10 euros per gram since the new law was passed in Germany on January 19. Some fear additional price hikes of up to 40 euro a gram.
While the technically German administrative law has decided that sick patients have the right to access the drug even if they cannot afford to pay pharmacy pricing, so far the implementation of the legislative side of things has been lacking. The new law went into effect in March.
What Gives?
To understand the politics of what is going on, Auslanders must also comprehend the German regulatory system when it comes to pharmacies. These are regulated businesses whose sole purpose for having a brick and mortar establishment these days is to make sure that sick Germans have a handoff between their medication and a dispensing professional. That is why online pharmacies for prescription drugs are so far verboten in Deutschland. That said this is a hotly contested and fast-changing part of the law.
However, add to this cannabis' new classification as a "recipe subsistence drug" and the pharmacies have now found a way to insert a new value add. The pharmacist must not just sell a prescription to patients, but must "make it ready for consumption." This is defined as grinding the flowers at the pharmacy location. It is a process which is now valued at 7.62 euros a gram.
In addition to that, there are additional problems. Health insurance companies (so far at least) seem to be refusing to pay for palliative patient coverage as well as existing patients allowed to access the drug before the law changed. The most activist patients, including people like Michael Knodt, also a leading German journalist covering the market here, are now suing their insurance companies.

Image courtesy of cannabisliberationday.org
This is an absolute blow to the optimism that seemed to be running high in April at the ICBC in Berlin. However, what it also could be is the sign of a rollout of a system that is not quite sure of how to implement such a gargantuan task. There at present, the initial staff at Bfarm, the federal agency overseeing all of this. However, they are few in number, overworked on just the patient front, and also handling the administration of the pending license bid.
Further, there appears to be little coordination or understanding of what is to happen next.
There are also rumors that patients who are reimbursed by the government must agree to participate in trials (with no word how such trials, patients, doctors or funding would be administered or work). Some patients who were legally allowed to grow their own have been informed that they must now stop doing so. However, nobody seems to be clear how the transition will work. If such patients cannot find prescribing doctors not to mention get reimbursed if they go to the local pharmacy, it is unlikely that legally the government can force them to stop growing their meds.
In fact, while the day to day details are absolutely frustrating if not life-threatening for the advocates if not doctors currently leading the loudest charge right now, there is actually hope for more than a glimmer of hope.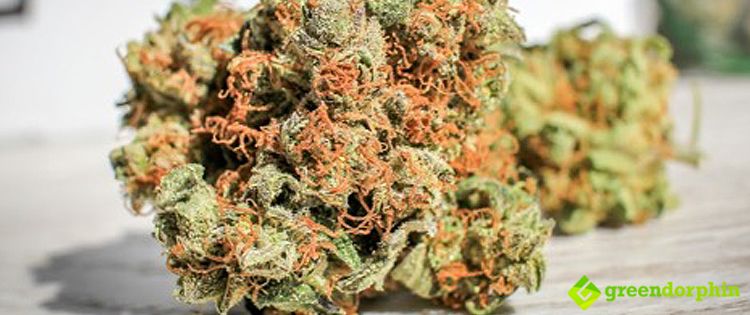 Legally, per court order, the German government has made a huge concession that the federal government in the United States has yet to make. Not only has it admitted that cannabis has efficacy as medicine, but also that if you are sick with a chronic condition that will sound familiar on the other side of the Atlantic by now, the government has to pick up the tab.
With numbers bandied around of as much as 5oz per month for 10 euro out of pocket to patients on the one hand, or a cost of about $2,000 per ounce on the other, there is absolutely no question about why such things are a big deal to a lot of people.
And further, that the government will continue to feel the pressure.
Where do things stand as of now? Grotenherman's strike may continue after the end of May, but it is uncertain how long it can last. The doctor himself is gravely ill. He has tried to tie his effort to a crowd financing campaign. Tragically it is less than even 10% funded as of the end of the last week of the strike.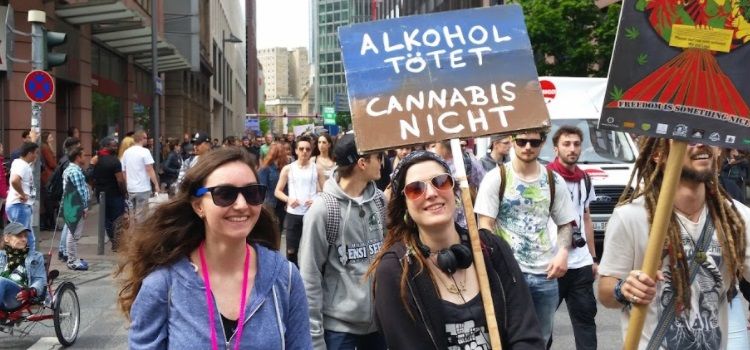 What Does This Mean?
Reform is absolutely on the way here, but the question is what kind will it turn out to be? It is inconceivable at this point that the government will try to turn the clock back on reform. Further, it is releasing estimates that are very clearly planning for an increase of the cannabis patient population to increase in numbers that range from 5-10,000 patients a year starting this year. That will not happen in such numbers if patients are required to pay out of pocket for medication that is priced in terms that might sound more familiar to Americans. Here that kind of dilemma is absolutely unheard of. The average German is used to a situation where no matter the drug you take, you pay $12 per prescription per month.
Further, the introduction of a pharmaceutical layer in the mix of all of this is also bound to infuriate patient and doctor advocates who also know this is an administrative layer that is not only unnecessary but may well also impact the efficacy of the bud if done in the Apotheke.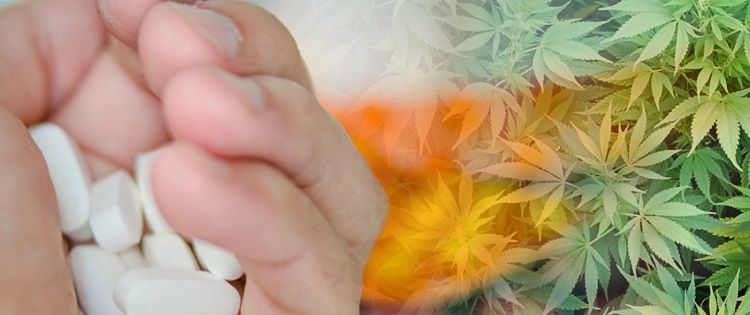 What this very likely means, in the long run, however, is that the only kind of cannabis that patients will be able to buy in pharmacies at least and further is covered by insurance, is some kind of processed product.
And that means concentrates, not flower.
That said with reform moving ahead here outside Germany's borders, this appears to be a glitch created by uncertainty, not a total refusal. That said, that is of little relief right now to patients, in particular, who as usual, are left standing in the middle.
---
What do you think of this move by Dr. Franjo Grotenherman?
Share your thoughts in the comments below.