Marijuana started out as basically just three strains: Cannabis Sativa, Cannabis Indica, and Cannabis Ruderalis, with the latter being confined to the harsh parts of Siberia and Eastern Europe.
Through the development of these strains over time, selective breeding has resulted in the birth of literally thousands of different strains of marijuana.
As cannabis use becomes more tolerated and prevalent, there are certain strains that have gained global notoriety for their potency or effects. 
This Marijuana Strain A to Z breaks down 26 of our favorite weed strains that have become famous worldwide.
Whether you're a strain head who's smoked them all, or simply looking for a nice strain to try out, this one is for you!
Shout out to Leafly.com for all of the images and strain reviews!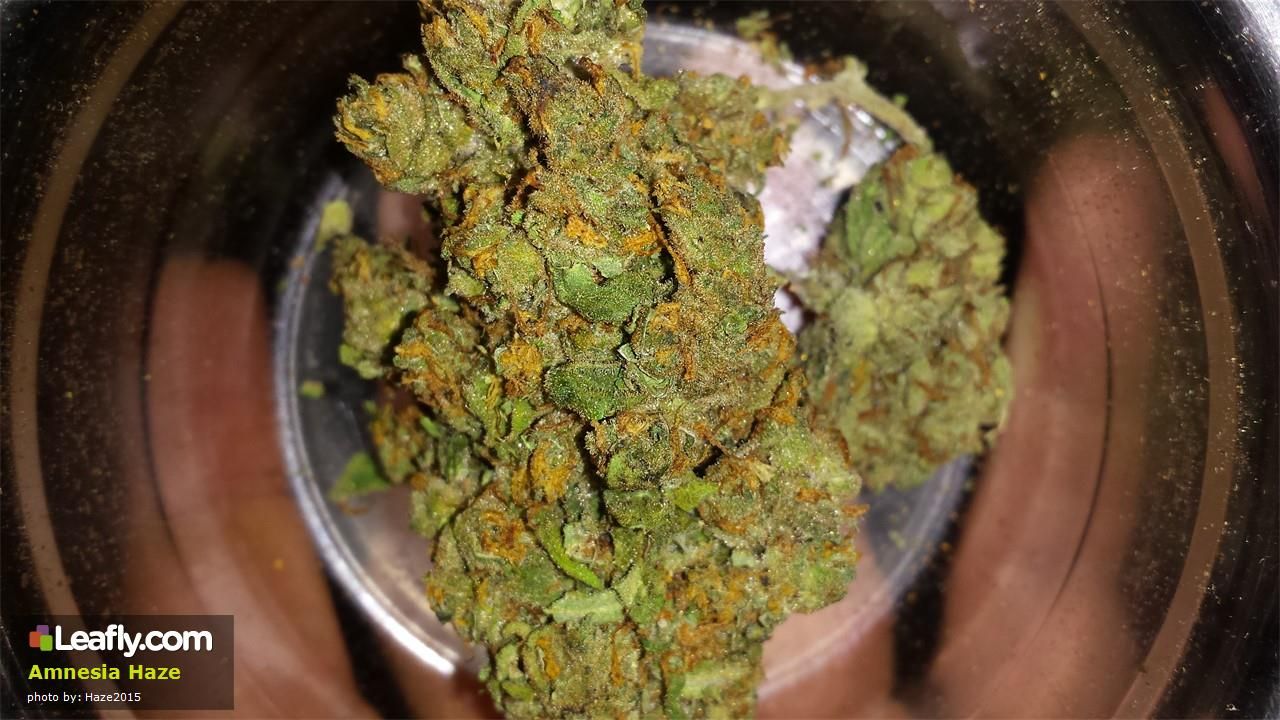 Amnesia Haze
An Amsterdam coffeshop staple, Amnesia Haze is strain that is world renowned for its intense cerebral buzz. 
The product of a cross between a South Asian Sativa and a Jamaican hybrid, this potent marijuana strain has taken out both the Amsterdam Cannabis Cup and the Sativa Cup!
While Amnesia Haze is primarily referred to as a Sativa strain, it has a few subtle Indica characteristics that help to relax the body and let the mind soar and do its thing.
Amnesia Haze induces feelings of euphoria and relaxation and is perfect for daytime use when there is creative work to be done. In terms of smell, the buds exude a citrusy aroma with a slight earthy touch that follows through the smoke.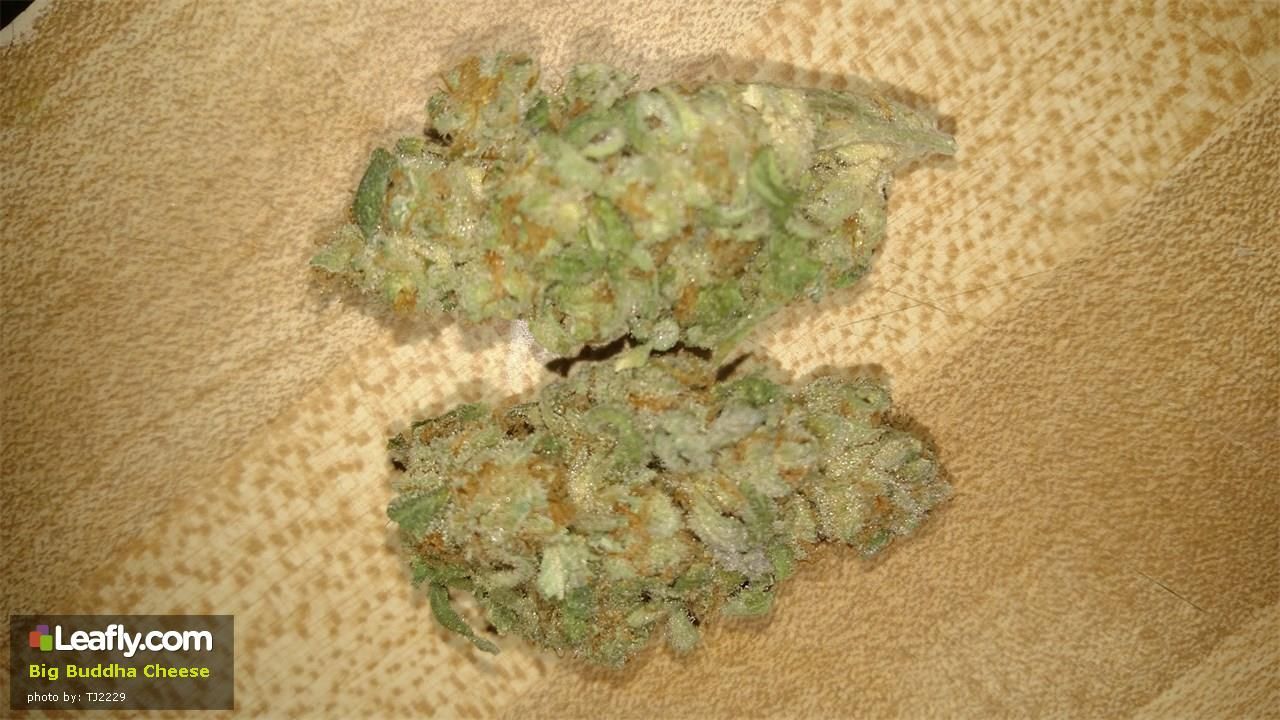 Big Buddha Cheese
An early 2000's staple strain that was a favorite of many on the West Coast before Kush really started to take off, Big Buddha Cheese is an Indica-dominant hybrid that's a cross of 'Cheese' and an Afghani Indica. 
Big Buddha Cheese has a great couch-lock effect that is tribute to its Afghani lineage, but the skunk/cheese blend in the strain is great for inducing energy and euphoria, making this a perfect strain for both stress and pain.
The earthy, cheesy smell that pervades the Big Buddha Cheese baggie is very pungent, while the flavors are a lot more fruit-leaning. 
If you're looking for an awesome Indica-dom hybrid for a lazy afternoon, this Big Buddha Cheese is sure to become a staple of your own!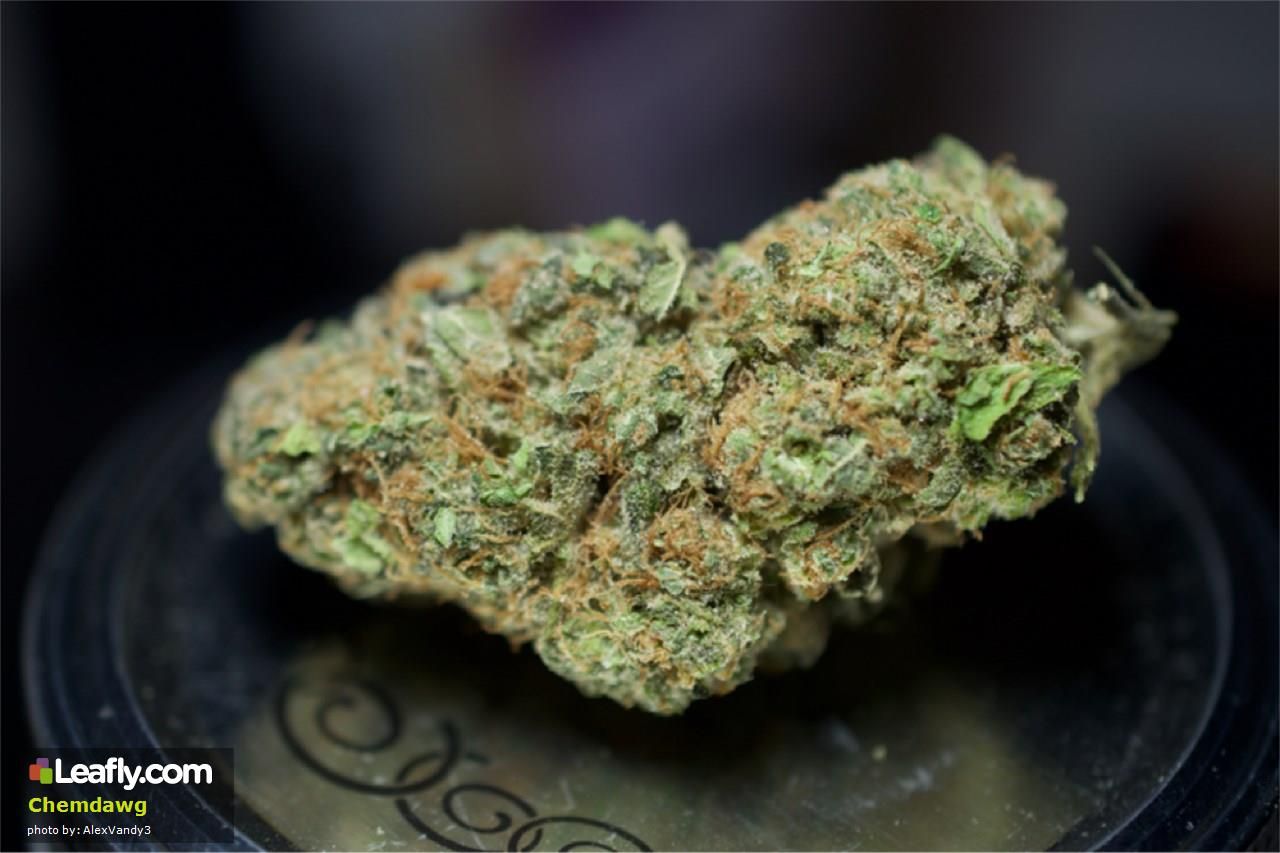 ChemDog 91
Arguably one of the most important cannabis strains ever developed, ChemDog 91, also known as Chem 91 or simply ChemDog, is the parent strain to both Sour Diesel and OG Kush. 
Now while a lot of disparity surrounds the actual name of the strain, with many referring to it as ChemDawg, such as in the image above, the original strain of ChemDog that drew all the notoriety was D.O.G. You spell that shit correctly! 
HeavyDayze, a breeder mate of mine that's huge in the Australian cannabis scene was lucky enough to sample one of Chem Dog's original Chem 91 S1's in California.
He said of the experience: "The real Chem 91 emits a type of high that if you punch three bongs of it in a row you'll green out and throw up."
It's name ChemDog derives from both the chemically diesel-rich aroma that permeates off the resinous buds, but also from the keeper phenotype of the original Chem strain, Chem D, hence the DOG.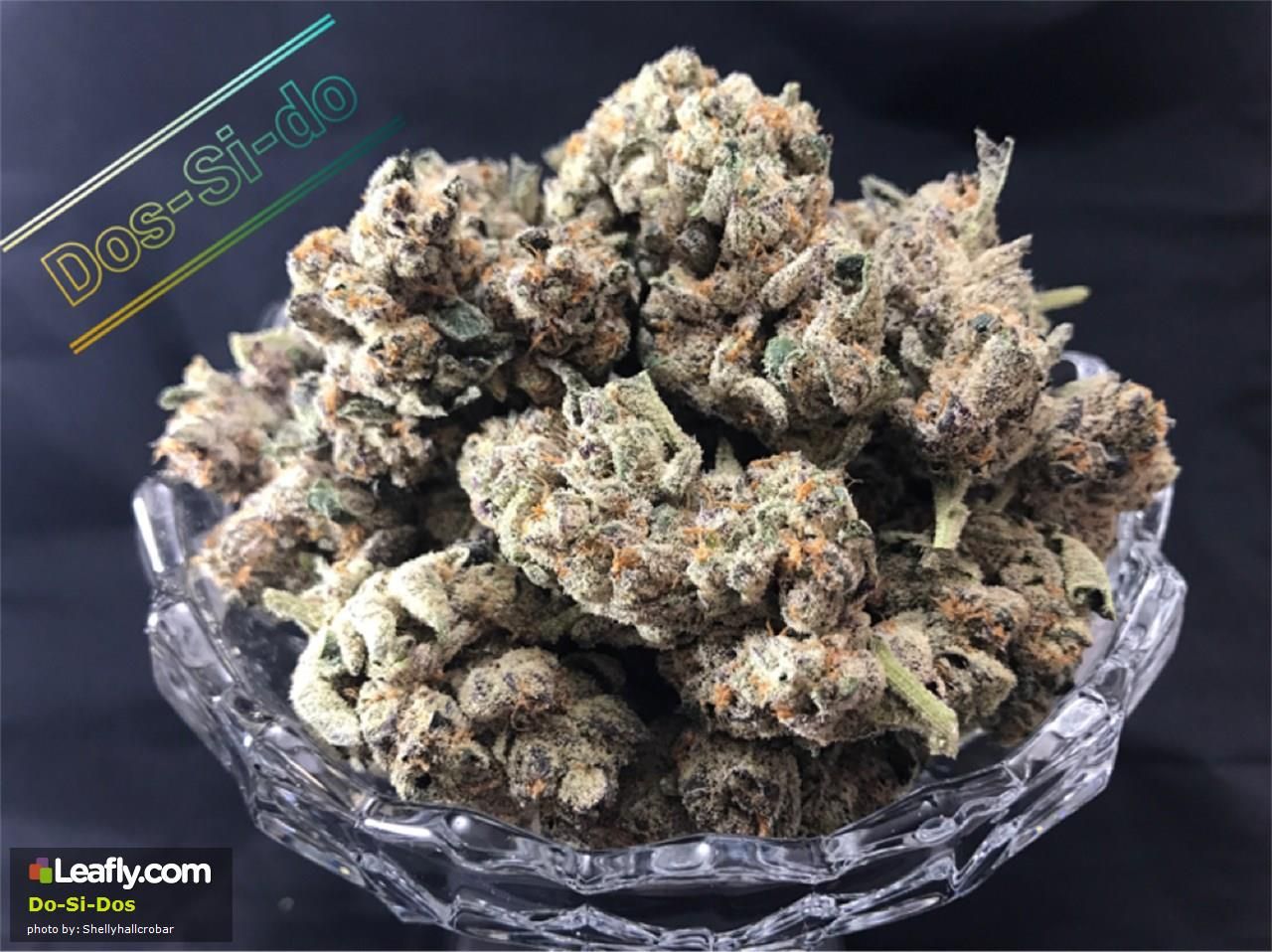 Do-Si-Dos
Do-Si-Dos is a pungent Indica strain with an amazing terpene and flavonoid profile that's reminiscent of a Mrs Field's Chocolate Chip Cookie. 
The first time I smelt Do-Si-Dos it was crossed with a Sativa-dom hybrid, but the Do's terps stole the show and were the only primary aromas present in the bud. 
If you're looking for a tasty, skunky Indica strain that's going to settle your body in for a comfortable evening, Do-Si-Dos is going to become your go-to. 
This marijuana strain's lineage includes head cookie phenotype Girl Scout Cookies and face melting Indica, Face Off OG. 
With this strain you can expect the sweet slightly earthy buds that have a vague whiff of OG, and a relaxing mellow high that has you reaching for the Chips Ahoy.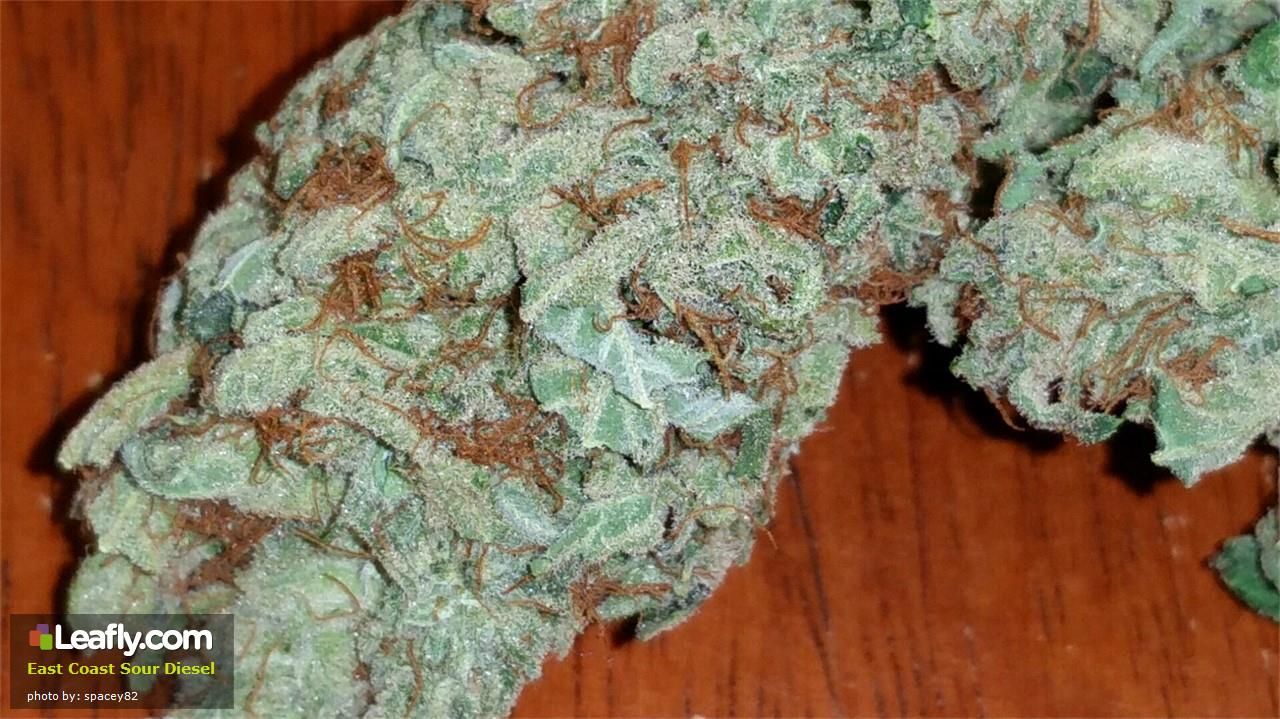 East-Coast Sour Diesel
My all-time favorite Sativa dominant hybrid is without a doubt the lemony, gassy goodness that is East Coast Sour Diesel. 
A favorite of East Coast Rappers like the Flatbush Zombies, The Underachievers, and even Nas, this euphoria-inducing phenomenon will take you to a higher plain of being. 
If you're a weed smoker that likes to get a lot done throughout the day, this is certainly going to be the strain for you as it delivers a constant cerebral buzz that is awesome for creativity. 
The telltale red hairs and ultimate frost coverage are surefire signs that you've got yourself some fire ECSD, the smell that these buds exude is just second to none if you're a fan of diesel-rich, lemony Sativas.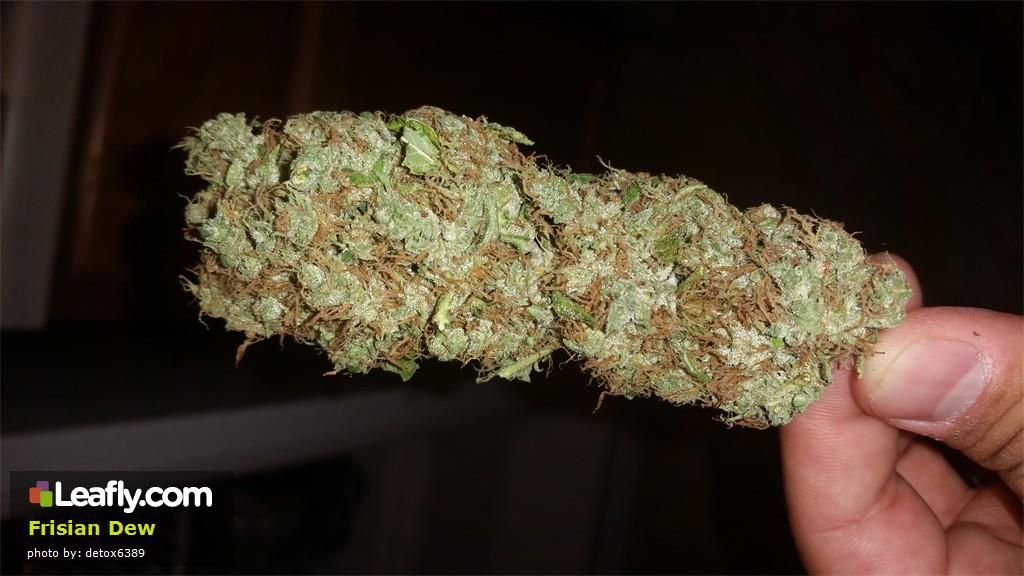 Frisian Dew
One of Amsterdam's recent genetic masterpieces is the perfectly-balanced purple-hued hybrid, Frisian Dew from Dutch Passion.
The Frisian Dew marijuana strain draws its name from the sticky frost that covers the green surface, making this one a great strain for making hashish.
A cross of Super Skunk and Purple Star, this hard-hitting hybrid takes the euphoria and energy of the Super Skunk and combines it perfectly with the calm and sleepy effect of the Purple Star. 
As I mentioned, more Indica-leaning phenotypes will take on the purple hue from the Purple Star parent, this being the favored phenotype for it s relaxing qualities. 
Expect piny and spicy notes and flavors from your Frisian Dew, with perhaps a bit of berry and plum if you're lucky enough to sample the purple-dom pheno.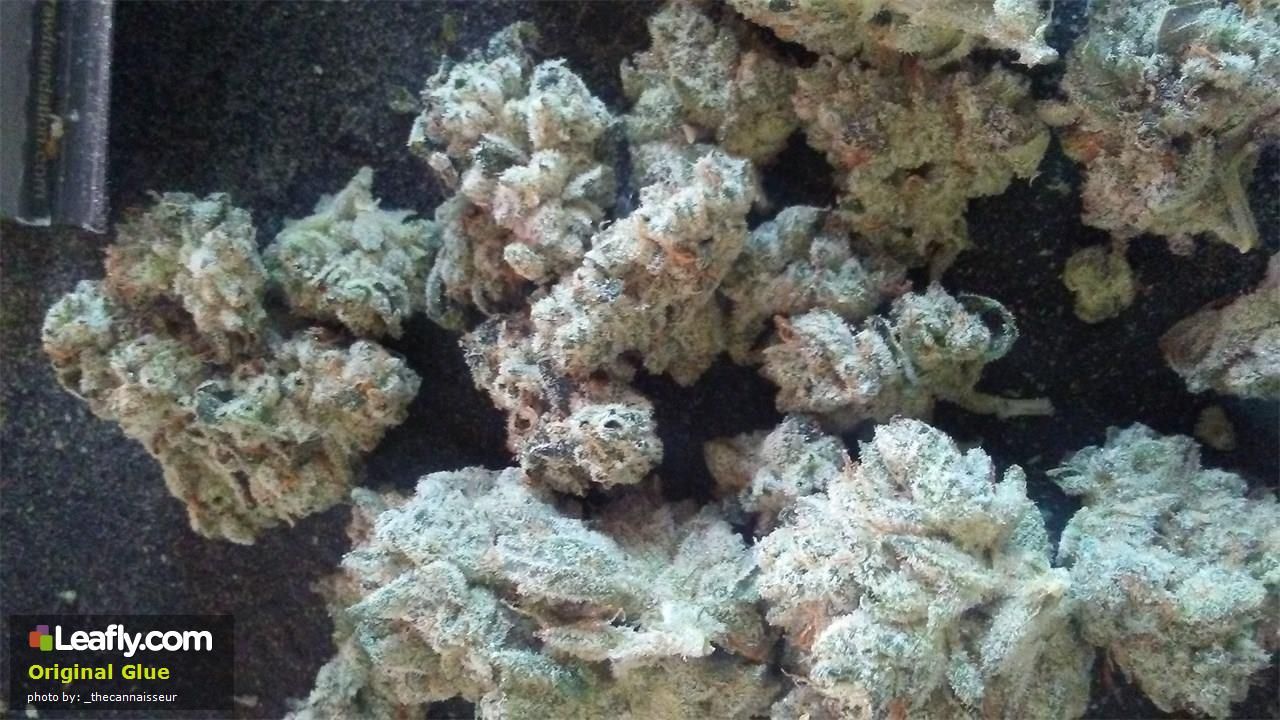 GG4 (Gorilla Glue #4/Original Glue)
When you can get a good cut of Gorilla Glue (GG4/Original Glue), I implore you to snatch up as much of this sticky, thin-mint and Sprite smelling goodness as you can!
GG4 is world-famous for its unique effects. This 60/40 Indica-dominant hybrid induces a crazy cerebral high, not unlike that of Sour Diesel, but that shortly leads you into a wonderfully narcotic state thanks to the Indica influence. 
The Gorilla Glue marijuana strain is a combination of Chem's Sister, Sour Dubb, and Chocolate Diesel, which helps to give it that sour mint chocolate aroma and taste. 
The buds are an extremely light shade of green and are absolutely coated in resin glands. This is a strain that is perfect for afternoon use, but be careful when using her before bed! She can take you on a cerebral ride.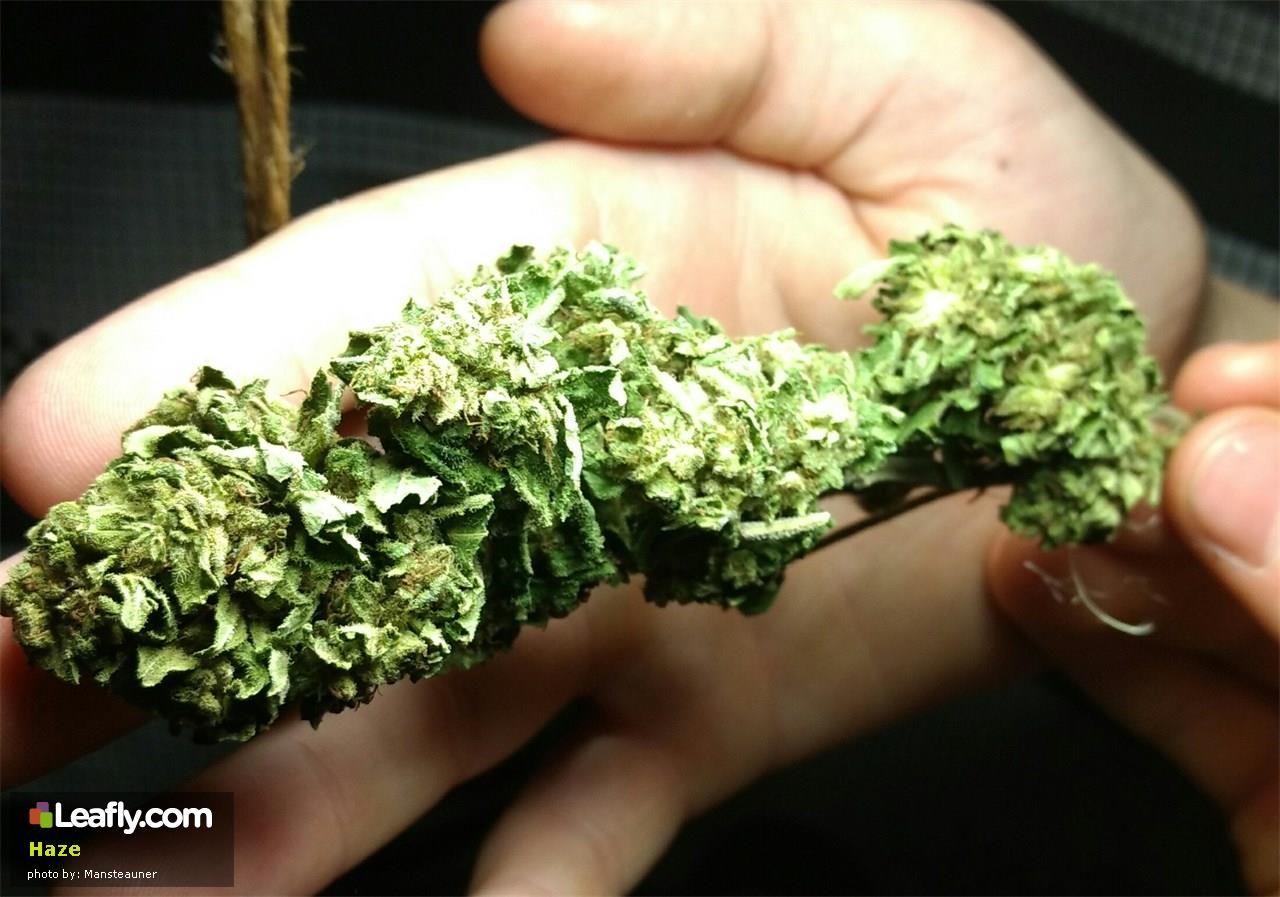 Haze
Arguably the most famous Sativa strain to ever reach the market, Haze is a genetic marvel that has been used to create some of the most coveted strains of cannabis to ever hit the market. 
If you're a big lover of pinene and limonene-rich Sativa varieties, then Haze is a marijuana strain that's certainly going to tickle your fancy.
Notable varieties that draw their lineage from the original Haze plant include Super Lemon Haze, Critical Haze, and of course Jimi's favorite, Purple Haze. 
First taking root in NorCal back in the 1960's, Haze's influence on modern cannabis culture is super apparent. Taking its genetics from Colombia, Mexico, Thailand, and South India, Haze is a melting pot of surefire fire!
Haze has the combined smell of citrus and rich earth, and is usually best for a morning smoke due to its energy-inducing euphoric effects.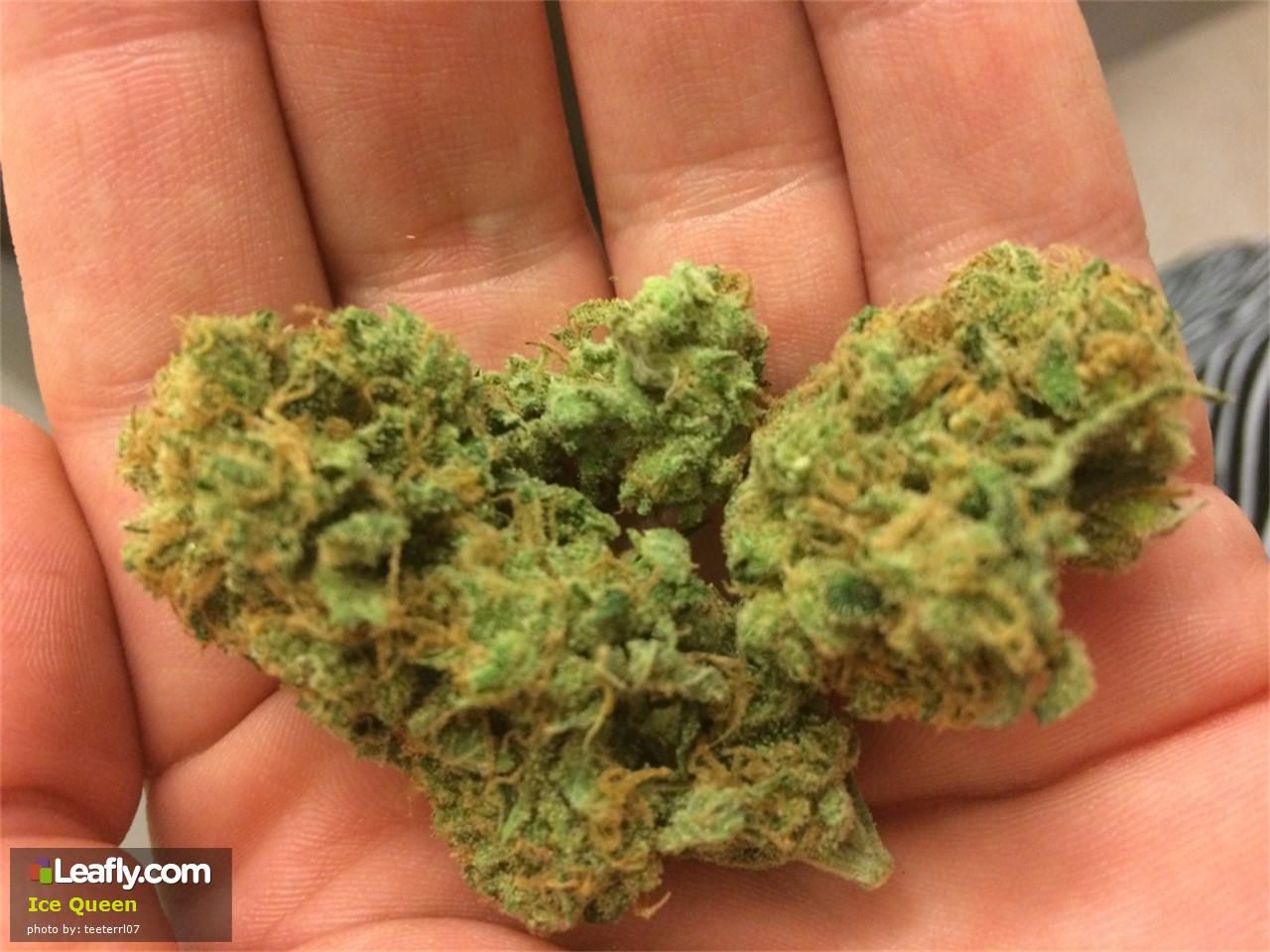 Ice Queen
One of the lesser-known marijuana strains on this list, Ice Queen, is a beautifully potent cross between white widow and Cinderella 99 from Mr Soul of Brother Grimm Seeds. 
The crystal-rich mix takes on many of the characteristics of Cindy 99, while the introduction of the white widow helps to improve yield and add a slight Indica influence to the mix. 
Ice Queen has an extremely floral terpene profile, often emitting rich fragrances of lavender, pepper, and rose petals. 
If you're looking for a marijuana strain to help with stress, anxiety, fatigue, or depression, Ice Queen's euphoric cerebral buzz causes a feeling of well being that is perfect for day time use.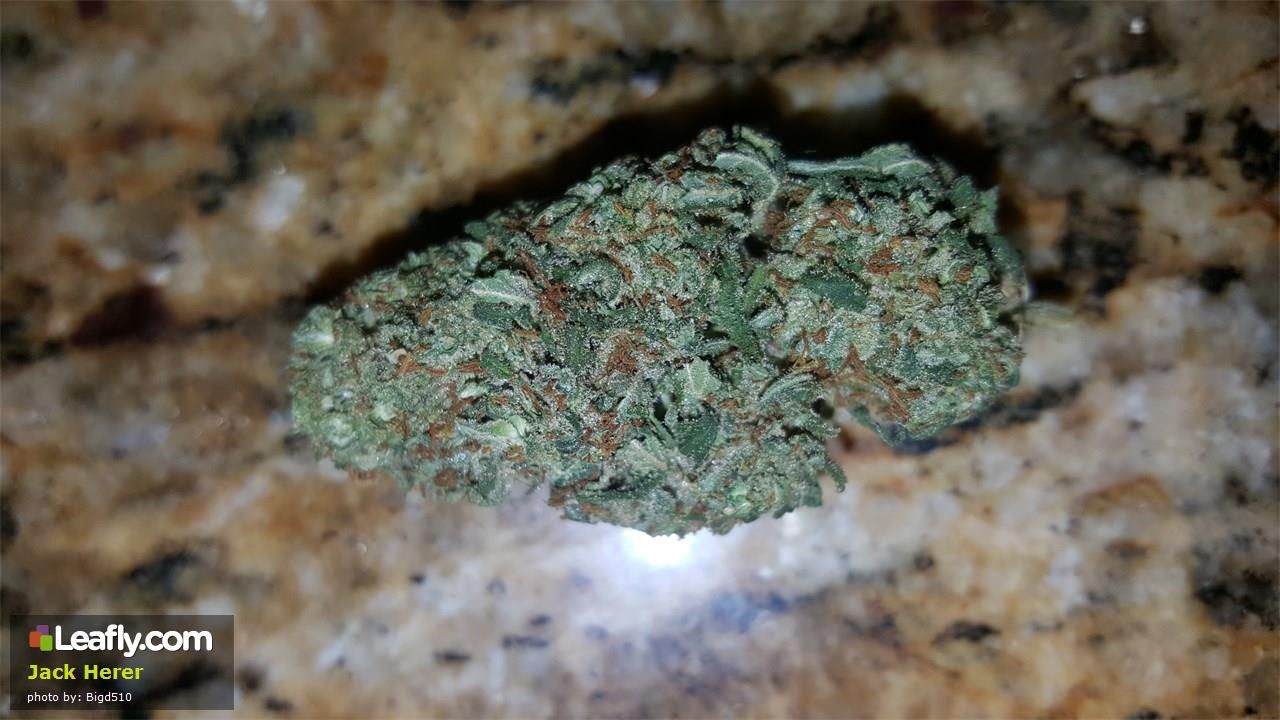 Jack Herer
One of the early masters of cannabis and the emperor of the hemp movement, Jack Herer, was even privileged enough to have a marijuana strain named after him! 
Author of the historical cannabis compilation 'The Emperor Wears No Clothes,' Herer was a powerful figure behind the legalization movement in the US, it's only fitting the strain that was given his name was a hard working Sativa!
The product of crossing Haze with Shantibaba's NL#5 and Shiva Skunk, Jack Herer delivers devastating blows that can take even the most experienced weed users by surprise. 
Jack Herer has an earthy pinene-rich terpene profile, with citrus and pine making up the flavonoid profile. This is the perfect strain to end the day due to its minimum 35% Indica content.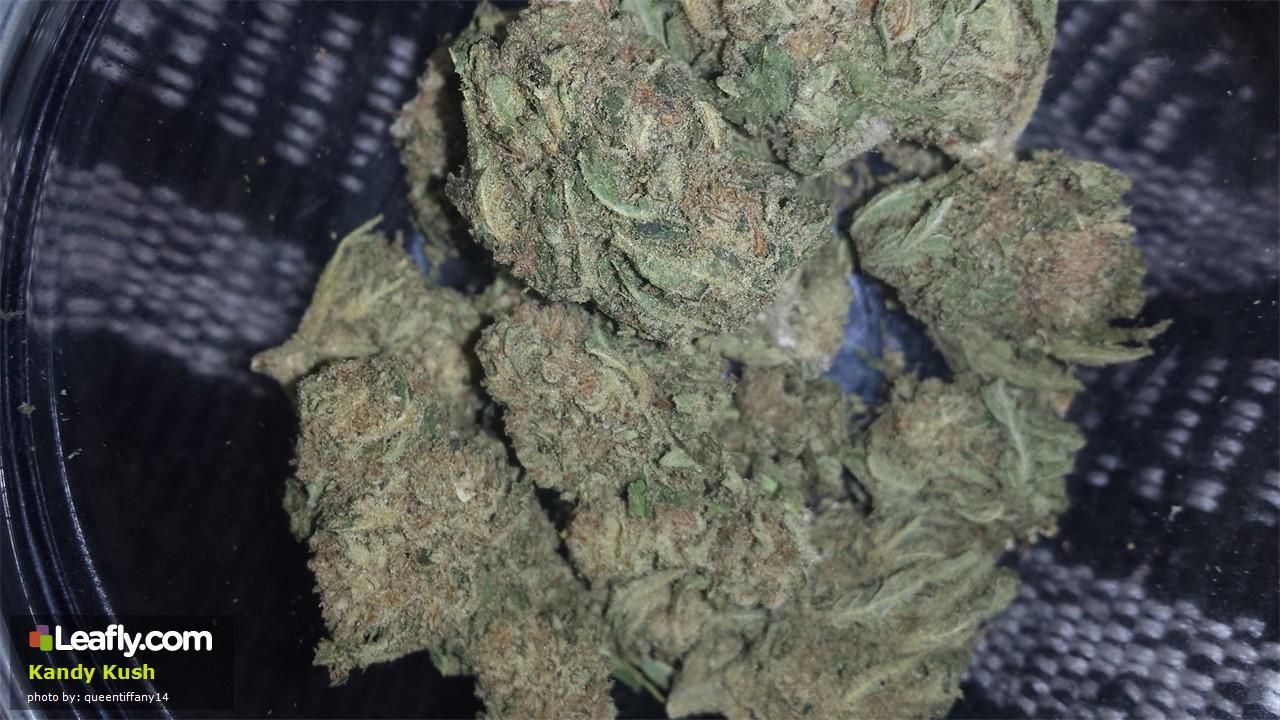 Kandy Kush
 A stand-out marijuana strain from Dutch producer DNA seeds that packs an awesome, terpene-rich punch is Kandy Kush! 
True to its name, Kandy Kush has a phenomenally sweet terpene profile that is reminiscent of Wonka Nerds Candy. 
A combination of two of the biggest names in cannabis, namely OG Kush and Trainwreck, this Indica-dominant hybrid that masquerades as a Sativa will leave you blissfully happy and relaxed.
If you're a fan of Indica varieties that leave you with some cognitive function, Kandy Kush is probably the strain for you!
Lavender
Lavender wins out on bag appeal alone. This piece of genetic beauty is hands down one of the prettiest strains of weed to ever hit the market. 
The Lavender marijuana strain is Linalool-rich like its namesake, meaning that the high it delivers is very relaxing and great for dealing with stress. 
If you can find the pretty phenotype in the pack, definitely keep a clone as this one is as aesthetically pleasing as it gets and has been awesome for genetic crosses. 
Lavender has a strong floral aroma with a secondary aroma of sweet berries and spices. The product of crossing Super Skunk, Big Skunk Korean, and Afghani Hawaiian, this fruity Indica is a must-try for all kush connoisseurs.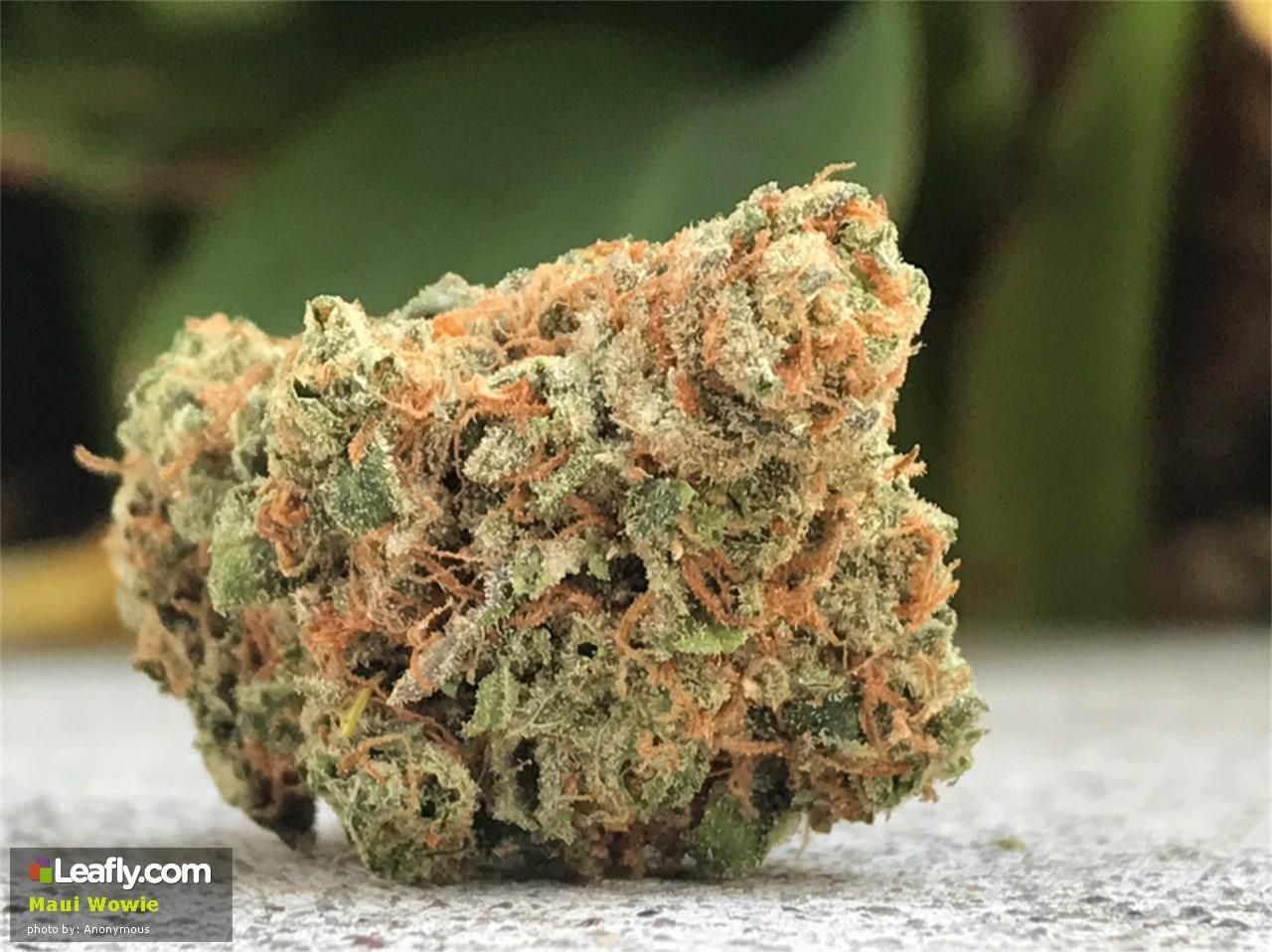 Maui Wowie
Kid Cudi wasn't fronting when he rapped about going back to Honolulu to get that Maui Wowie. This fragrant Sativa-dominant landrace has amazingly fruity flavors and smells and is awesome in the morning. 
The Maui Wowie plant grows short and stout like an Indica but has enough inter-nodal spacing that the Hawaiian humidity won't leave the buds moldy and damp. 
What you get is fruity, light green buds caked in red hair and oily trichome glands that is as beautiful to smoke as it is to look at. 
If you're a fan of fruity Indica's but are looking for a bud that's going to give you a cerebral buzz and not going to send you right back to bed, Maui Wowie is the one for you!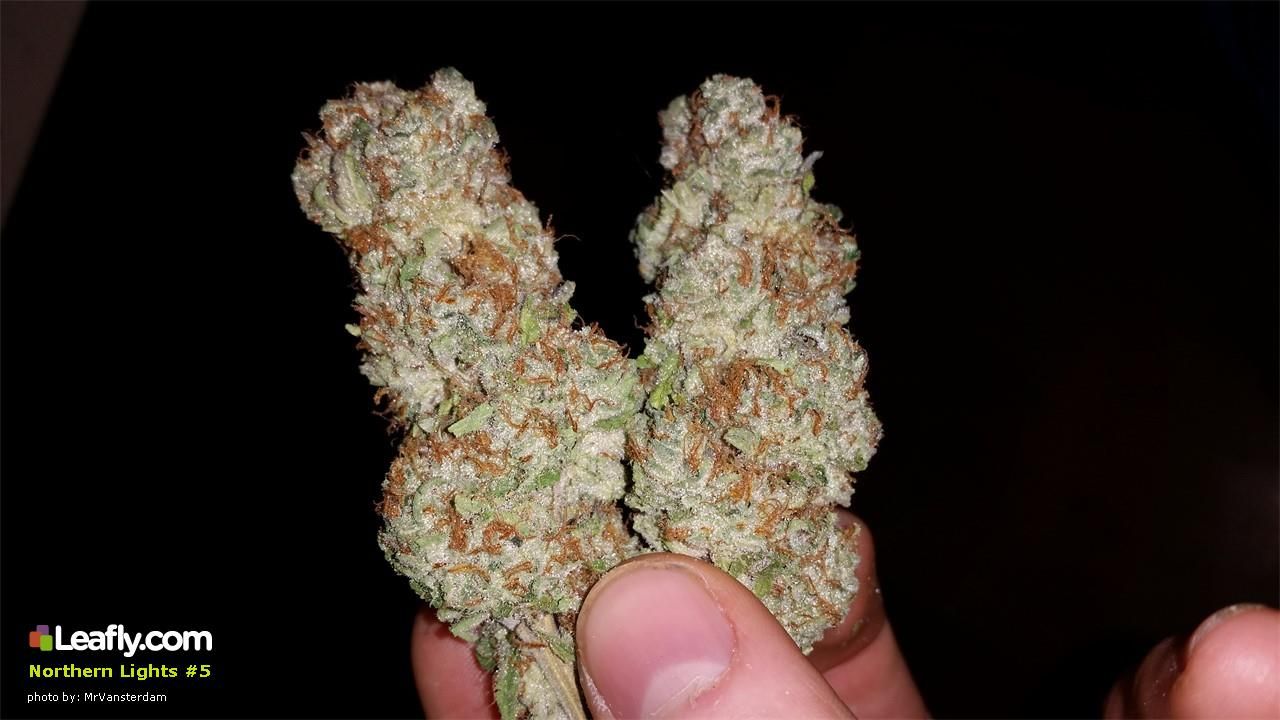 NL5 (Northern Lights #5)
Like ChemDog, Northern Lights #5 (or NL#5) was a game changer when it hit the market in the 1990's due to its amazing medical properties and nect-level potency. 
The brainchild of Australian cannabis geneticists Scott Blakey (Shantibaba) and Neville Schoenmaker (think Neville's Haze), this beautiful blend of Haze, Skunk #1, and Northern Lights took out three cannabis cups in the late early 90's. 
With an extremely high THC-percentage, a few tokes of some NL5 results in a surefire couch-lock due to its high-levels of Indica. 
Leafly lists Northern Lights #5's aroma as being earthy, sweet, and pungent, which is just about bang on. When you consider that people were still smoking Thai Sticks when NL5 hit the market, this marijuana strain is just beyond impressive.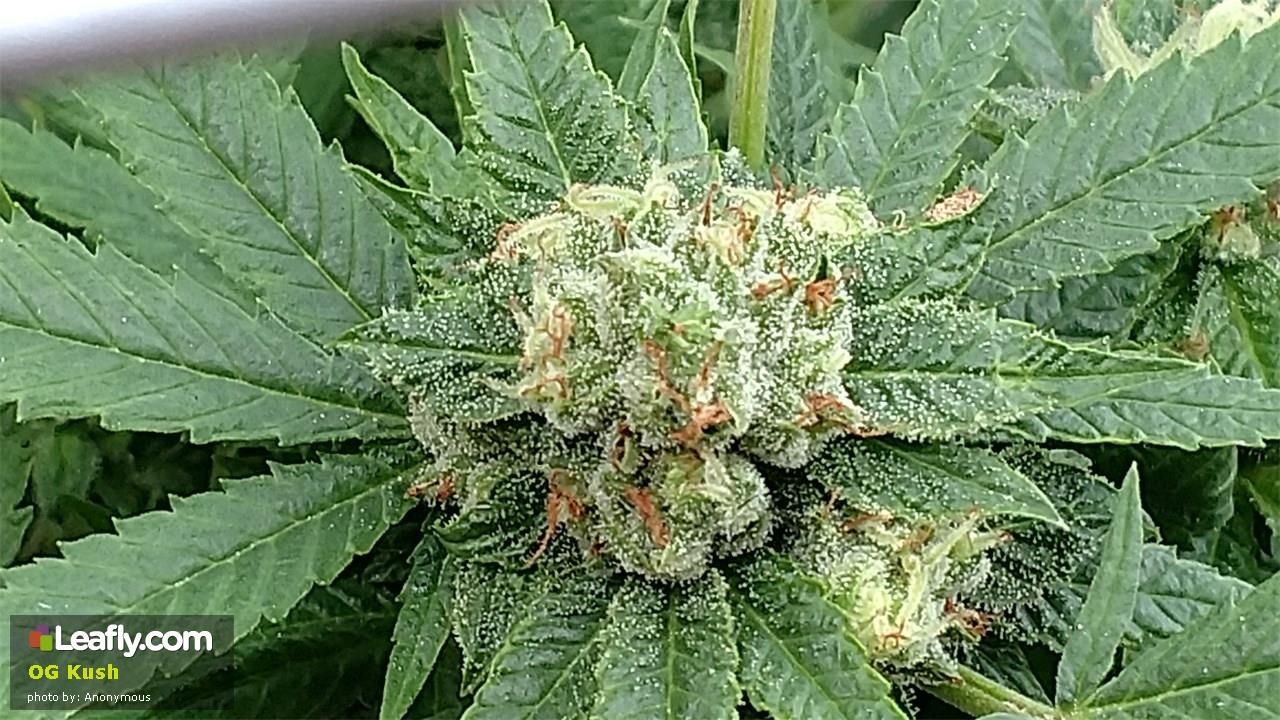 OG Kush
Easily the most famous strain on this list thanks to Snoop Dogg, Wiz Khalifa, B-Real and the rest of the West Coast Hip Hop world, OG Kush (or Original Gangster Kush) is a potent blend of old and new world genetics that has been beautifully perfected over decades. 
The product of crossing ChemDog with a Stabilized Hindu landrace, OG Kush delivers potent waves of euphoria and relaxation that are quick-hitting and long-lasting. 
A staple strain for all cannabis connoisseurs out there, OG Kush buds are usually huge, resinous, with a terp profile chock full of woody, pinene-rich notes.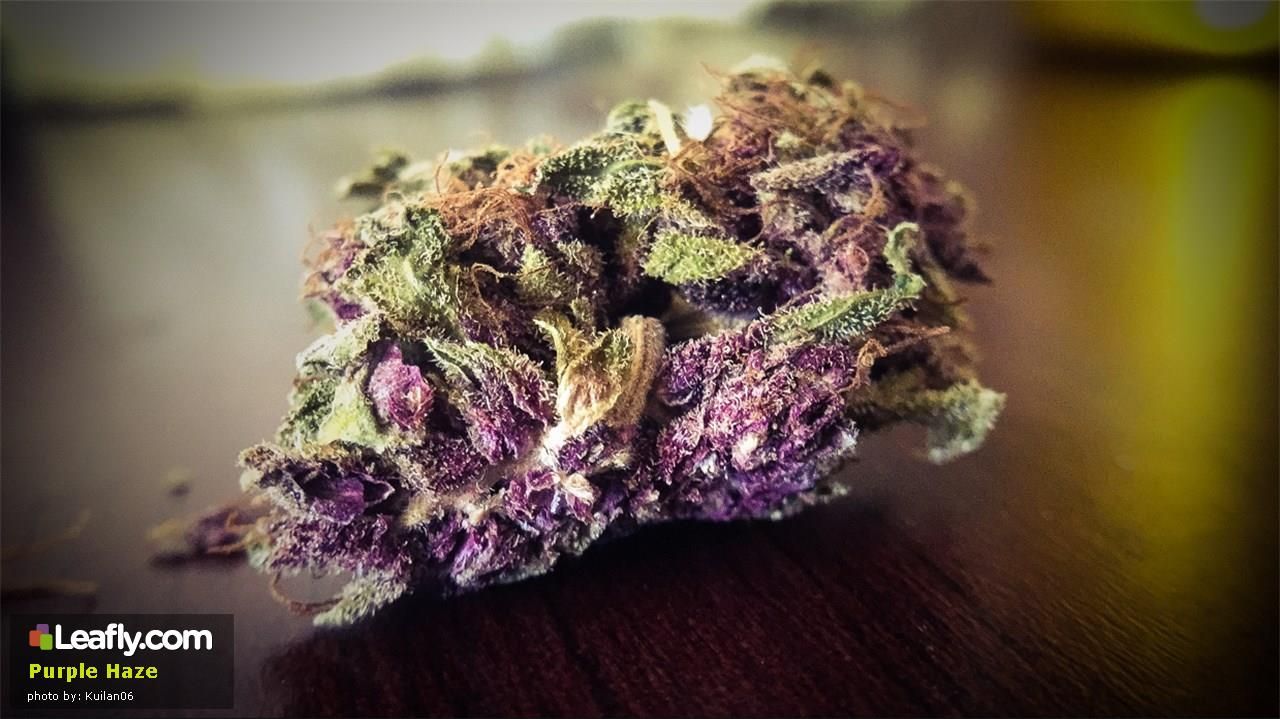 Purple Haze
Arguably the second most famous strain here after OG Kush, Jimi Hendrix's famed Purple Haze has featured prominently in the marijuana strain bible for able half a century. 
While Purple Haze takes much of its structure from the Haze plant, the herb itself is a little Indica-leaning, delivering a very mellow and comfortable high. 
That being said, the cerebral high that comes with the relaxation is something else entirely, and is supposedly responsible for a bunch of Jimi's killer riffs. 
If you can get your hands on some Purple Haze you should definitely do it, as the sweet and flowery buds are arguably some of the best daytime-smoke you'll ever come across.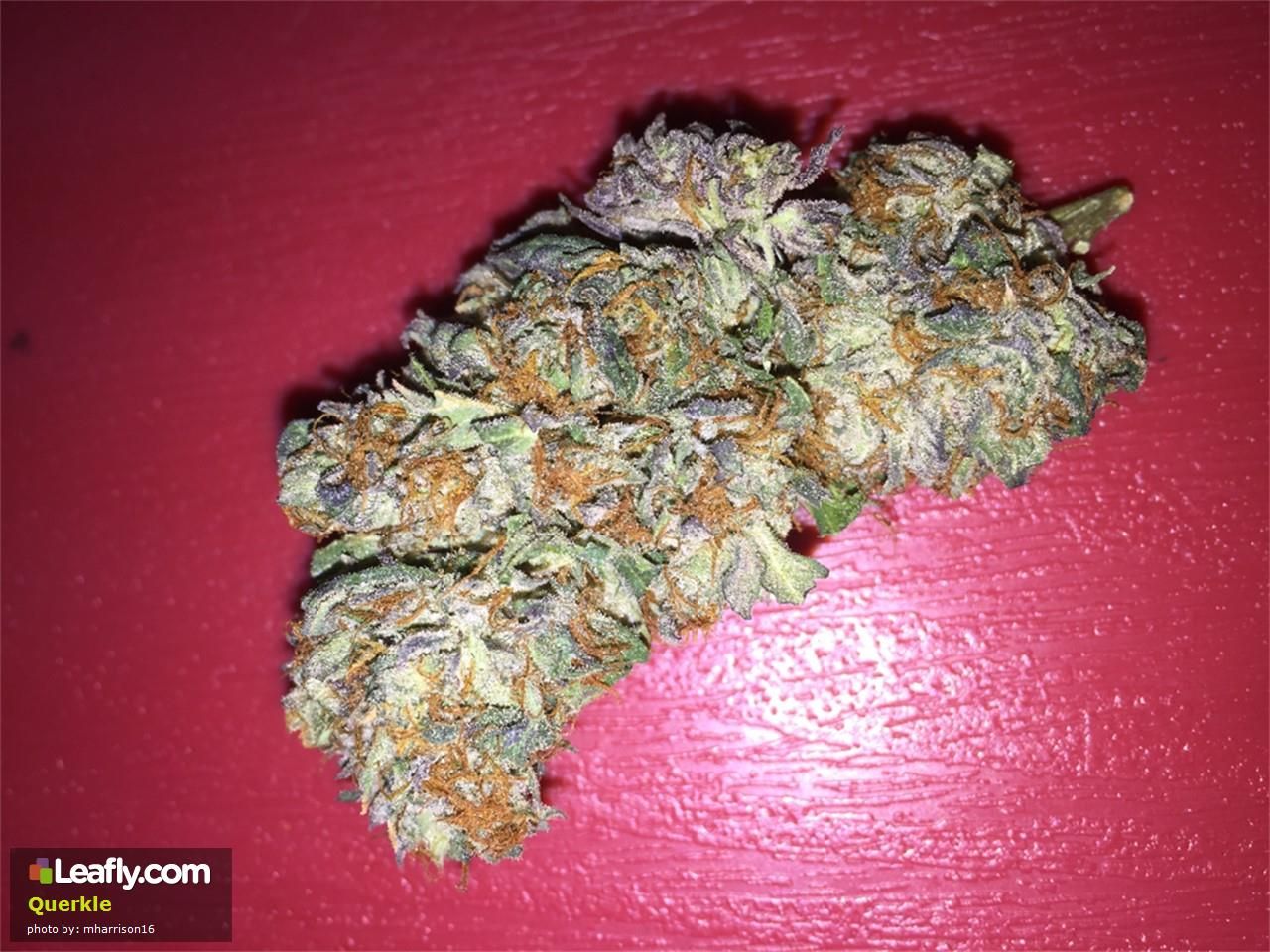 Querkle
If you've ever smoked a Backwoods Honey Berry Cigar or blunt you'll know all too well about Querkle's fruity, Welch's grape-like aroma.
A product of crossing Space Queen and Purple Urkle, Querkle is high in bag-appeal and exudes beautiful flavors and fragrances. 
Querkle has a terp profile that is pretty similar to Lavender, and the purple hues are also quite reminscent of the Indica-dominant hybrid. Querkle, though, is a little more Sativa-dominant,delivering a beautiful cerebral buzz. 
If you're looking for a heavy Indica to finish up the day, Querkle is going to be perfect. It will deliver a very relaxing high and relieve any stress on both the body and mind.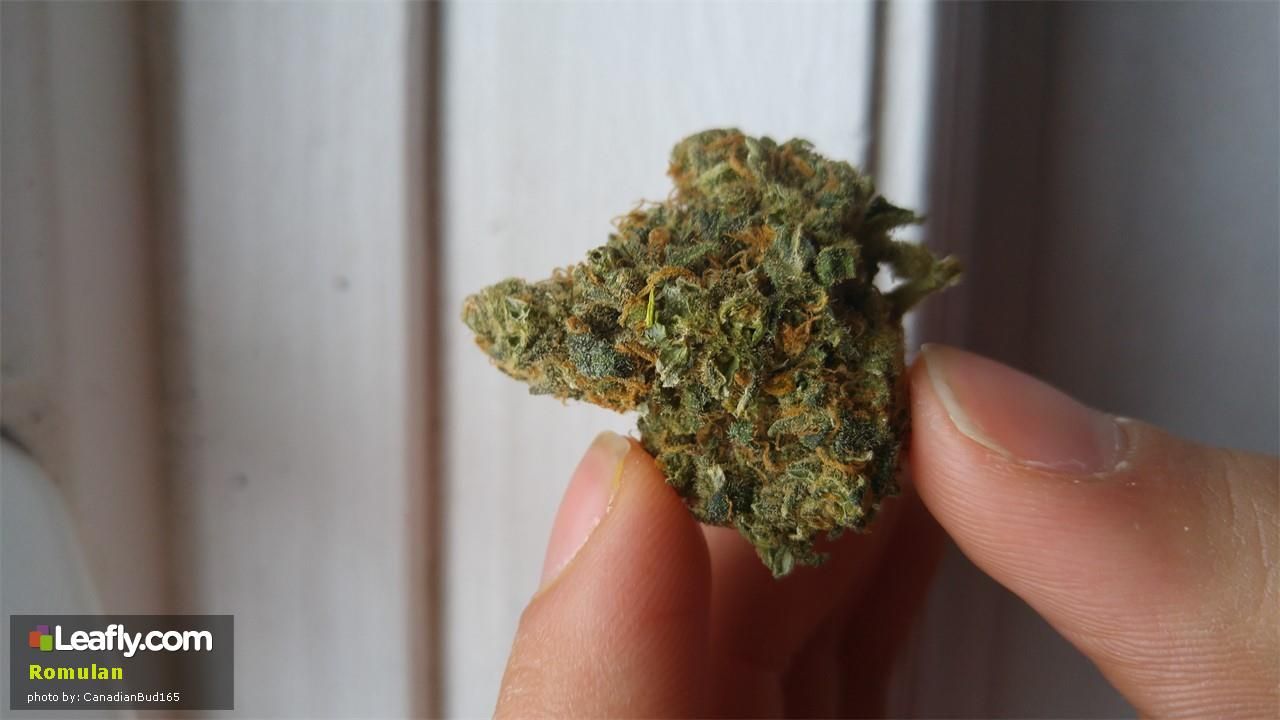 Romulan
Another old-school Indica that's still around kicking people onto their ass to this day is the BC-classic Romulan, that's been around since the 60's! 
Rolmulan is aptly named after the race of Alien's from Star Trek, and it's potent effects are sure to take you straight to the astral planes. 
For a strain so ancient, the effects easily keep up with the hard-hitting Indica varieties of today. Romulan is the product of crossing White Rhino with a North American Indica and has only the slightest Sativa influence.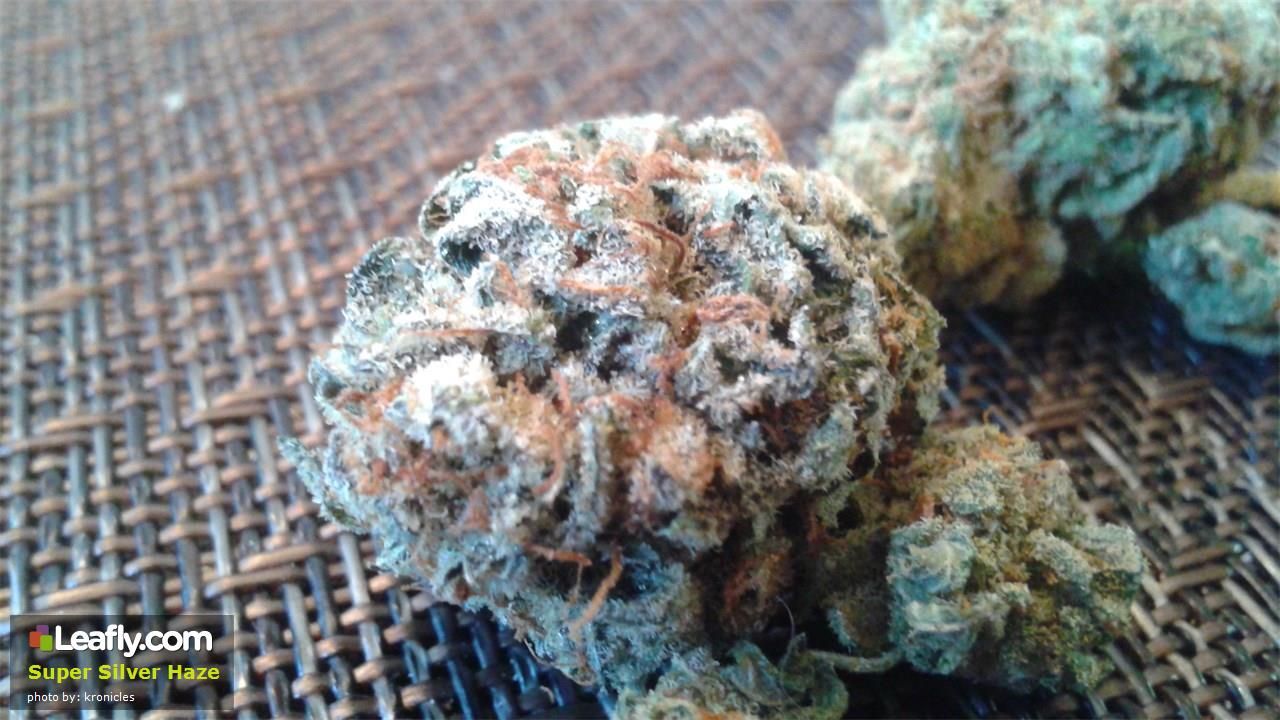 Super Silver Haze
Another all-time favorite of mine is Mr. Nice Seeds Super Silver Haze! This intense Sativa marijuana strain has been giving people aneurysms since the 90's due to its next-level potency. 
A good cut of Super Silver Haze delivers buds that are silver with frost, making this a great plant for extraction or for making hash. 
Shantibaba's original cut of Super Silver Haze was what went on to be crossed with The Greenhouse Seed Co's Lemon Haze plant to make their famous Super Lemon Haze.
The buds of Super Silver Haze exude pungent citrus-rich aromas that are as sweet as can be. This is a perfect strain for throughout the day, but beware of sampling her at night!
Tangie
The latest improvement of the original Tangerine Dream marijuana strain, Tangie popped back up in 2014 where it took out Amsterdam's Sativa Cup in both the seed and bud category. 
Tangie is a surprisingly Indica-leaning hybrid that combines a heavy cerebral punch of creativity and energy with a very relaxed Indica body-buzz. 
The product of California Orange and a Skunk hybrid, Tangie smells like tangerine candy with a skunky, creamy finish. This is a must have for flavor fanatics!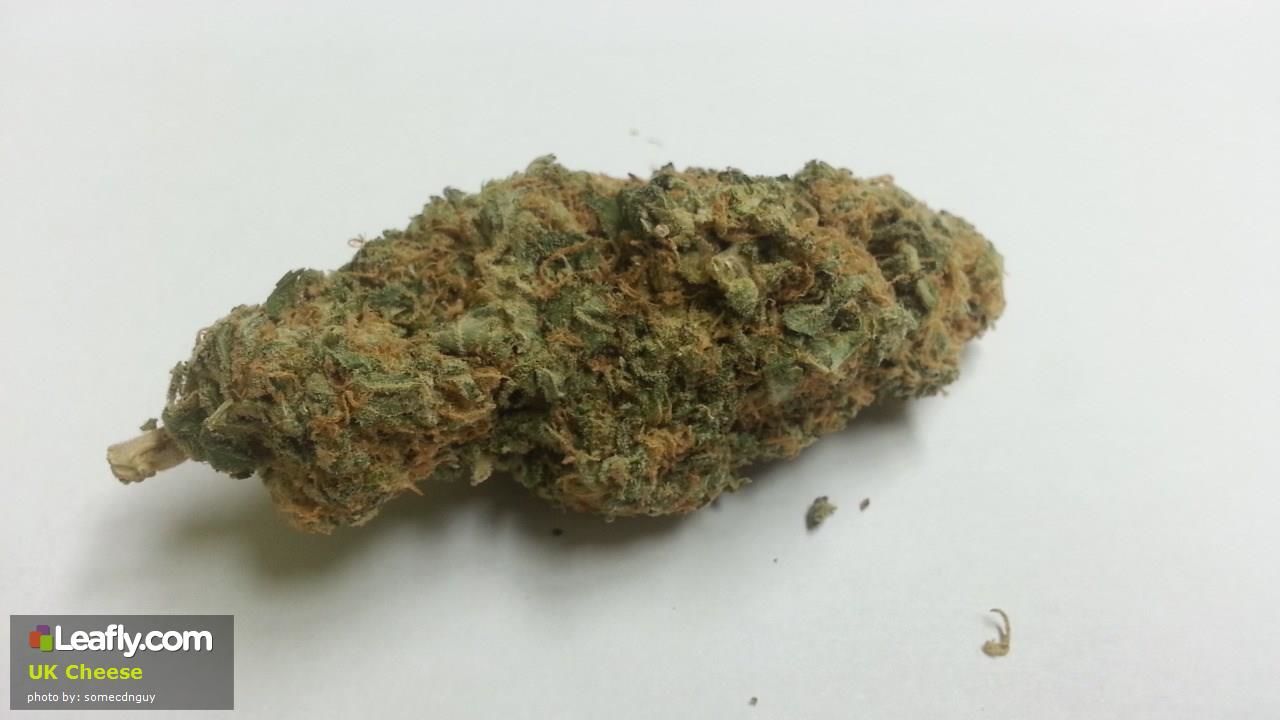 UK Cheese
The forefather of the coveted cheese line of strains, the UK Cheese marijuana strain has been a European classic for almost three decades. 
These days there are a plethora of strains that have stemmed from the Original UK Cheese parentage, but the original UK Cheese itself is still without a doubt the most popular. 
UK Cheese has a skunky, cheddar-like smell that luckily doesn't resonate through the smoke. Flavors on this are flowery, almost citrus-like, and the high is heavy hitting, euphoria-inducing, and long-lasting.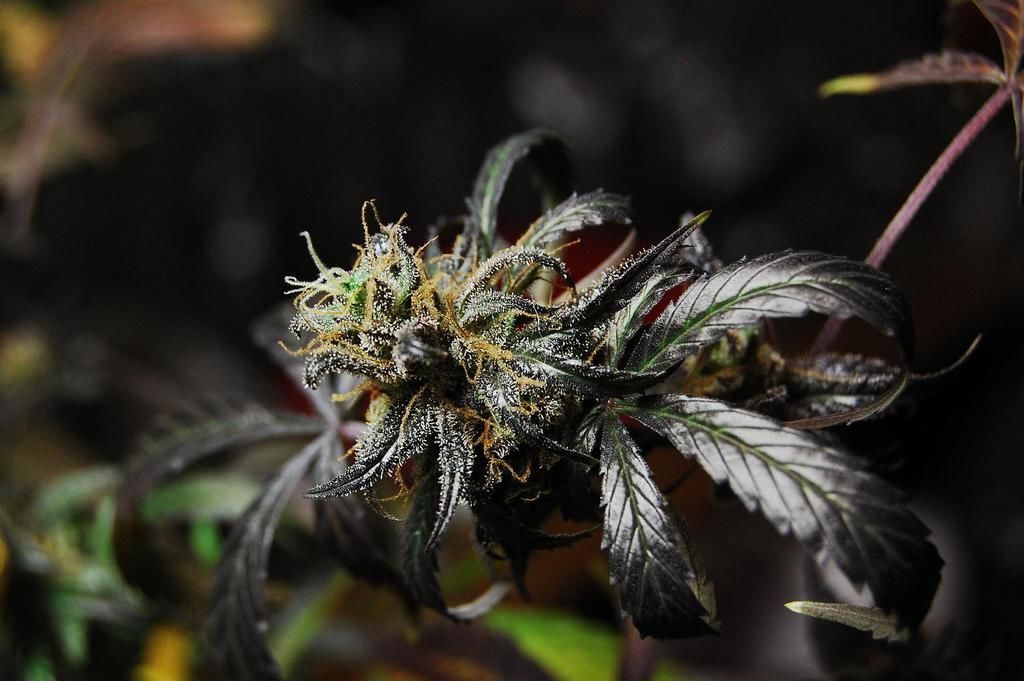 Vietnam Black
The only strain on this list that you won't find on this list is the old world classic, Vietnam Black, also commonly referred to as Vietnamese Black. 
A favorite of country-singing legend Willie Nelson, Vietnam Black is super rare and extremely hard to come across. It is a near-pure Sativa marijuana strain that delivers an intensely clear cerebral high. 
Vietnam black is perfect for daytime use and is going to be effective against a variety of conditions such as depression anxiety, and stress.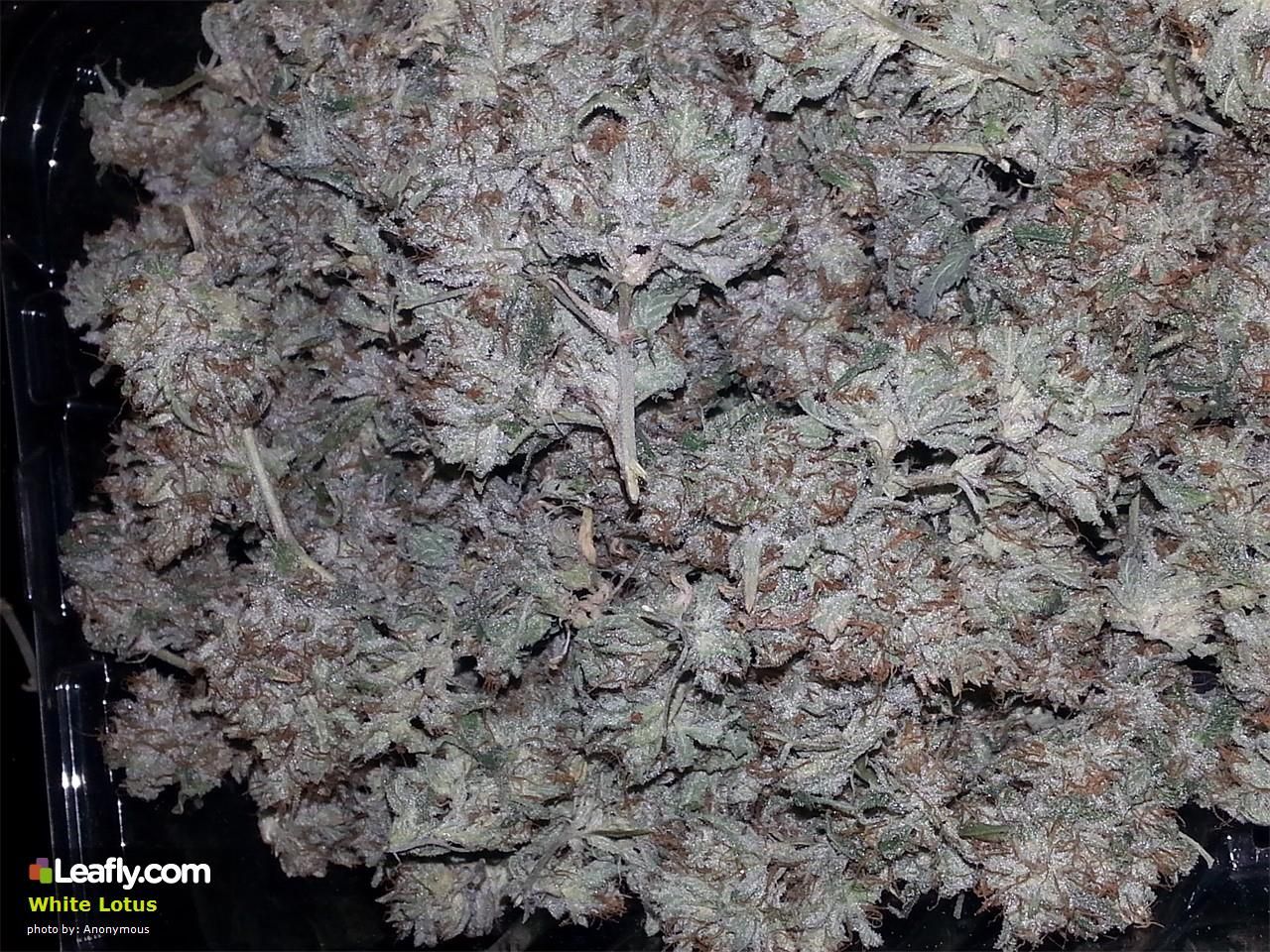 White Lotus
Organic grow god Bodhi, of Bodhi Seeds, hit the ball right out of the park and into orbit with his White Lotus strain. 
Bodhi crossed The White, a hybrid that's pretty similar to OG Kush, with his famous Snow Lotus to bring us this genetic marvel that is high in THC and a perfectly balanced hybrid. 
White Lotus emits aromas of lemon, rich earth, and floral notes, and the flavor is pretty similar. This is a perfect strain for relaxing at the end of the day as it gives you a happy high with a little couch-lock.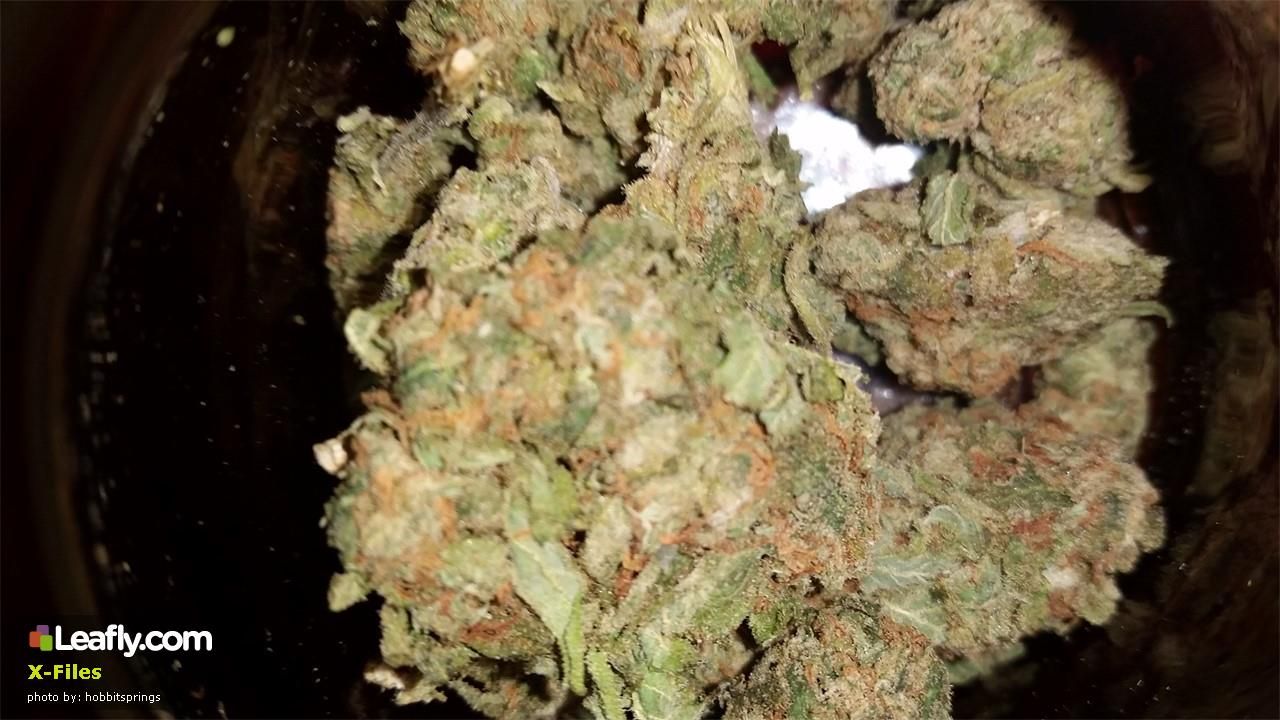 X-Files
Bred by Pheno-Type Seeds, this potent Sativa-dominant cross delivers an other-worldly high thanks to its Sour Diesel parentage. 
While this is a relatively unknown marijuana strain compared to the rest in this group, all of the reviews are very positive and indicate that the Sour Diesel cut used to make the cross was extremely dominant, as the bud exudes a similar gassy, citrus-rich flavor and aroma. 
The rest of the lineage is made up of lesser-known hybrids Purple Drank and Mask, which help to differentiate the X-Files strain from Sour Diesel. This is a great afternoon strain as it contains enough Indica to get your relax game on point.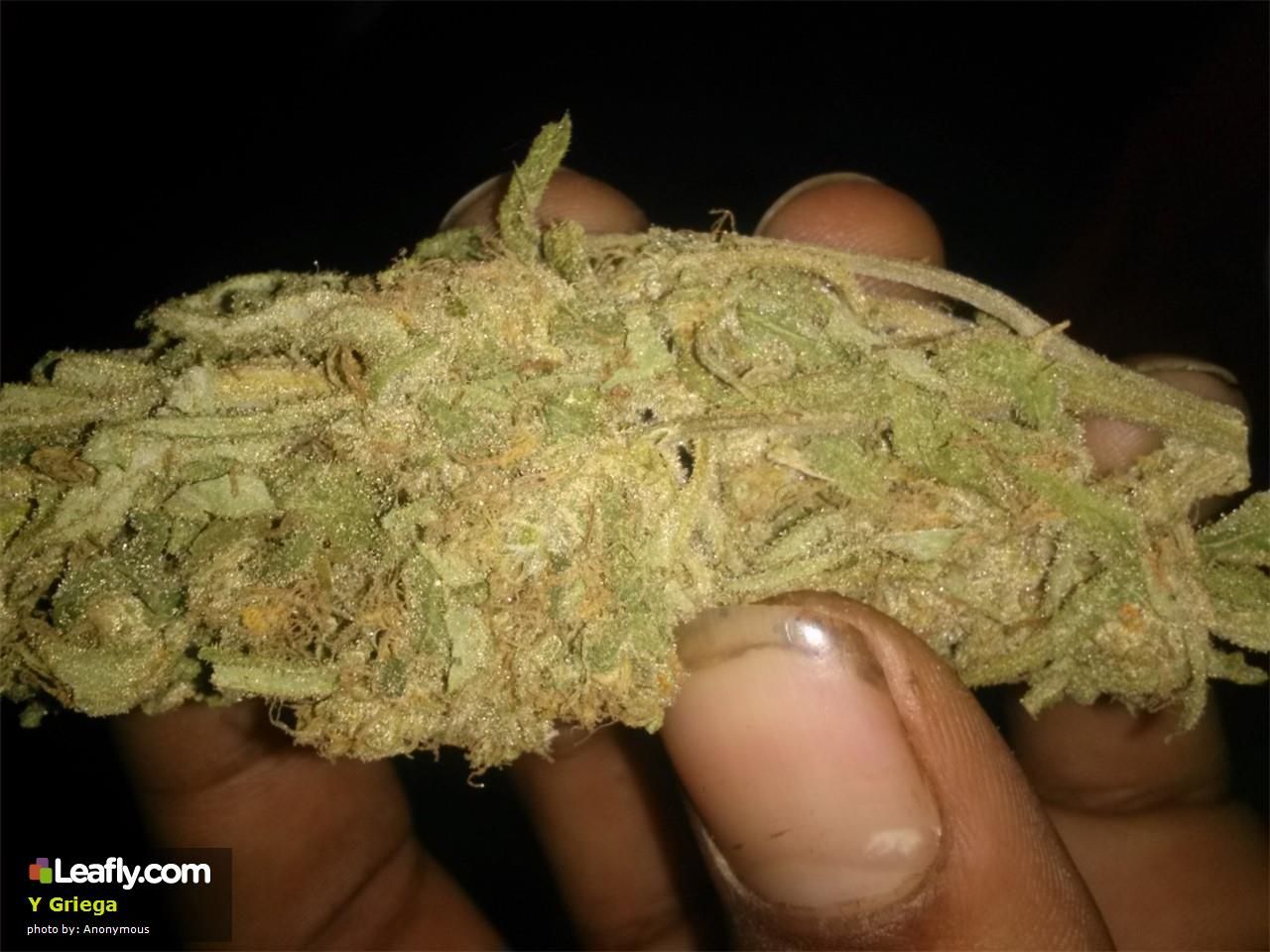 Y Griega
A cross of potent Sativa strains Amnesia Haze and Kali Mist, Y Griega is an 80/20 Sativa-dominant hybrid that has been shocking stoners for decades. 
Y Griega is a pretty unique strain as although it is made up mostly of Sativa genetics, it induces a Indica-like calm straight after the initical 'come-up.'
This plant yields great returns, but the 90-day flowering period means that growers are going to have to learn to be patient with her before they can reap their rewards. 
Y Griega can be used throughout the whole day as it is perfect for both working and relaxing, if you're lucky enough to find some, scoop it up in BULK!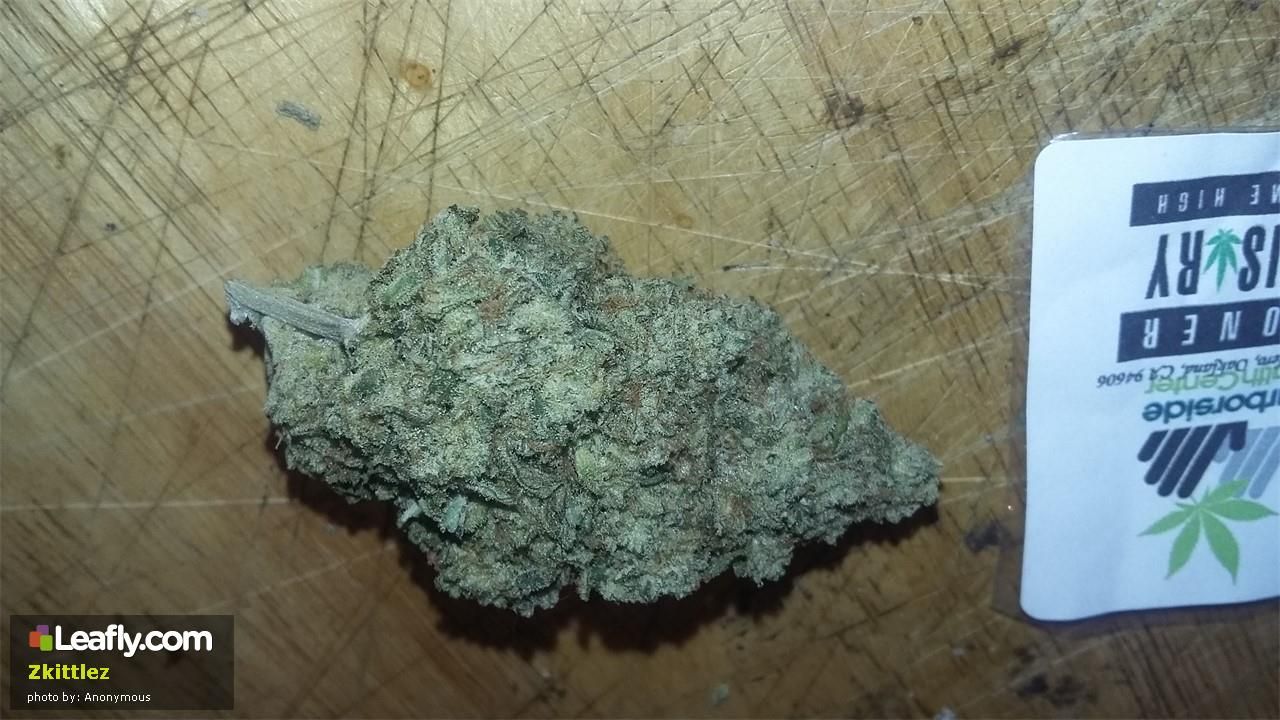 Zkittlez
The last strain on this Marijuana Strain A-Z is the most famous right now. Now that the Cookies phenomenon is almost over, Zkittlez has emerged as the go-to for almost everyone in the cannabis scene. 
A potent blend of Grape Ape and Grapefruit, Zkittlez is super fruity and delivers an uplifting and relaxing high, thanks to its Indica-leaning lineage. 
While this is an Indica-dominant strain, there is enough Sativa present owing to the Grapefruit parent that Zkittlez can really be used at any time of the day.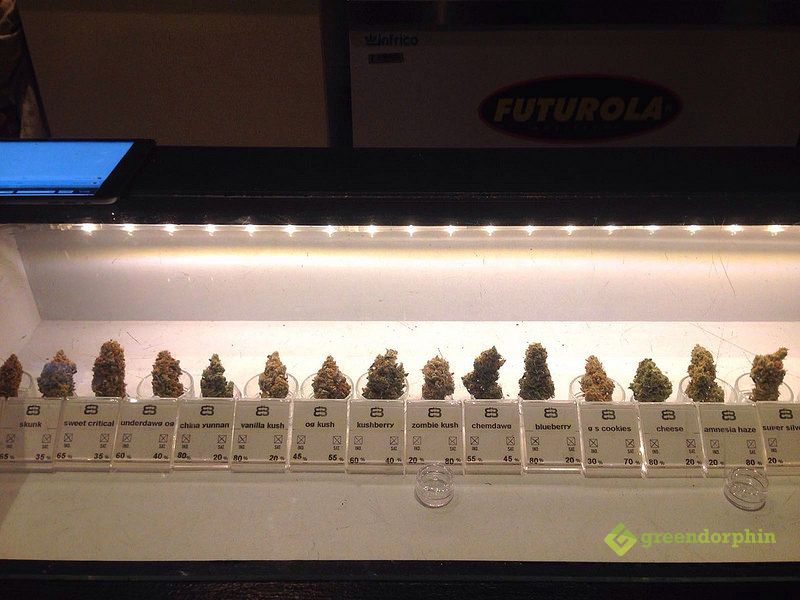 Have you guys had a chance to try out any of the strains on this list? If so, which one did you find to be the most enjoyable? 
Drop us a comment below and get the conversation started! 
Latest posts by Matt Buchanan
(see all)