President Donald Trump privately told his associates about his desire to execute every drug dealer in the United States, according to a report by Axios.
Axios' report, which they gathered from five sources, stated that President Trump talked about the subject and said that he greatly admired the drug policy of Singapore.
Currently, Singapore has a strict law where drug trafficking results in a mandatory death penalty. President Trump wants to do the same thing in the US and expressed that a softer approach to drug reform would never work.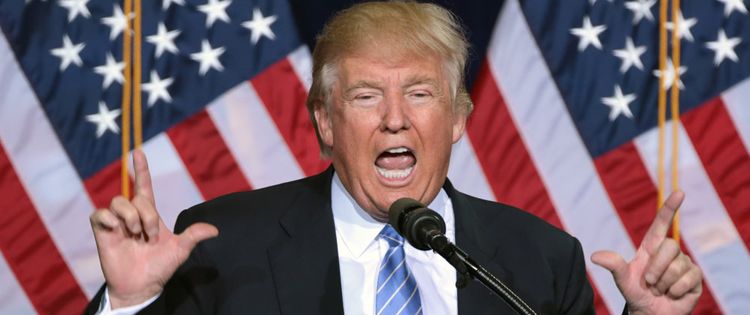 A senior official of the administration told Axios that Trump often quips about dispatching drug users and peddlers.
That official said that the US President would joke about how China and the Philippines are not having any drug problems because they just straight up killing drug dealers in those countries.
President Rodrigo Duterte from the Philippines has been called out by human-rights activities for his methods in handling the Philippine drug problem. He was criticized for starting a violent war on drugs which in turn resulted in thousands of extrajudicial deaths of suspected drug users and pushers.
Trump not only failed to comment on the killings when he and Duterte met in November but he praised Duterte for doing an "unbelievable job" on the drug problem in the Philippines.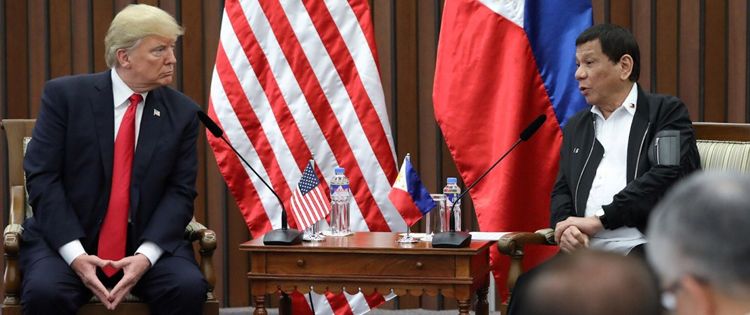 Trump admittedly acknowledged in a private gathering that passing a law that mandates for the execution of illegal substance dealers in the US would be difficult. But internal sources reported that he compared serial killers and drug peddlers and said he wanted to spread fear to these kinds of people in America.
The White House counselor, Kellyanne Conway, responded to the report saying the president was focusing on high-volume drug dealers.
"The president makes a distinction between those who are languishing in prison for low-level drug offenses and the kingpins hauling thousands of lethal doses of fentanyl into communities, that are responsible for many casualties in a single weekend." she was quoted saying by Axios.
Trump's views on marijuana, on the other hand, has been erratic and unpredictable. During the campaign season, then-presidential hopeful Trump showed a variation of faces on the topic of weed. In one stop, he said that he was 100 percent in favor of medical marijuana. But in another, he stated that he wasn't sure that the cannabis legalization should continue its progress.
Conservative political commentator, Sean Hannity also mentioned that Trump told him about his disapproval of the legalization of the substance.
On some occasions, the President said that the decision regarding marijuana was the states' responsibility. At the time when he still identified himself as a Democrat, he even said that the war on drugs is a joke and he'd like to see all drugs be decriminalized.
It is really hard to decipher what the President's view is on cannabis. He hasn't really spoken much about the topic since he took office. The matter didn't concern the President as much as the issue on immigration or when he's squabbling with TV hosts.
President Trump is known to have different opinions on all kinds of topics regularly. It is even implied that his last decisions on certain policies are still partial to the latest individual he has spoken to.
In connection with this, individuals who consume marijuana and the cannabis industry does not think much of the president's actions, rather, they are wary of the people who surround him.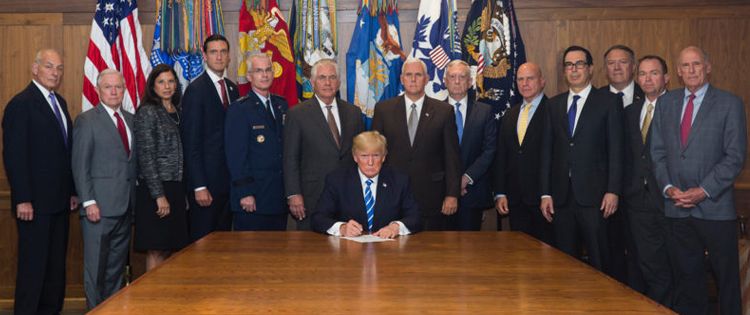 Jeff Sessions, the Attorney General of the administration, John Kelly, Trump's chief of staff, and Chris Christie, his head of the drug commission are only some of the men under the president who does not envision America with legal marijuana with their vocal criticisms against its legalization.
---
Share your views 
on this topic 
with our community in the comments section below.