Vaping cannabis oils is becoming a trend in the cannabis industry. Imagine, having your own portable vaporizer that gives you extreme flavors, provides high potency vaping and ultimate discretion.
According to Campus Safety Magazine, using marijuana concentrates through vape pens is an ideal way to take a hit anywhere you want and still remain discreet about it.
Once these oils are injected in the atomizer, its type and composition can never be determined other than by the person who's taking the hit. And this goes the same when vaporizing cannabis oils. The marijuana concentrate is made odorless and no longer resembles the typical leafy type. Thus, making vaping cannabis oils more difficult to detect.
Another reason why vaping cannabis oils is fast becoming the new trend, it provides medicinal solutions with minimal to zero psychoactive effects.
Let's take a closer look on how vaping cannabis oils provides a better vaping experience to its users.
What is Cannabis Oil?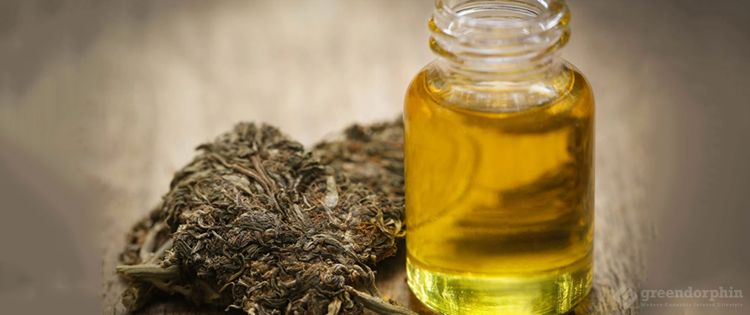 Cannabis oils are sticky, gum-like marijuana concentrates extracted from dried buds. It is made up of cannabinoids, such as phytocannabinoid tetrahydrocannabinol (THC) and Cannabidiol (CBD).
THC is the prime compound of cannabis that makes it a psychoactive drug. CBD, on the other hand, does not cause any feeling of being high. According to the British Journal of Clinical Pharmacology, CBD bears numerous medical properties.
The most effective way of manufacturing cannabis oils is by solvent extraction. Ground dried buds are mixed into the oil, completely dissolving the cannabis buds.
Dissolving the dried buds will take at least eight hours of heating at low fire. And then, the oil will be separated from the mixture, creating a marijuana concentrate.
Due to this type of refinement process to produce a marijuana concentrate, cannabis oils are considered more potent than any other forms of cannabis products. Which is another reason why vaporizing cannabis oils is growing in popularity.
The most widely- used type of cannabis oils is CBD-based. These types of marijuana concentrates contain very little THC and a significant amount of CBD.
As stated above, CBD is the non-psychotic component of marijuana concentrates and has numerous medical properties. Thus, a profuse number of people are using this for medicinal purposes.
Different Types of Cannabis Oils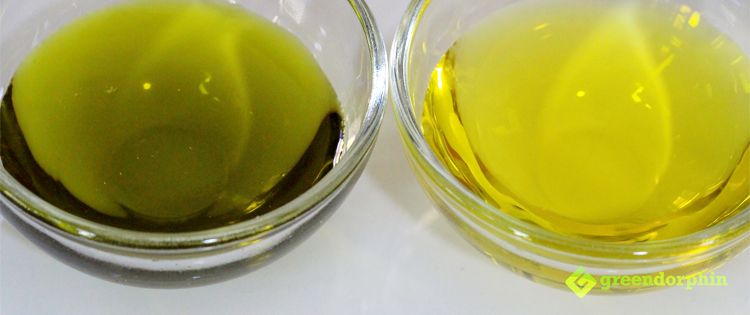 In today's market, different types of cannabis oils are being introduced for different applications.
First, the cannabis oil, a dark green oil used as a medicine.
Then, we have the hemp oil from hemp seeds, used in beauty and body care products.
The butane hash oil, also known as honey oil, used for medical purposes as well.
The CO2 oil, produced using CO2 extraction method, this is the purest oil in the market and also used when vaping cannabis oils.
Then we have the RSO or the Phoenix Tears, that can be consumed orally or used as a topical oil. It became famous in 2003 when it was used to treat skin cancer.
CBD oil, an anti-inflammatory, anti-cancer and anti-tumor cannabinoid.
And lastly, we have the tinctures, unlike the other oils that have sticky consistencies, these are marijuana concentrates placed under the tongue for medical purposes.
How to Vape Cannabis Oil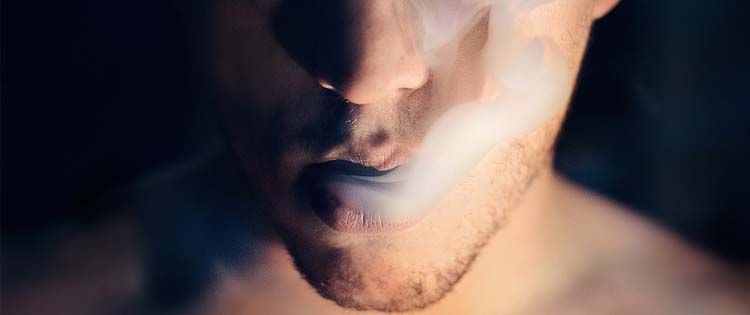 Vaporizing cannabis oils has become so popular, that numerous people would like to learn how they can set up their own cannabis vaping device.
Here's a step by step guide to help you start vaping cannabis oils:
First, select the best oil vaporizer that suits your personal preference. You can either source one from your local vape shop or find a trustworthy online vape store. Many oil vaporizers are actually clearomizers or cartomizers, which have both a heating coil and a cartridge.
Then assemble your vaporizer. You can create your own build based on the coil type if you prefer.
Fill up the tank or atomizer with your cannabis oil.
Heat up the oil by continually pressing the firing button. You can also set the temperature of your vaporizer, if this feature is available.
Once the vaporizer reached its ideal temperature, you'll notice that the vapor starts to chime out of your vaporizer. Then you can start vaping your cannabis oil.
What Vaporizers to Use for Oils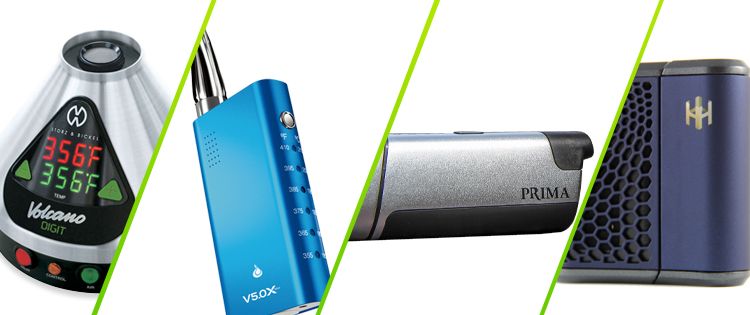 There are multiple types of vaporizers that you can use for vaping cannabis oils. Here are some of the popular devices used and their main features:
Vape Pens

. These battery-powered devices are great entry-level cannabis oil vaporizes. They usually work well with both, oils and waxes. Oils used in vape pens should be liquid enough and not thick to prevent any burnt oils and smoke.
Portable Vaporizers

. These devices can be considered as an upgrade for vape pens, still providing ultimate digression. They have more features and have more cannabis oil capacity.
Desktop Vaporizers

. These are the most versatile cannabis vaporizers and perfect for home use. They have multiple features that you can tweak to suit your personal vaping style. The downside, they are not discreet and portable due to their larger size.
Flavour
Many people vaping cannabis these days prefer to use cannabis oils. While vaporizing cannabis flowers (dry herbs) gives you a wide range of flavors depending on the strains of your preference, cannabis oils, on the other hand, provide more intense flavor.
Potency
For pain relief, cannabis oils are also recommended. They are more potent than any other types of cannabis products. CBD oils have medicinal uses without any psychoactive effects.

And lastly, if you prefer portable vaporizers, cannabis oils are the way to go, as most portable vaporizers are made for oils as well.
What to Consider Before Vaping Cannabis Oil
Using cannabis oils for vaping is safe. However, there are possible effects and points to consider before you start vaping cannabis oils.
Cannabis oils may disorient users. It can cause users decrease in ability to learn and think.

It can also cause fatigue and drowsiness if mixed with other medications.

Use of cannabis oils is also strongly discouraged on pregnant women, as it may cause birth defects in children.

And it is important that cannabis oils are purchased from reputable companies to ensure high quality.
---
Medicinal Huff and Puff  
Overall, vaping cannabis oils are ideal for people who use it for medicinal purposes without psychoactive effects given by dry herbs and waxes. It is also perfect for cannabis vapers who want to have a high potent vaping experience. And this is for vapers who prefer more intense flavor when vaping cannabis products.
---
Have you tried vaping cannabis oils?
Share your experience in the comments below!