In this latest episode of Greendorphin World News, Arik is reporting from Uruguay and interviewed Alejandra Pintos Lucas from Cannabis Collective. Just like Juan Vaz, who Arik spoke to in Episode #6, Alejandra also spoke about the importance of the cannabis culture in Uruguay, where adult-use cannabis sales begun legally across the country from July this year.
Alejandra is one of the 3000 or so registered growers, although she said there were many others who don't register with government organisation.

Uruguay allows its citizens to grow up to 6 plants and cannabis clubs to grow up to 99 plants.
Home growing has been a controversial part of the cannabis reform process with most medical cannabis regimes ruling it out completely.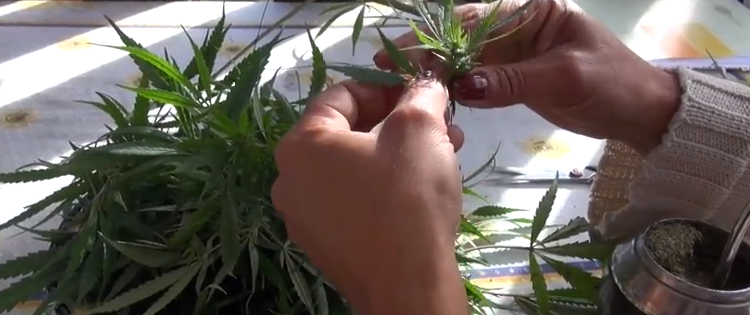 In Germany for example, patients who were allowed to grow their crops at home before the official legalization, ended up losing this right after the introduction of a medical cannabis regime that ruled out home grow.
Beside home growing, Arik spoke to Alejandra about President Mujica as well as her activism and how she is spreading the word about cannabis.

Watch Arik's video below:
---
Has cannabis made an impact in your life? Connect with us know in the comments below.