In this second episode of Cannabis World News, Arik has traveled to Argentina to document the 19th Argentine Global Marijuana March in Buenos Aires earlier this year.
The vibrant South American capital city, Buenos Aires put on a cannabis march that not only sent a clear message to Argentine law makers but also set an example for other countries around the world to follow.
Organisers reported crowds of 150,000 people in Buenos Aires alone, and Arik was on the ground to snap an interview with activist organizer Matias Faray.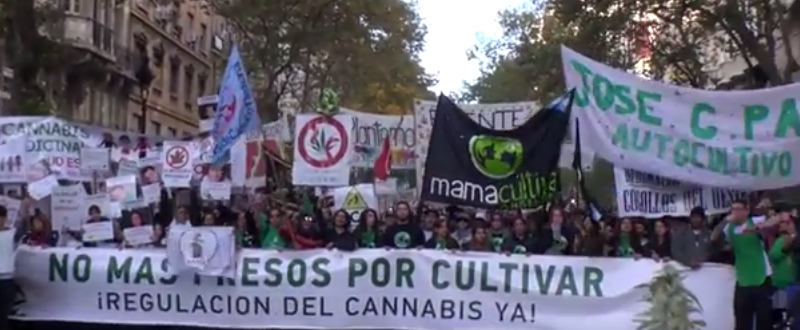 The protesters started at the Plaza de Mayo and marched to the Congress with a spectacular display of support for cannabis.
This year, medical cannabis associations, such as the Mama Cultiva Argentina and their supporters also joined the march and Matias believed it gave the event a new theme as medical patients really need to have prompt access to medication.
Arik has documented the ocean of peaceful protesters making their way to the Congress singing and protesting against cannabis prohibition, requesting the end of prohibition.
This event is not only significant for Argentina and South America but to the entire world. Cannabis rallies drawing a 100,000+ crowd clearly demonstrates that the unjust stigma built up by 80 years of prohibition is finally coming down and people have had enough. They are not only supporting the cause from behind their computers but these days they are getting out and making their voices heard in never before seen numbers.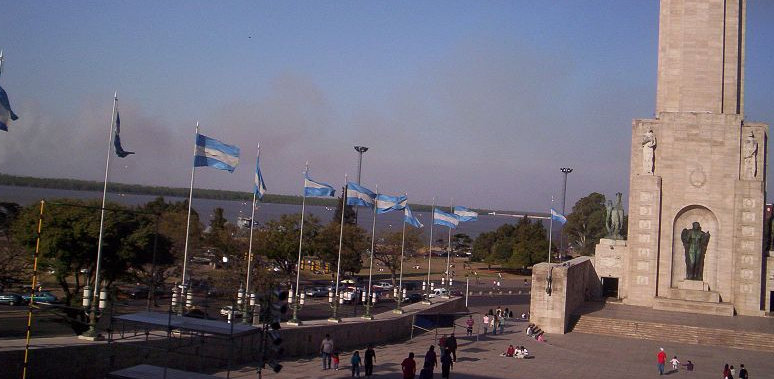 Argentinians might be getting impatient as neighbouring  Uruguay has become the first nation in the world to legalize cannabis entirely and even start selling it through pharmacies about a month ago.     
Even though Uruguay is under pressure from the US at the moment, they are determined to stick to their policy and fight for cannabis. This must have empowered the Argentinians, and want this sensible approach themselves.

Chile is also easing up on its prohibition, so South America has been a source of progress in terms of cannabis reform.
Watch the video below to have a sense of how big this rally in Buenos Aires was and get excited for what is coming for cannabis in the coming years.
---
Share your views with our community in the comments below.
Latest posts by Krisztian
(see all)