Australia's draconian medical cannabis laws are on the way out and common sense is finally starting to prevail. Some of the key figures leading this change were on full display at last nights MCRA (Medical Cannabis Research Australia) symposium for health professionals.
Major Aussie cities Darwin, Brisbane, Sydney, Canberra, Hobart, Melbourne, Adelaide, and Perth all played host to the MCRA's re-education seminars over the two-week span.

The expert panel of pharmacists, general practitioners, research scientists and patient advocates presented a superbly balanced argument to the hundred-strong audience of medical professionals and afflicted patients.
Although there was a huge amount of information to be shared, the main goal of the evening shone clear; for the system to work, health professionals have to be the ones to take a stand and educate themselves about medicinal cannabis.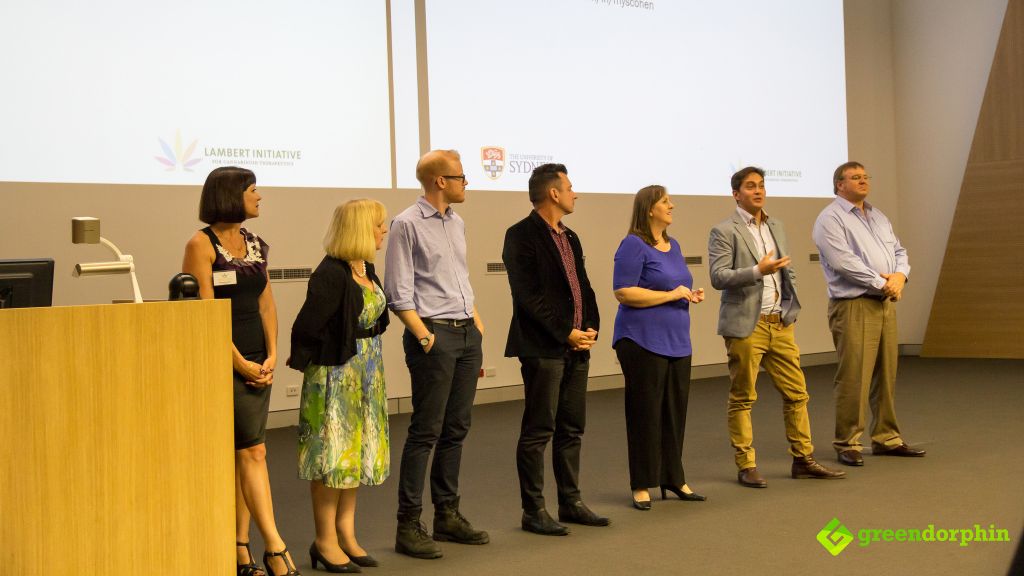 Last night's after-work seminar was organized by pharmacist Paul Mavor and his wife, medical scientist Sharlene Mavor, the founders of the MRCA. The event delved into the current state of legal cannabis in Australia and highlighted the dire situation many patients and their families are currently forced to live in.
The event consisted of a 20-minute presentation from each of the members of the panel, followed by audience question time which brought about some really fantastic discussions that were beneficial to both the patients and health professionals in the audience.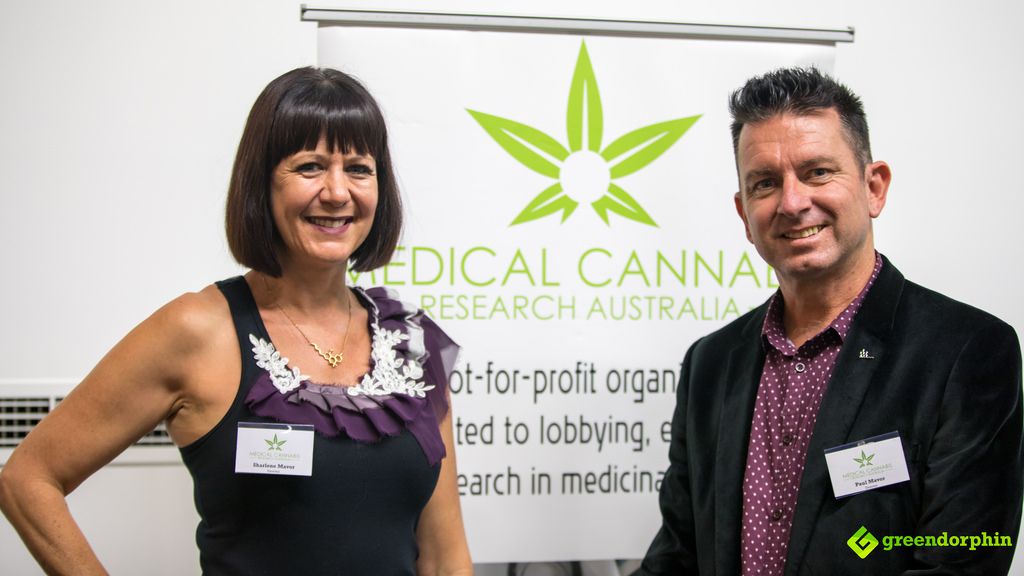 Sharlene Mavor started the night off with an analysis of the work she and husband Paul have been doing with the MCRA. Paul then presented a really balanced argument on the current state of Australia's medicinal cannabis market and offered great insight into what this means for his role as a pharmacist.
Paul Mavor is notably one of Australia's leading pharmacists in this field and made history as the first Aussie pharmacist to import and prescribe medicinal cannabis to patients.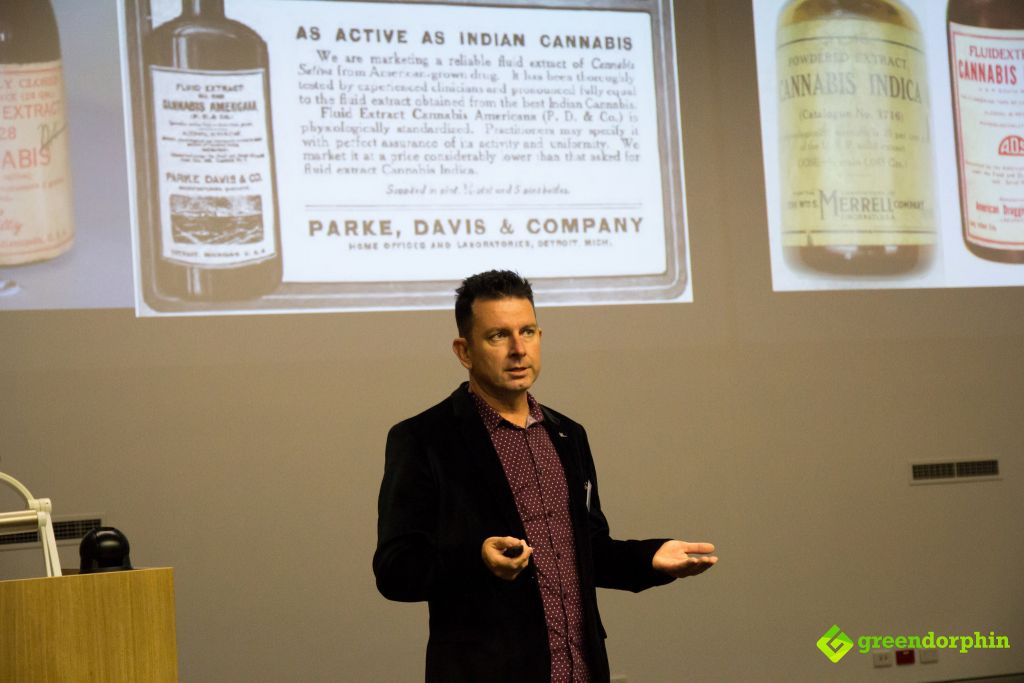 Next was Dr John Teh; he's a QLD health advisor that specializes in integrative medicine and remedial healing. He's made some fantastic progress in the field of natural healing and is a believer in using whole plant natural extracts to combat the onset and progression of various ailments.
Dr Teh is an active medical cannabis advocate that's devised a number of treatment plans for patients that involves integrating cannabis and other natural remedies such as turmeric into one's treatment plan.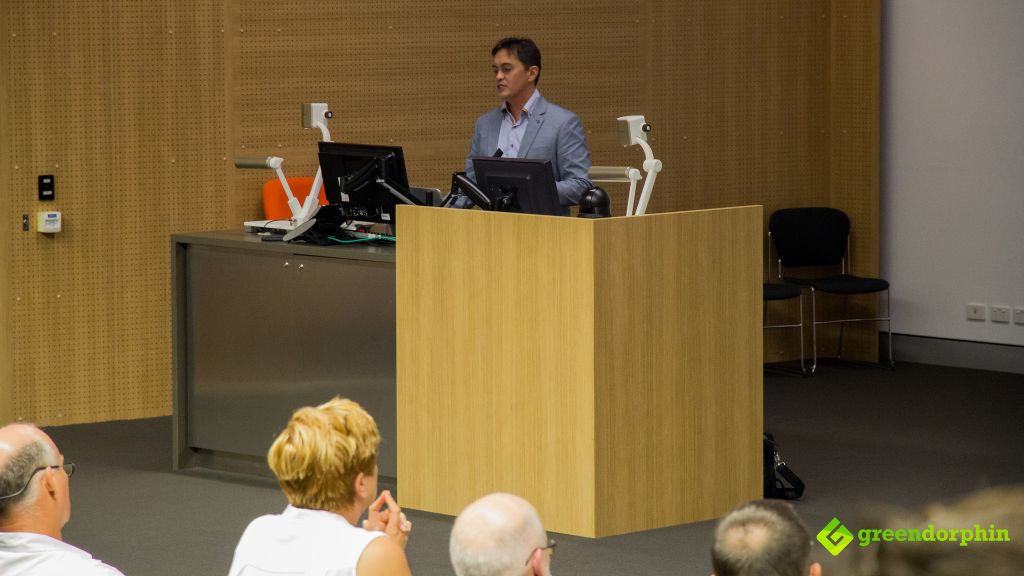 Biologist and avid cannabis researcher, Brian White, is the Chief Research Scientist at life science company, Botanical Technologies. Brian has done some fantastic work in the field of PTSD and has conducted studies that are fully indicative of cannabis' success in helping to combat the effects of the neurological disorder.
White's presentation provided insight into his work with patients and research institutes to develop treatment plans to combat various afflictions, as well as outlining his company's role in the current domestic market.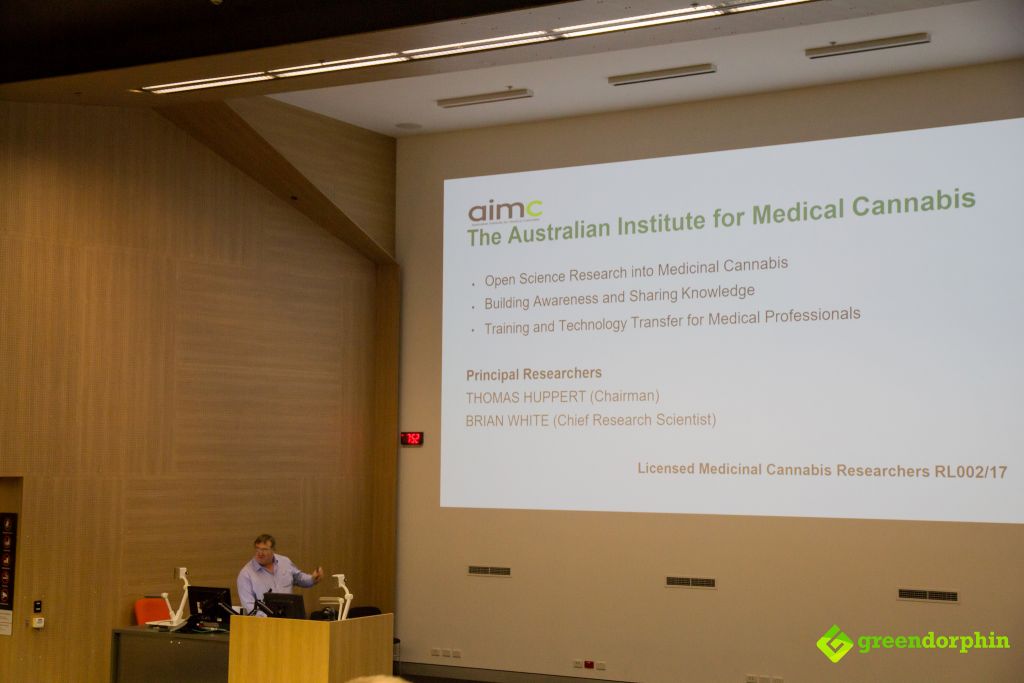 The ever-affable Dr Teresa Towpik, my dear friend and author of Introduction to Medicinal Cannabis, provided a balanced argument as to why general practitioners such as herself need to be given the right to prescribe cannabis directly to patients as the first line of treatment, without a specialist referral.
Her stance that GP's are 'specialists in life' bears great truth, and under Australia's current access and referral scheme, she is finding it near impossible to provide patients with the medical assistance they need.

Cameron Scadding is an expert in supply chain integrity and has utilized his background as a forensic chemist to put together a fantastic supply chain model for the medicinal cannabis industry both here in Australia and globally.
His company, Source Certain International, is currently working with domestic cannabis organization AusCann to try and develop a turn-key solution for the supply of cannabis products.
The goal of this project is to ensure the strictest safety standards and quality testing are being undertaken when importing or exporting products.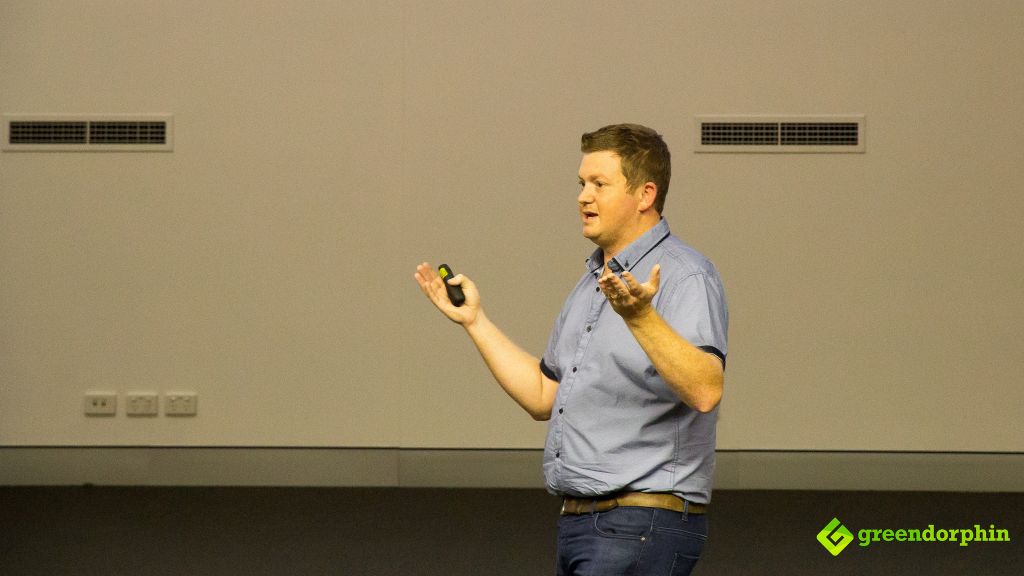 One of the more emotional presentations came from medicinal cannabis advocate Lanai Carter; whose son Lindsay Carter is using medicinal cannabis to heal and alleviate the spasmodic symptoms of his brain tumor.
Lindsay was one of Australia's first legal cannabis patients and is currently experiencing terrible seizures due to the lack of proper medicine here in Australia. Lanai outlined the progress in Lindsay's battle against his tumor and talked about what forms of treatment he has been receiving overseas throughout the past few years.
If you're looking to help out with Lindsay's treatment and medical bills, you can donate funds to https://www.gofundme.com/thethinginhishead.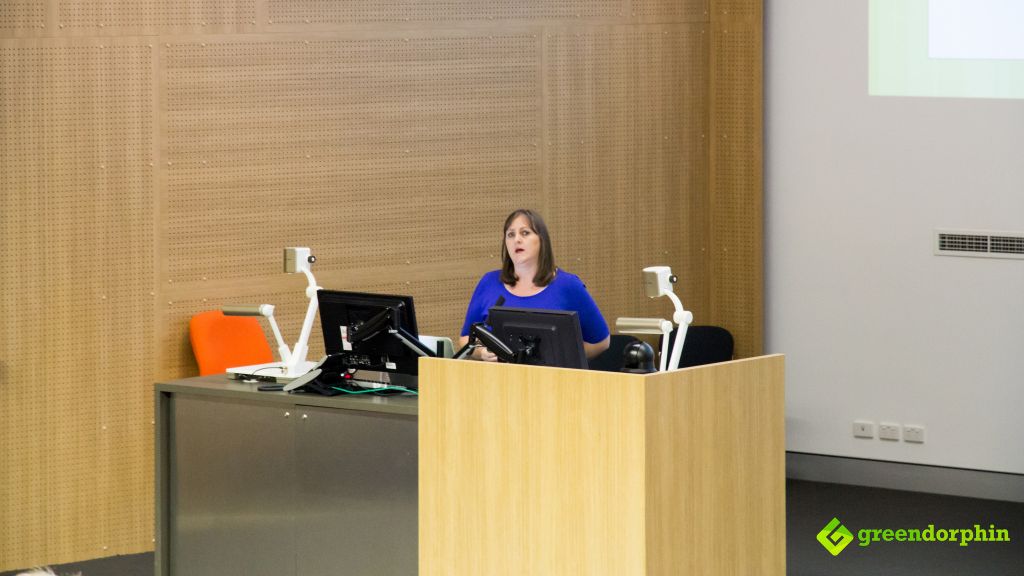 Lastly was Rhys Cohen, medical cannabis wunderkind and Senior Project Officer at Syndey University's Lambert initiative for Cannabinoid Therapeutics.
Despite his lack of a medical background, Cohen is arguably one of Australia's leading voices in the fight to bring patients medicinal cannabis and has published a white paper on the future of the domestic industry.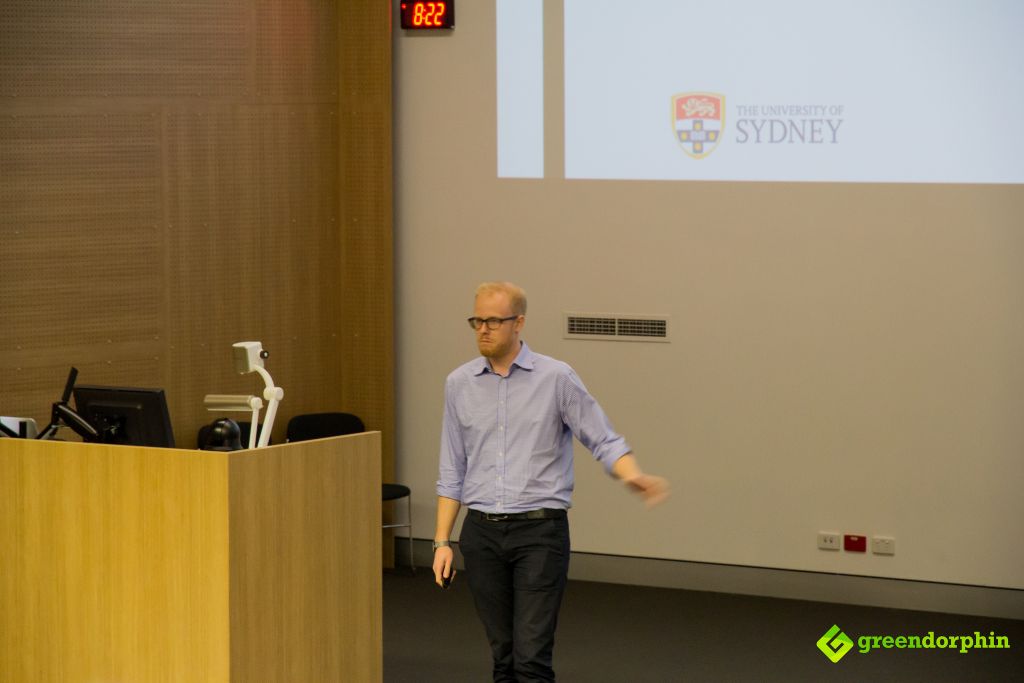 His team at the Lambert Initiative are doing some really fantastic work in the field of childhood epilepsy, and are conducting trials on the effectiveness of using medicinal cannabis as a treatment option for Dravet's Syndrome and spasmodic/myoclonic seizures.
This expert panel of individuals are collectively doing some amazing work in the field of medicinal cannabis, and are working tirelessly in an attempt to re-educate the medical community about the benefits of this lifesaving plant.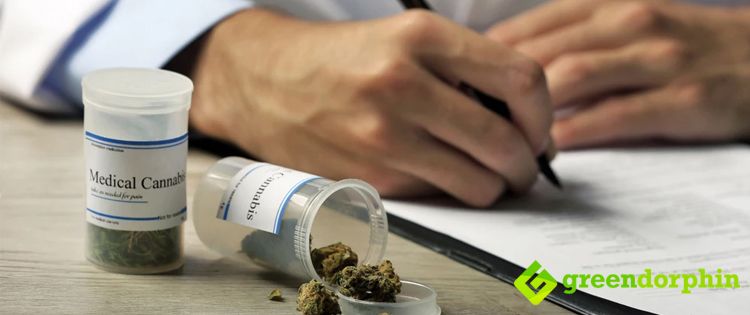 If you're a health professional, patient or are simply interested in finding out more about the MCRA, check out our video of the Brisbane event below!
Latest posts by Matt Buchanan
(see all)