You've been using CBD for years. You know it's benefits and how it works for you. It's completely transformed your life and health.
If this describes you, you're likely a CBD advocate and want others to experience the same healing benefits that have changed your life for the better.
This is just one reason why CBD products make great gifts for friends and family. Some people are hesitant to try CBD because they're still convinced it's a "drug". Others don't know where or how to get it or even what their options are when it comes to shopping for CBD products.
If you're considering buying CBD products for a friend or family member, this guide is for you! Here we'll cover which products make the best gifts and a few reasons why CBD is a great choice.
Reasons to Give a CBD Gift
Gift giving is never easy. We all have that person who is impossible to shop for. But when it comes to CBD, the choice is easy. Here are just a few reasons why CBD products make great gifts for anyone in your family or friend circle.
It's Holistic
Do you have a loved one who loves all things natural? Do they prefer alternative medicine and healing methods?
CBD is a holistic, natural way of treating a long list of ailments. Without psychoactive effects, CBD has minimal side effects and is mild enough for almost anyone to safely use.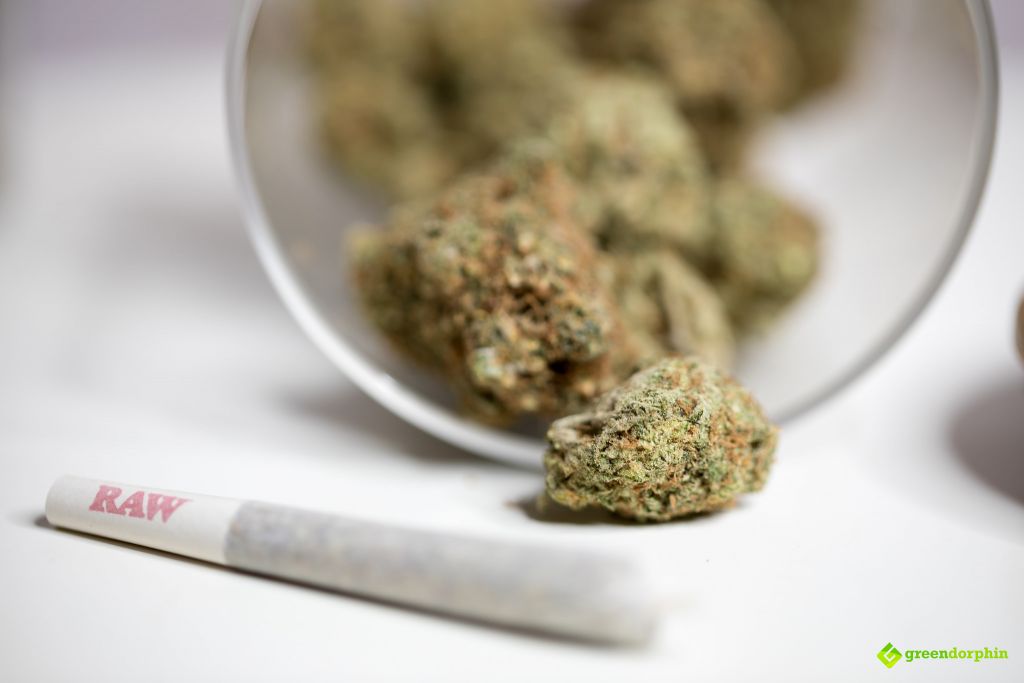 It's Available in a Wide Range of Products
Some people shy away from using CBD because they think you have to roll it up and smoke it. While some people do prefer this technique, there are so many products available that you'll no doubt find one that suits your loved one best.
Gummies and other edibles are perfect for the foodie in your life. They can easily ingest these delicious products without even a hint of CBD taste but all the benefits.
Topical creams are another popular choice, especially for treating inflammation and joint pain. CBD is also available in tea and other beverages that make it easy and convenient to ingest.
CBD Gifts are Easy to Find
CBD-infused products are virtually everywhere from shopping malls to online stores and markets. You can easily find and legally purchase a wide range of products both online and in person.
This gives you the opportunity to ask questions, handle and test the products, and choose the perfect CBD gift for everyone on your list.
CBD Gifts Improve Quality of Life
For many people, CBD is the answer to an improved quality of life. Whether they suffer from chronic pain, anxiety, or insomnia, giving CBD products is about giving the gift of a better lifestyle.
Some people don't know half the benefits of CBD and this is your opportunity to educate them. As with any supplement or alternative form of medicine, the individual's health history plays a factor.
The CBD gift recipient should consult a doctor or learn more about CBD medicine before changing their current treatment plan.
CBD Gift Ideas
Now that you know a few reasons why CBD products make great gifts, here are some ideas to get you started on your shopping journey.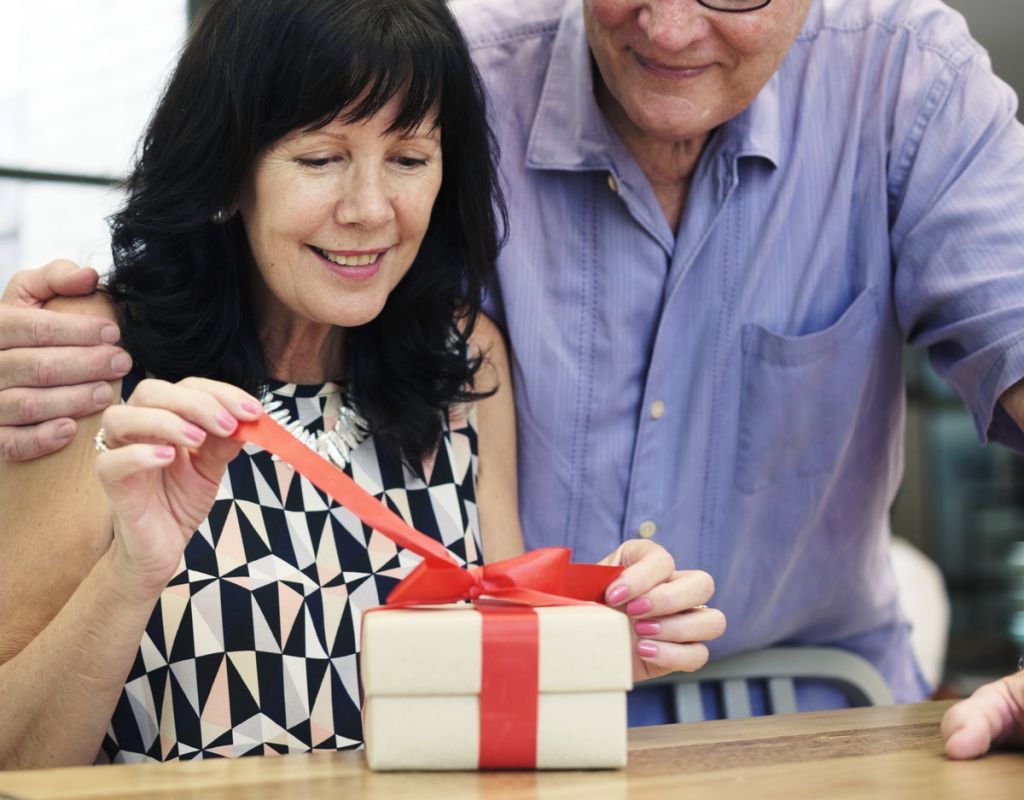 CBD Cocktails
That's right, you can combine two amazing, relaxing gifts into one. A cocktail kit that includes CBD-infused mixers is a great gift for a holiday, birthday, or anniversary. This is the perfect present for the party animal in your life.
The best part is, many mixtures are made using organic ingredients and fresh juices. Every sip offers calming, soothing effects, and an instant mood boost. Available in flavors that range from mango and grapefruit to mint, you'll find something to please everyone's pallet.
Body Balm Gift Set
The perfect CBD gift for anyone who enjoys skincare or suffers from inflammation or muscle aches. Body balm not only hydrates the skin and locks in moisture but with CBD as the main ingredient, the recipient will experience less pain and muscle soreness.
Create a complete gift set by adding CBD lip balm and bath salts.
Massage Oil
CBD massage oil is the perfect gift for your partner, spouse, or loved one. The only thing more relaxing than a massage is a CBD-infused massage.
The oils not only smell great but penetrate into your skin for added benefits like reducing stress, easing sore muscles, and helping you sleep better. Some CBD massage oils also treat mild skin conditions or irritations by reducing redness and inflammation.
CBD Gummies
Everyone loves to indulge in a little candy sometimes, so why not give the gift of CBD gummies which offer health benefits while doubling as a sweet treat?
CBD gummies come in countless shapes, sizes, and flavors. Check the milligrams and dosage to see just how concentrated the CBD is.
Makeup
It was only a matter of time before the cosmetic and beauty industry jumped on the bandwagon of CBD benefits.
CBD has been used in topical creams, lotions, oils, and skincare products for some time but now makeup has joined the ranks. Mascara, lip gloss, and foundation are just a few of the CBD-infused products you can get.
CBD products are easily absorbed by the skin and interact with cannabis receptors on the surface.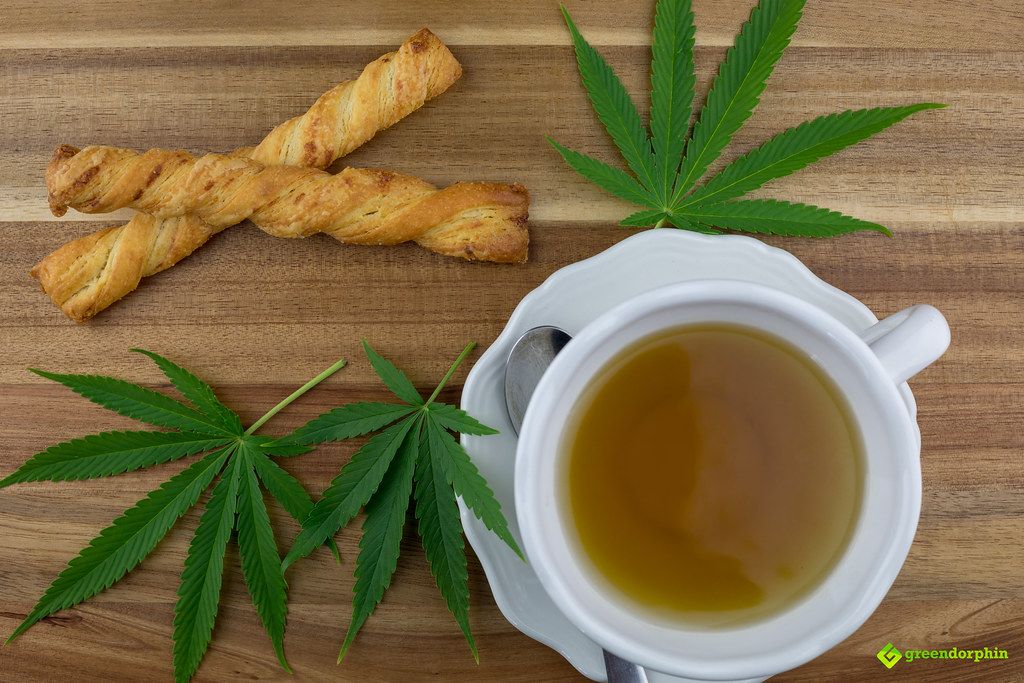 CBD Tea
For the tea-drinker in your life, why not gift them an herbal CBD tea gift set? You'd be surprised by how delicious CBD-infused tea is and the wide variety of flavors available.
Because CBD is derived from the cannabis plant, the leaves are easily ground down and used to create delicious, healing tea. Tea in itself is relaxing and soothing.
Combine this warm treat with CBD and you have a recipe for the perfect gift. Lemon, cinnamon, and chamomile are some of the most popular flavors.
CBD Gifts Are More Than Just a Present
How many times have you opened a gift, tossed it aside, and never given it a second look? We're all guilty of this. To avoid giving your loved one a present they'll never use again or value, consider giving a CBD gift that offers healing benefits, too.
Consider the person you're buying for and what types of products they like. Certain people love skincare products and makeup while others might enjoy CBD gummies in fun shapes or soothing tea.
Regardless of who you're shopping for, you're sure to find a CBD product that fits their needs and personality.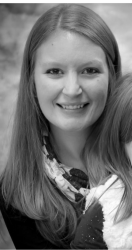 Latest posts by Kim Taylor
(see all)