Looking to save money and load up your own disposable vape pen or dab cartridges? This quick review on iFocus's new pre-loadable dab pen sheds some light on the awesome new trend of dabbing and vaping concentrates!
Nowadays you can pick up a disposable vape pen or pre-loaded cartridge from almost any dispensary, but there's a sense of freedom that stems from being able to fill your own cartridges. 
If you're looking to get started with DIY dab cartridges you can check out our quick-start guide to DIY distillate here.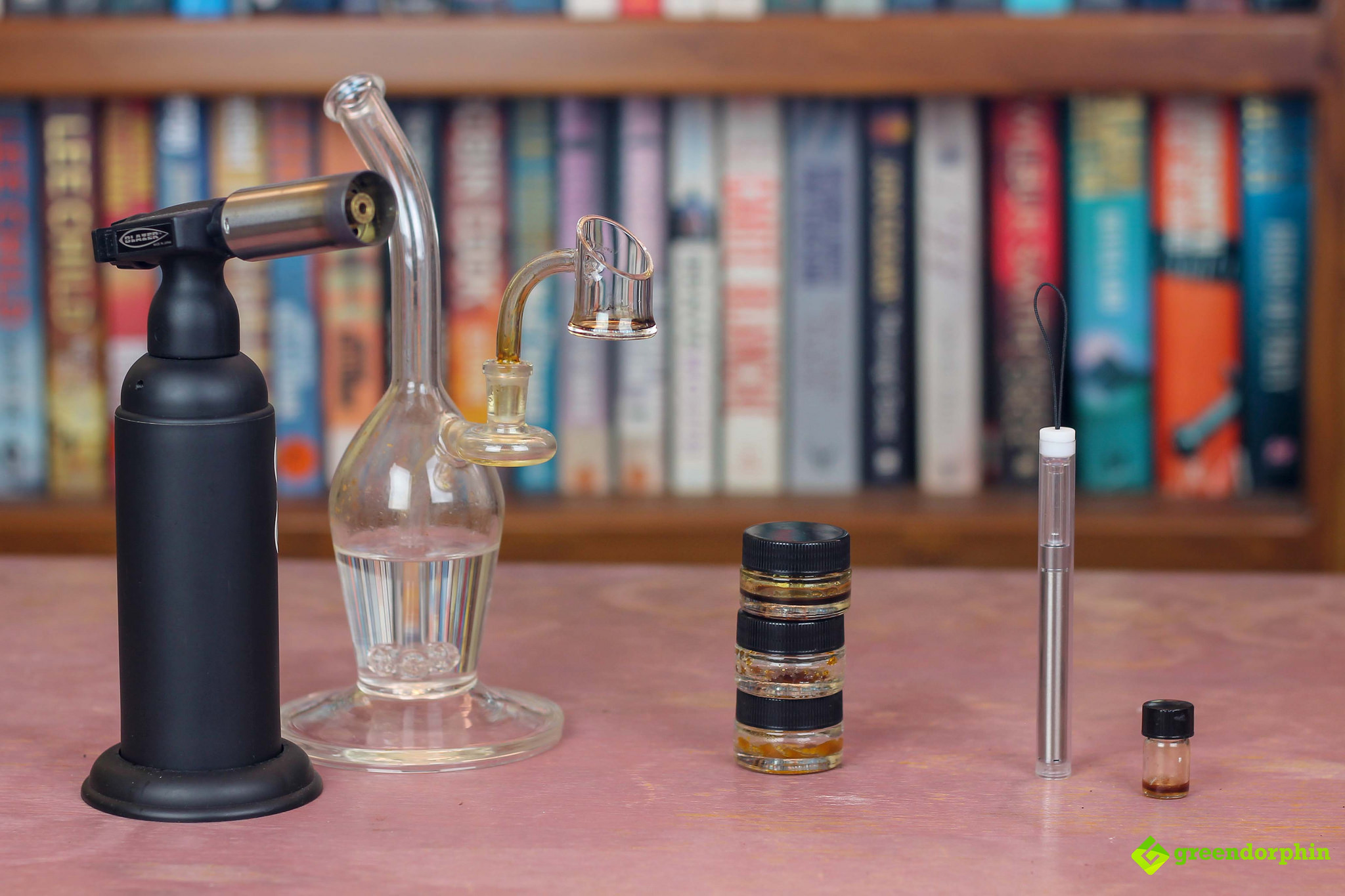 With this auto-draw disposable vape pen from iFocus, the guys behind the awesome FocusVape portable vape, you can get your on-the-go dab game on point and stop wasting your money on cartridges!
Dabbing at home from glass is, of course, the preferred method for most concentrate connoisseurs. That being said new dabbing tech like the eRig and disposable vape pen are just so darn discreet and portable.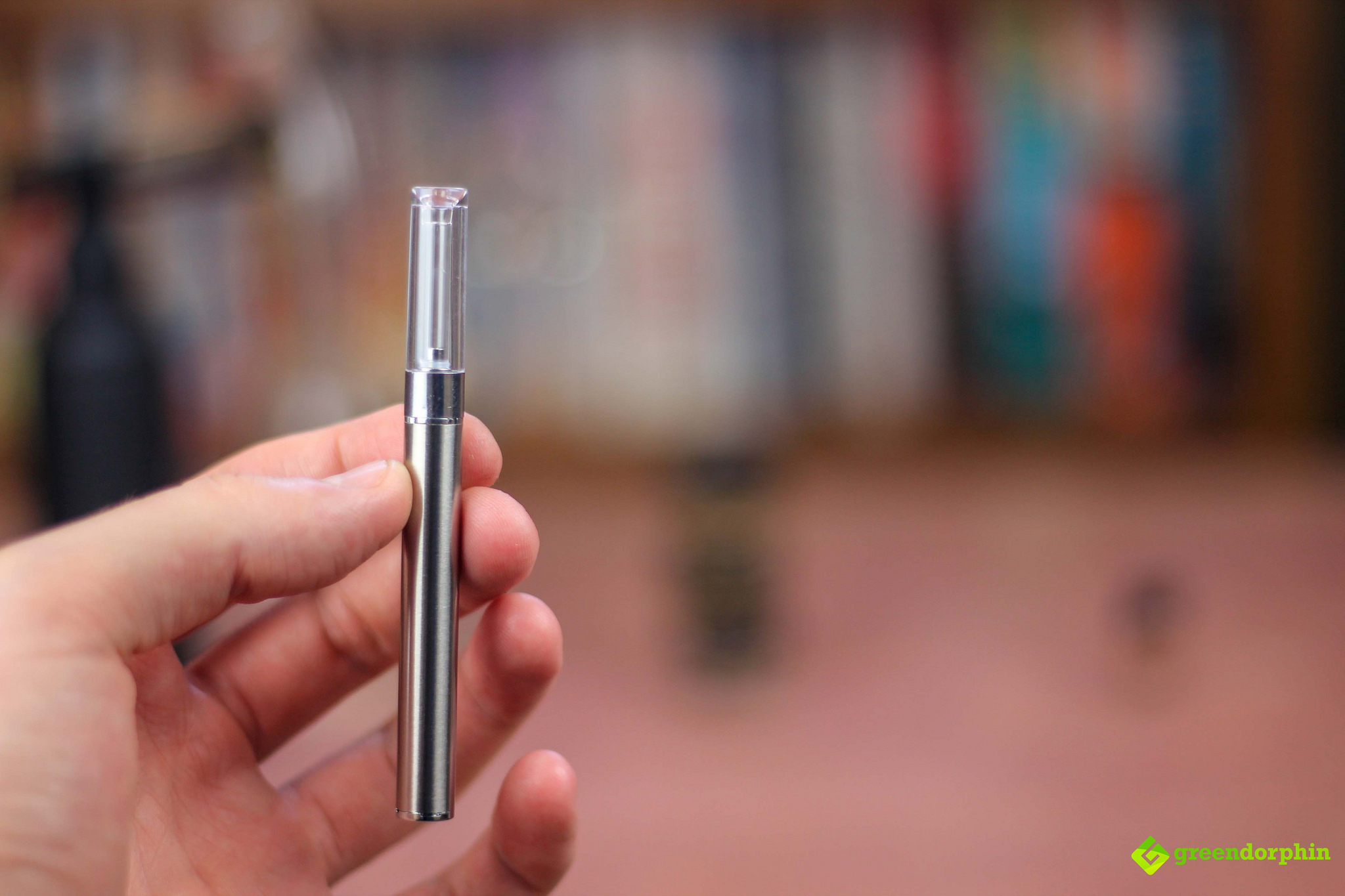 This iFocus disposable vape pen is as simple as it gets. It is puff-powered, meaning that you can have it rolling around your pocket or bag and won't have to worry about it engaging and perhaps bubbling over.
The battery is unfortunately a single-use battery, but you can easily get up to six full tanks of liquid or distillate before you have to throw it away. 
If you're a heavy concentrate user and are looking for a dab pen to get you through your daily routine then this is perhaps not the pen for you, but for weed lovers looking for a quick hit on the go, this iFocus pen is perfect.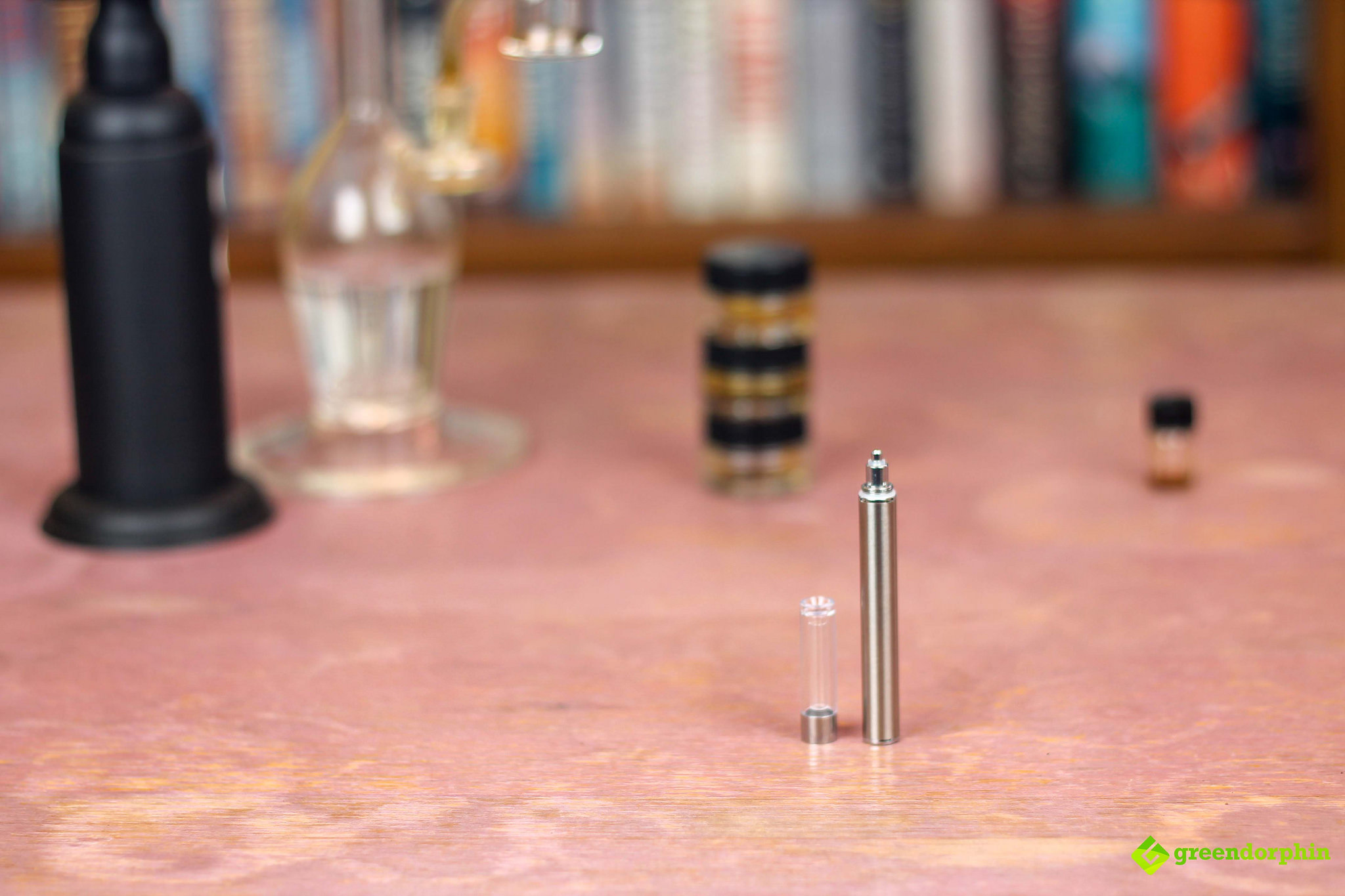 Unscrewing the tank from the battery reveals the tiny atomizer within that helps to vaporize the concentrate or liquid within. 
It is very easy to fill the pen up, you simply have to make sure that the tank is connected to the base properly otherwise you could be looking at liquid dripping out all over your hands.
If you are planning on filling your vape pen up with some distillate, you should prepare a tiny micropipette for filling and wear gloves, as the liquid can get quite sticky.
In the image above I have some New York Diesel wax that I mixed in with some leftover Blueberry Kush distillate and extracted terpenes which made for a fruity mix with an interesting consistency.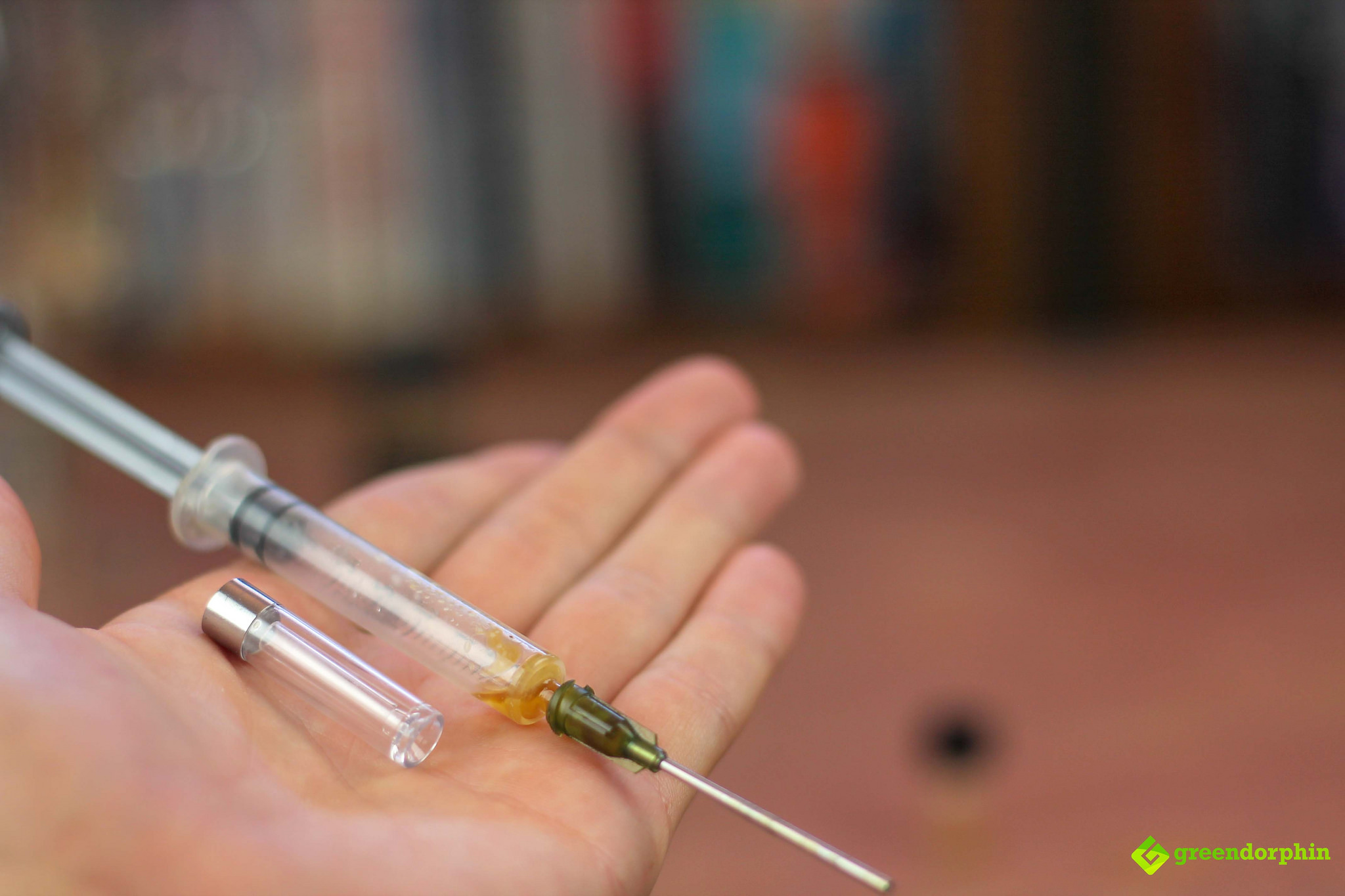 This concentrate blend was very terpene-rich, making it the perfect pairing for this pure-tasting pen with it's immaculately clean glass tank. 
You can fit roughly 0.5 milliliters of liquid into this tank which is surprisingly economic in terms of its consumption.  
To fill the cartridge is relatively simple owing that you have the proper tools. Simply hold the glass mouthpiece open-side up and slowly drip your liquid in between the glass walls of the tank.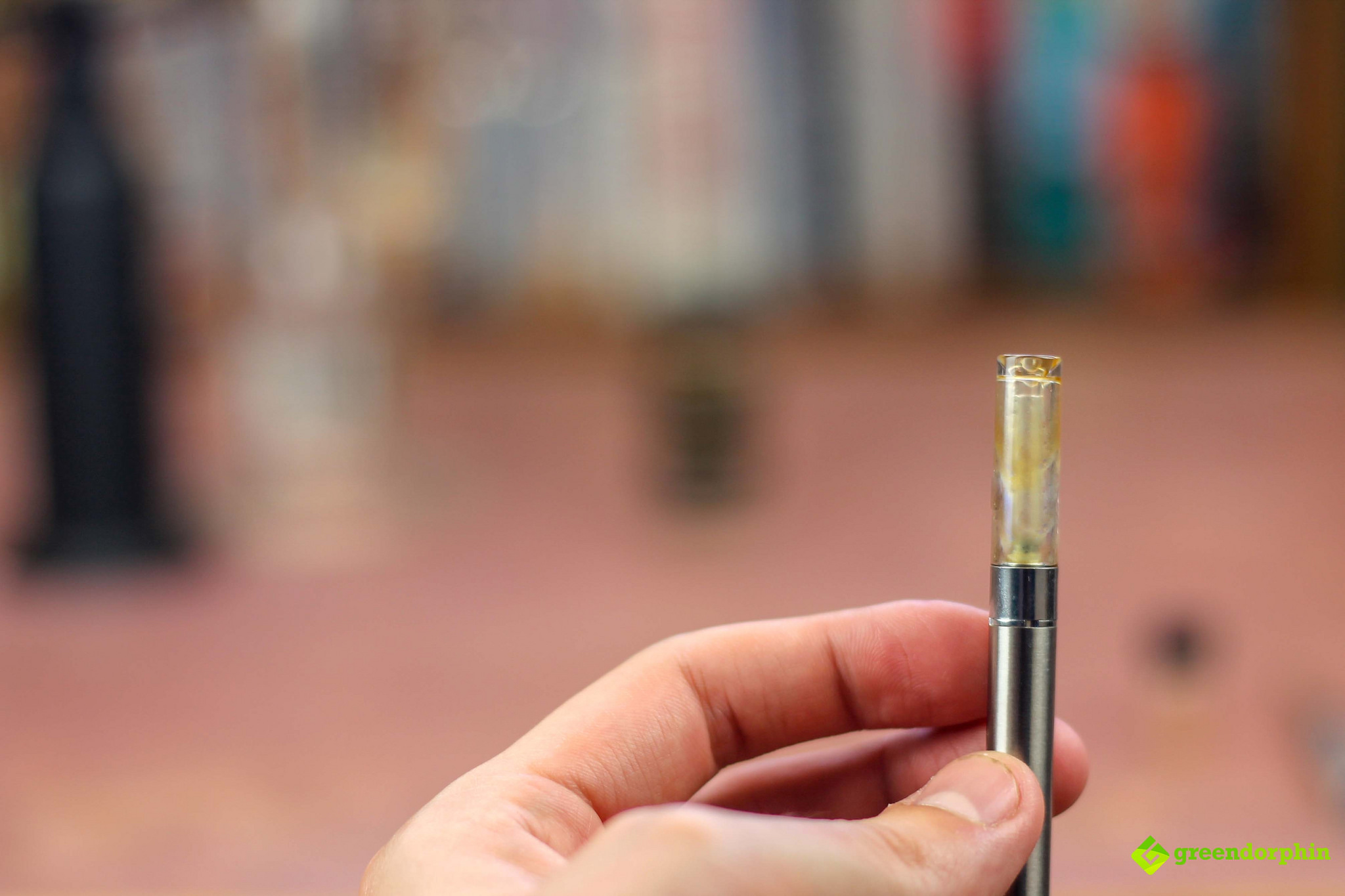 Once filled, you'll be able to see the contents of your tank and judge how many hits you can take before having to refill.
The liquid that I made was extremely viscous thanks to the melting properties of the extracted terpenes, making the tank a breeze to fill. 
If you are dealing with concentrates that are a little less viscous, try applying some heat to your concentrate storage jar before trying to fill the tank.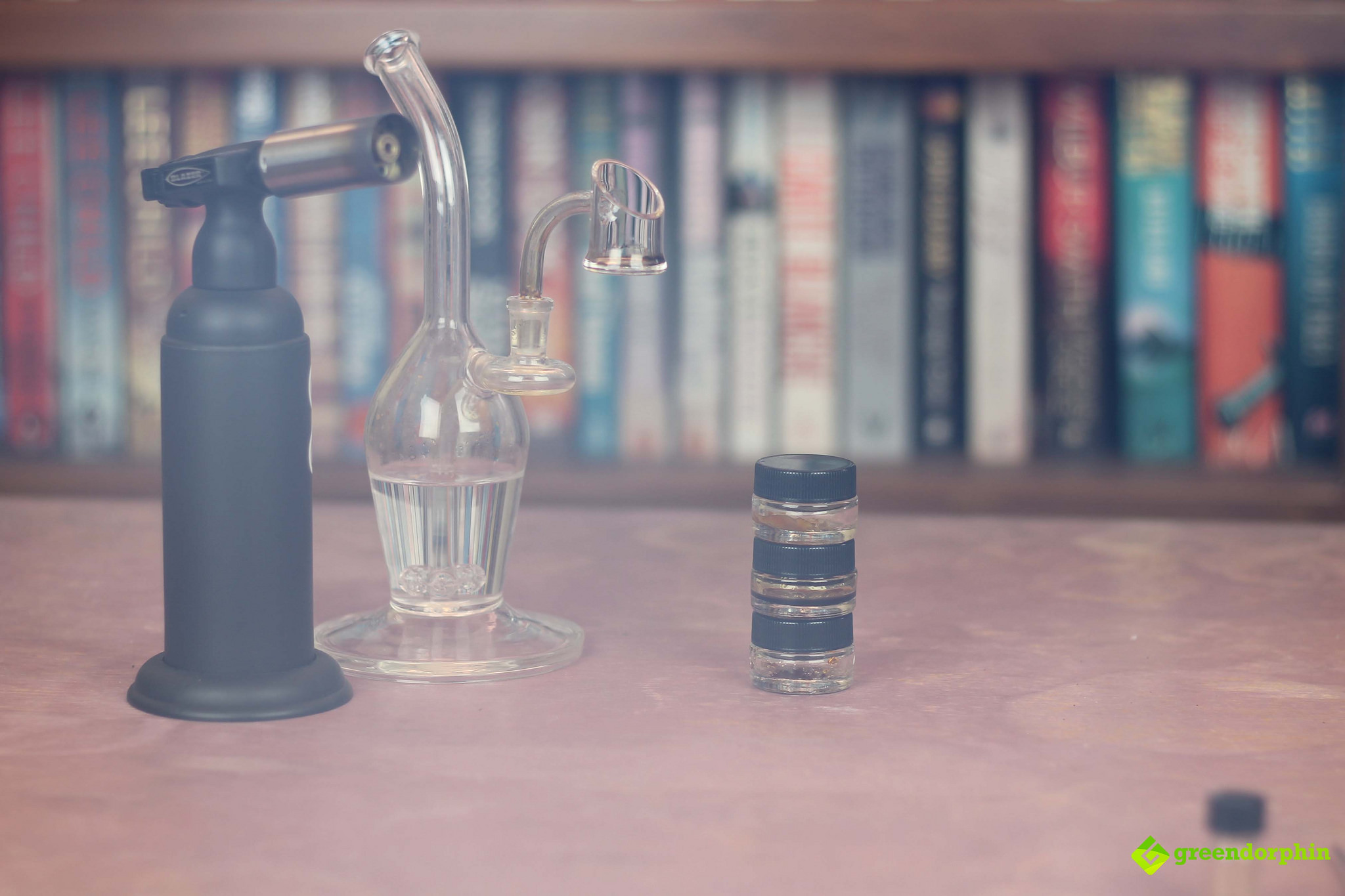 Check out the cloud!
In terms of flavor and density of the vapor, this iFocus disposable vape pen hits it right out of the park. The glass tank and mouthpiece makes a phenomenal difference!
The auto-draw function is super easy to get your head around and the size of the pen makes it the perfect companion for a day of on-the-go dabbing. 
Looking to pick up your own dab pen and make the switch from smoking to vaping? Check out 5 reasons why you should start vaping right here.