It's 11 pm, you've just gotten on from some eshay-looking bloke driving a Toyota Supra in the back of a Maccas carpark. All the tobacconists are shut so you get home and have to choose between the old Gatorade saxophone or a damp packet of Tally-Ho's that's stuck together.
Stop. You're doing weed wrong, bro.
Australia's premier weed subscription box is here to help you say Tally No to shitty bleached papers, and tell that Orchy bong to jog on too!
Subscription crates and monthly subscription boxes are a relatively new concept that operates in the same way a general magazine subscription would.
The Green Box is Australia's premier weed subscription box for cannabis-related products that are delivered monthly to your door. In this post, we break down the August box so that you guys can see firsthand how cool this concept is.
Sold already? Head over to The Green Box Australia site and chuck in our coupon Greendorphin5 to take $5 off your first purchase over $50!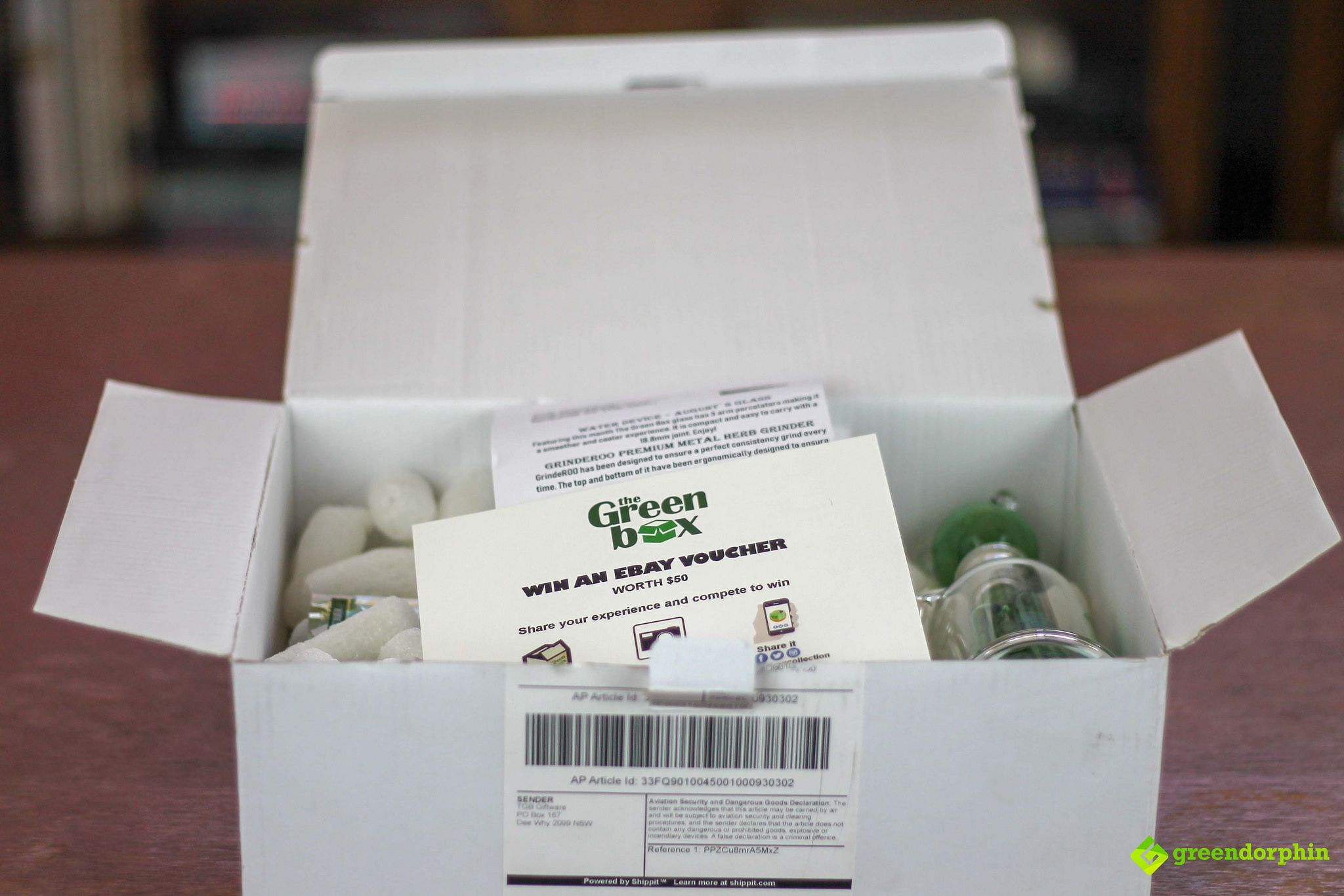 What's awesome about the Green Box Australia is that they offer three separate weed subscription boxes that range between $10 and $60, meaning that there is something for every class of stoner.
For my first order, I went with the Master Kush Crate, which is the high-end weed subscription box, and said to feature "you 5-7 of our best of the best products for those solo choof sessions or group green outs."
The other subscription packages that are available are The Bush Box, which has up to five basic smoking accessories, and the OG Kush Box, which comes equipped with 5-7 mid-range items for the moderate user.
Now let's take a look inside shall we?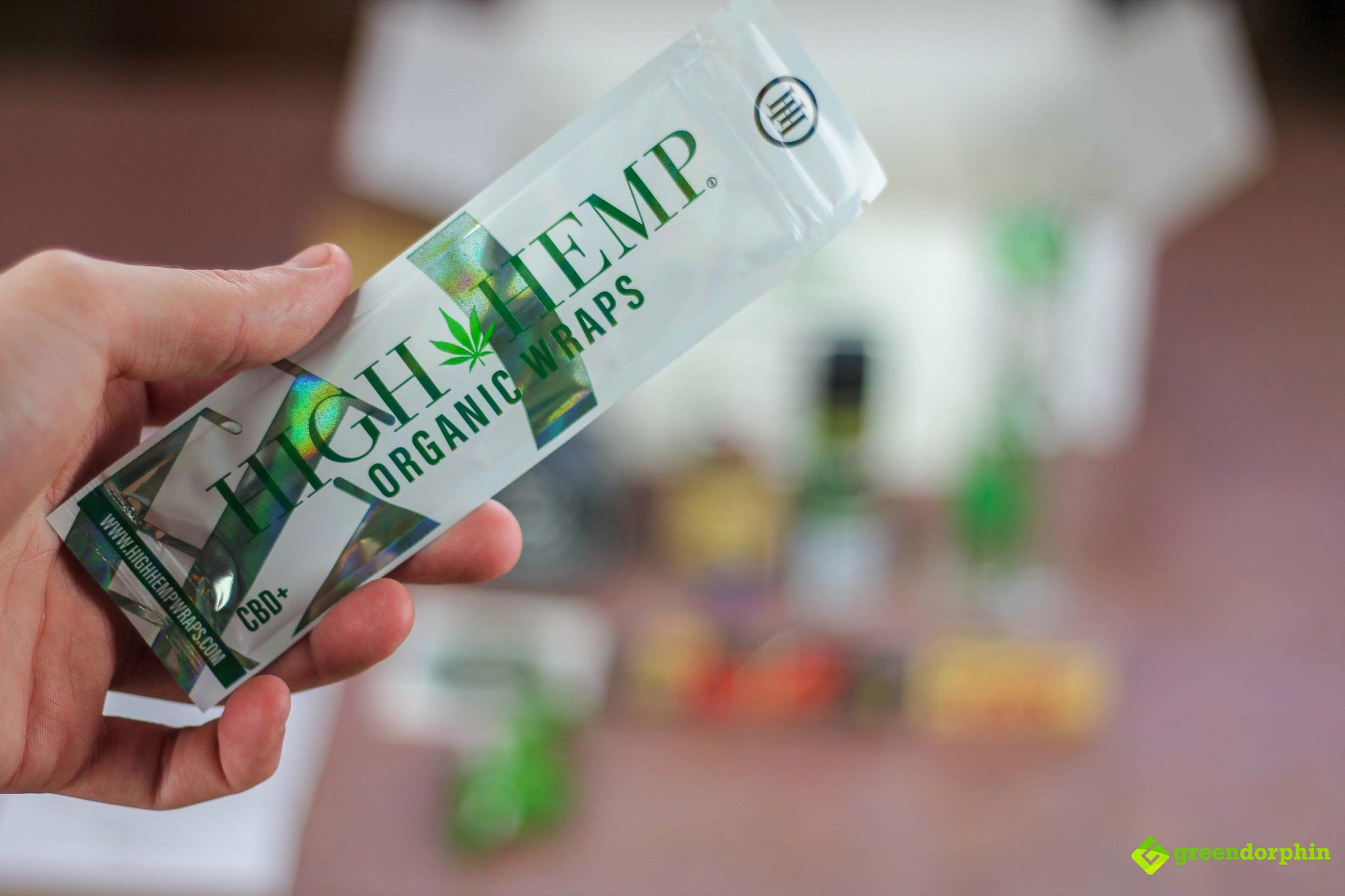 High Hemp Organic Wraps – CBD+
Right off the bat the box is showing its worth. For anyone that's ever smoked a blunt, you'll know the satisfaction evoked from twisting up a wrap and sharing it with friends.
It can also be a nice way to solo sesh after a big day. These CBD+ High Hemp Organic Wraps are the healthier alternative to traditional tobacco blunt wraps and besides from being a certified organic product, the GMO-free hemp burns super slowly and delivers smooth hits.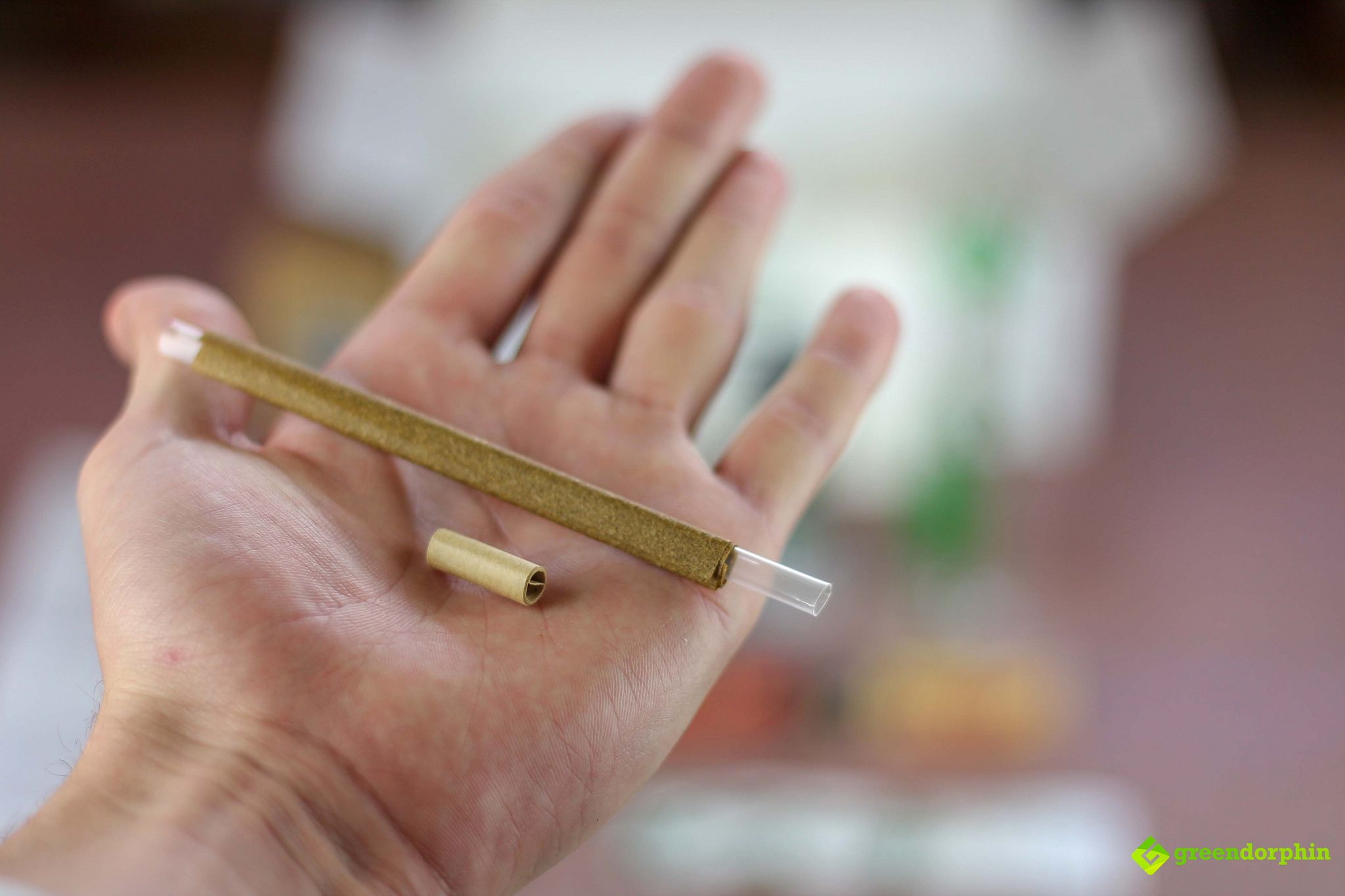 I've always been big on smoking L's. When living in Europe, Swishers were always my go to. The slow burn, the imperfect consistency of the tobacco wrap, that musky flavour….heaven.
Now while I still smoke Backwoods every now and again, lately I'm finding myself way more inclined to smoke these Hemp Wraps as they don't affect the flavour anywhere near as much and are way easier to stick together.
These wraps come with pre-rolled hemp fibre tips, but I prefer to use a piece of broken up bud in the mouth-end of the wrap so I can toke it til the end. WARNING – this can get pretty sticky if your chunk is too small.
To roll a CBD+ Hemp Wrap blunt, crush up your herb to a semi-fine consistency. You don't want it to be powder, but you can't be rolling lumpy L's so use a grinder!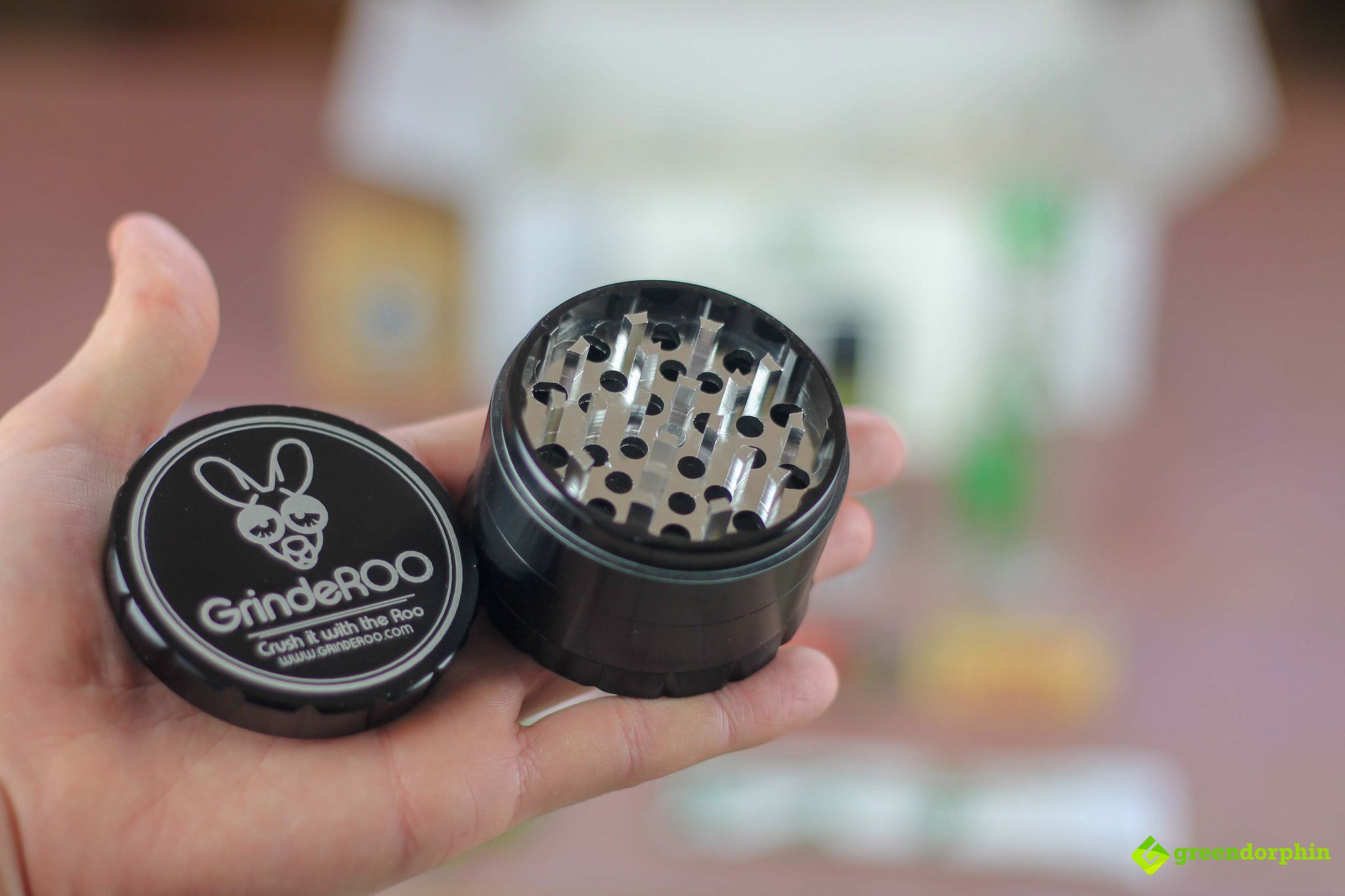 GrindeROO Premium 4-Piece Herb Grinder
Did somebody say grinder? Your muzz game is about to be on point with thank to the help of this bud-crushing extraordinaire!
The GrindeROO 4-Piece Premium Herb Grinder is constructed from stainless steel and zinc-alloy and is precision-built to deliver a perfect grind every time.
Whether you're breaking down your herb to use in a vape, a bowl, or a joint, the GrindeROO's perfectly consistent grinding style delivers a chop that's not too fine, not too lumpy, just…. perfect.
If you're in the market for a premium herb grinder that doesn't churn your prized buds into dust, throw away that KMart muzz and crush it with the Roo!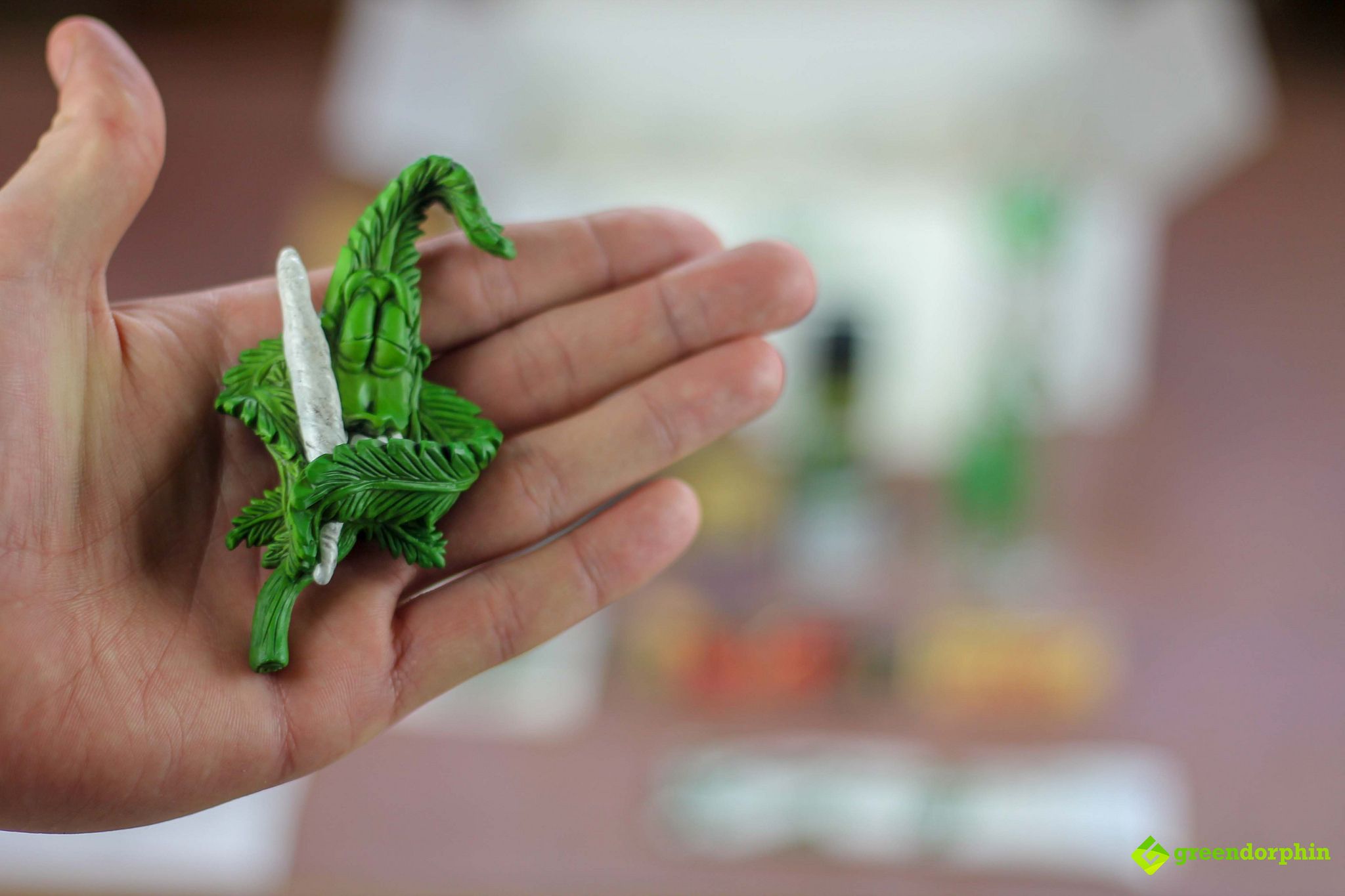 Bogart Cannabuds Magnet
This cute little bloke now adorns the metal front of my glass cabinet, and it certainly brings a smile to my face every time it catches my eye.
When I first copped the box I thought the blokes down at The Green Mart HQ had chucked me a cheeky doobson for helping with blogging inspiration but I was sadly mistaken.
These Cannabuds Magnets are really top notch! The guys at Cannabuds make these with love, and they're even hand painted and finished for that one-of-a-kind feel. You can check out the full collection here.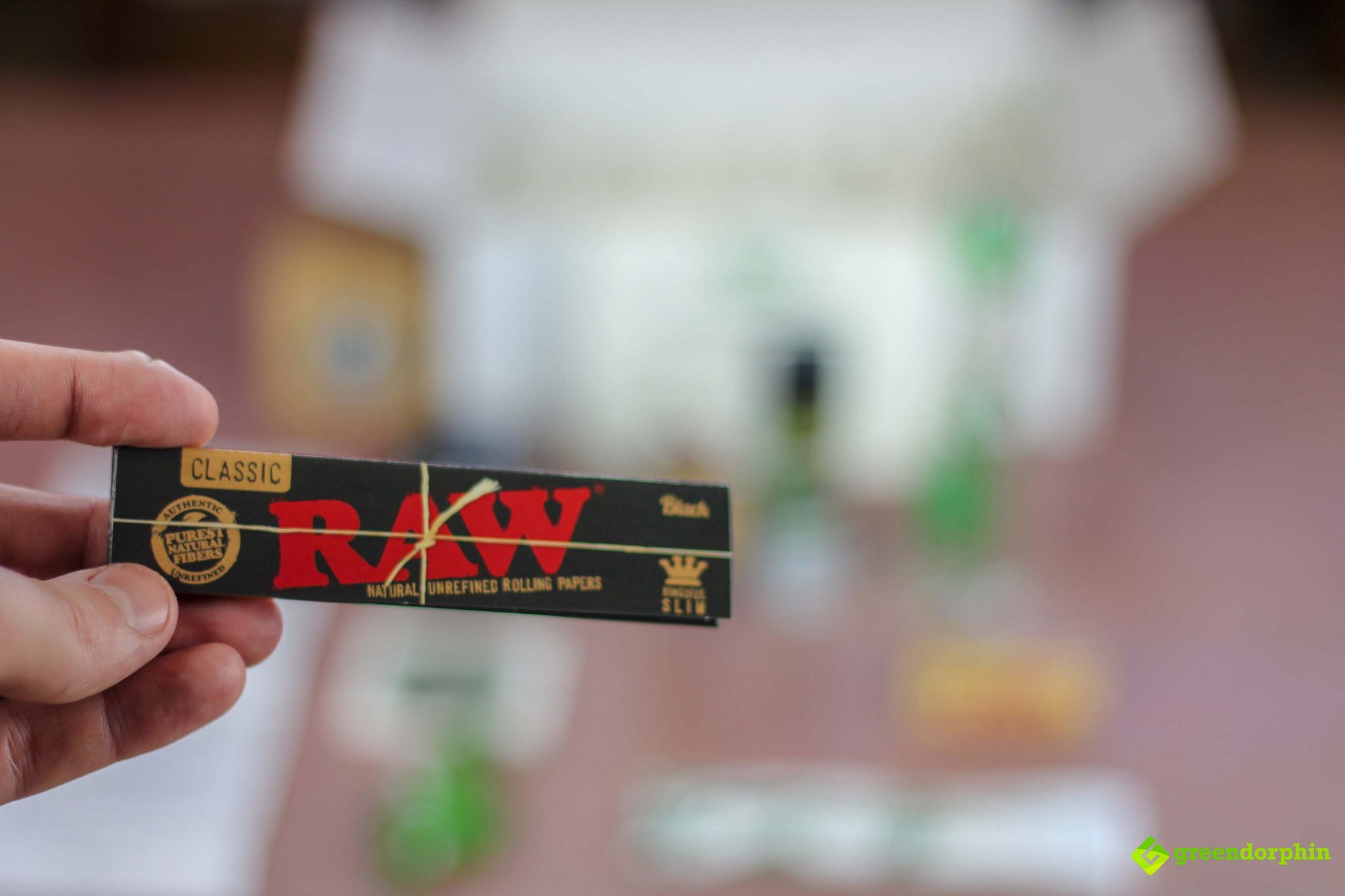 Raw Black Rolling Papers – Classic King Size
Thankfully the Master Kush Box had some papers included in it so I could roll some doobsons of my own! These Raw Black Rolling Papers are as good as it gets.
If you fancy yourself a skillful roller and have the expertise necessary to fashion an inside-out joint, then you'll know all well the positive effects of cutting out paper.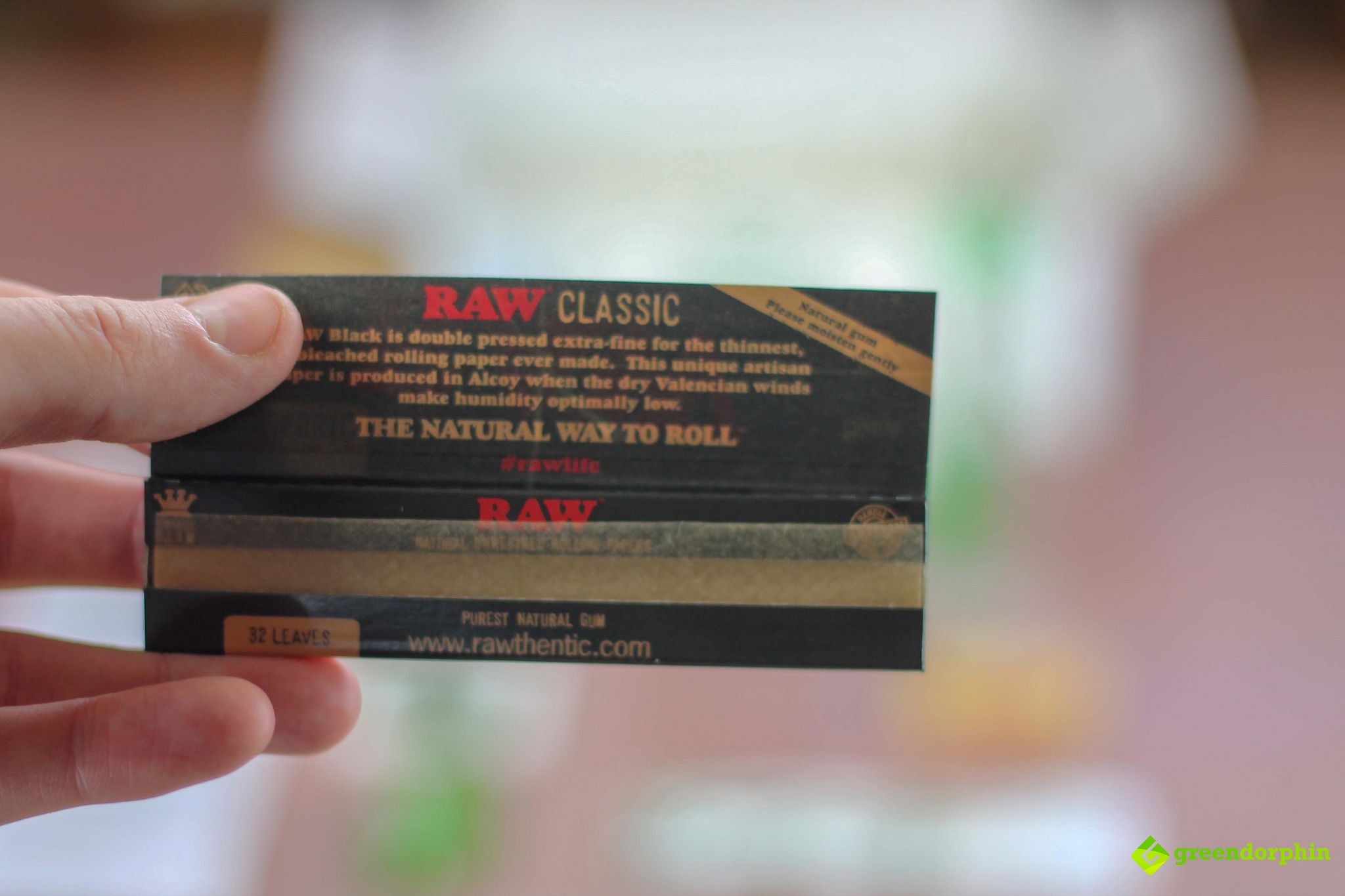 These Raw Black Papers are double pressed and as thin as any I've ever come across. This ultra-fine paper allows for an even burn and the purest smoke possible.
For the health conscious doink smoker out there, you'll be happy to know that all of Raw's products are vegan, bleach and chlorine-free, and created using sustainable elements.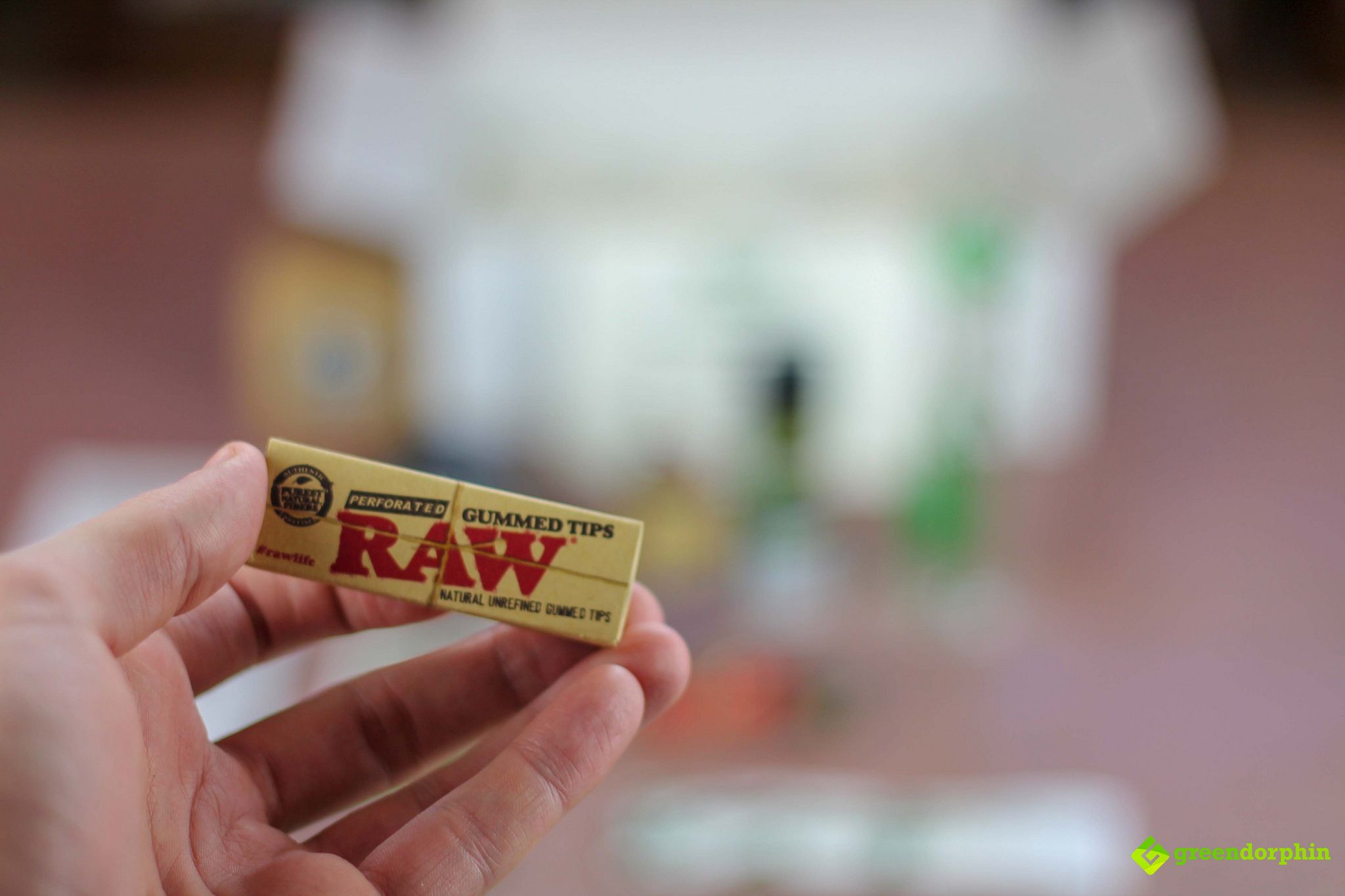 Raw Gummed Filter Tips
Now unless you were planning on smoking your roaches on a clip, you're going to need some filter tips for your joints there, bud.
These Raw Gummed filter tips are perforated, which makes it super easy to roll a tip that is going to be effective in stopping resin and herb particles from seeping through into your mouth.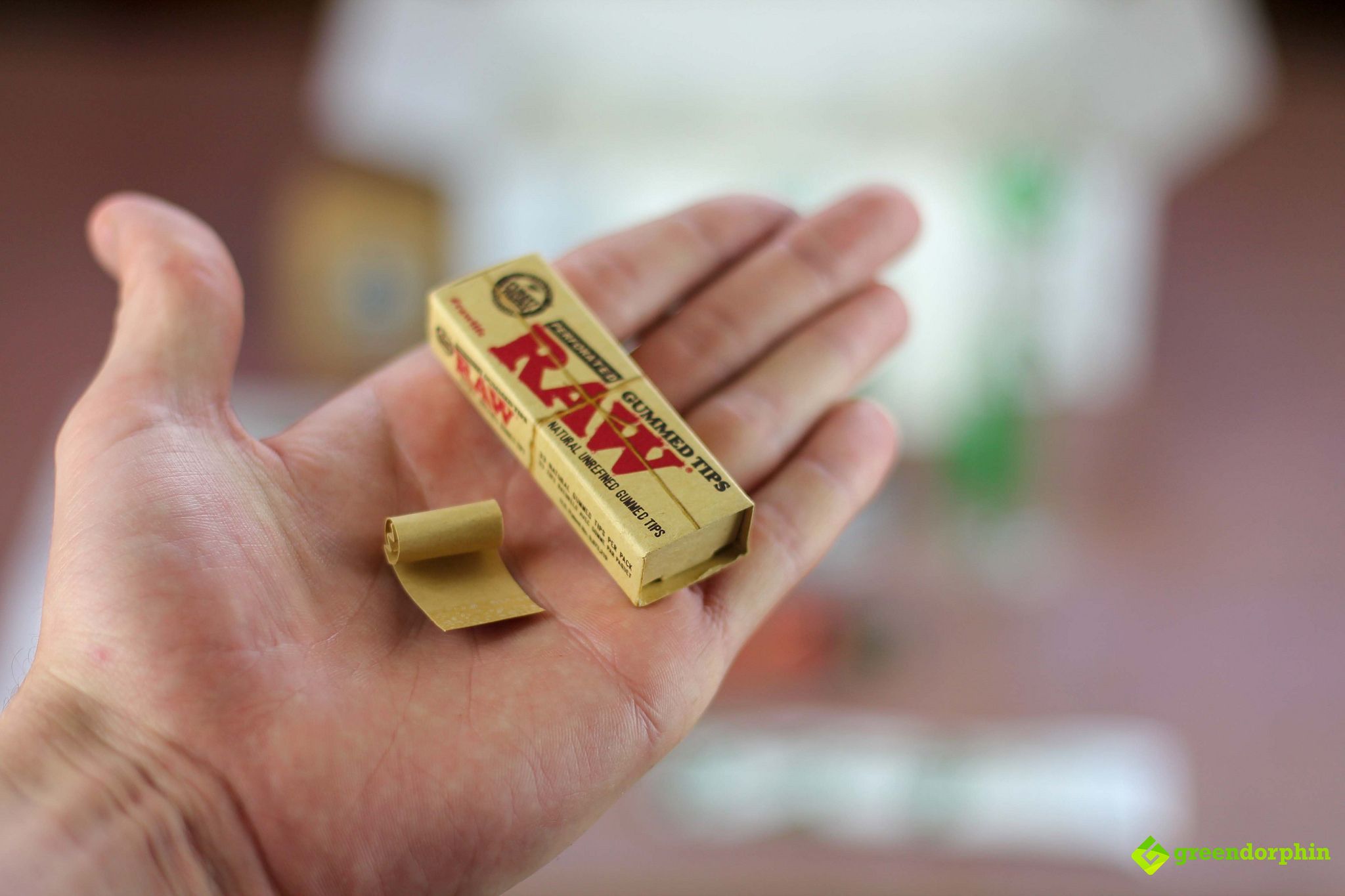 The best thing about these perforated tips is that they are totally customisable! By following the perforated lines you're left with a wide tip suitable for a gram or so, while tearing off a few rectangles will give you a narrower roach.
Ever had a filter tip unfurl itself mid-smoke? It can be a bitch to try and hold the paper and tip together if this happens, but with Raw's Gummed Tips, you simply lick the gummed end and your tip is stuck-tight.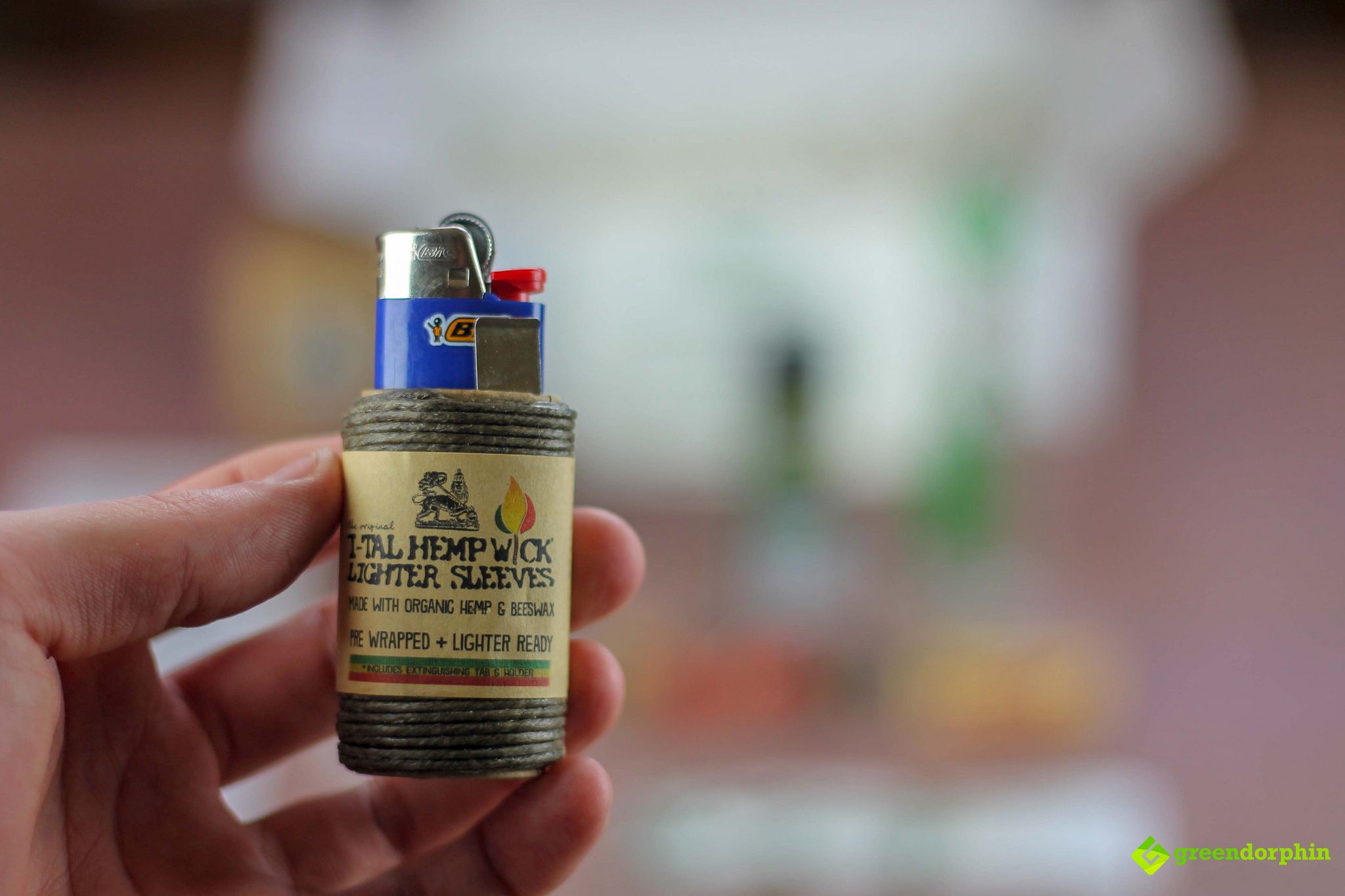 I-Tal Hemp Wick Lighter Sleeve & BIC Lighter
Never forget that Australia is a country that was founded on convicts. People that may appear to be your friends are in fact petty larcenists that'll pounce on your trusty BIC lighter any chance they get.
Now you've got yourself a totally unique lighter than even the most poker-faced felon couldn't bluff off you with a; 'I bought this with me ciggies bah!' Plus – what good weed subscription box doesn't come with a spark?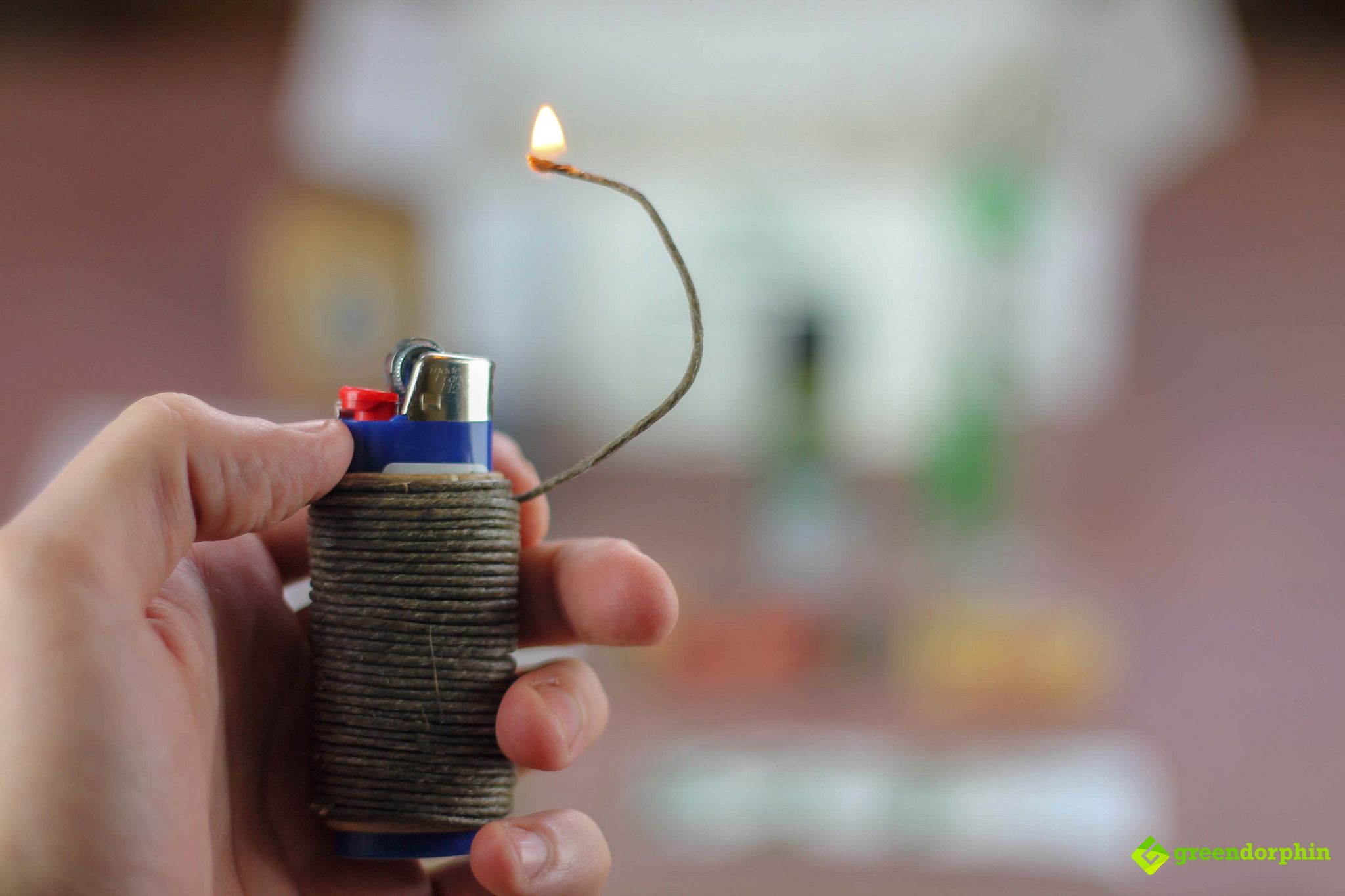 The I-Tal Hemp Wick is coated in beeswax which helps to keep the burn at a consistently-slow pace. Hemp Wick isn't exclusive for bongs; I use mine to spark up doinks or for a sneaky hash pipe here and there too.
With this handy I-Tal Hemp Wick Lighter Sleeve & BIC Lighter combo you can kiss butane-inhalation goodbye and say hello to the new age of butane-free bong rips and pipe hits.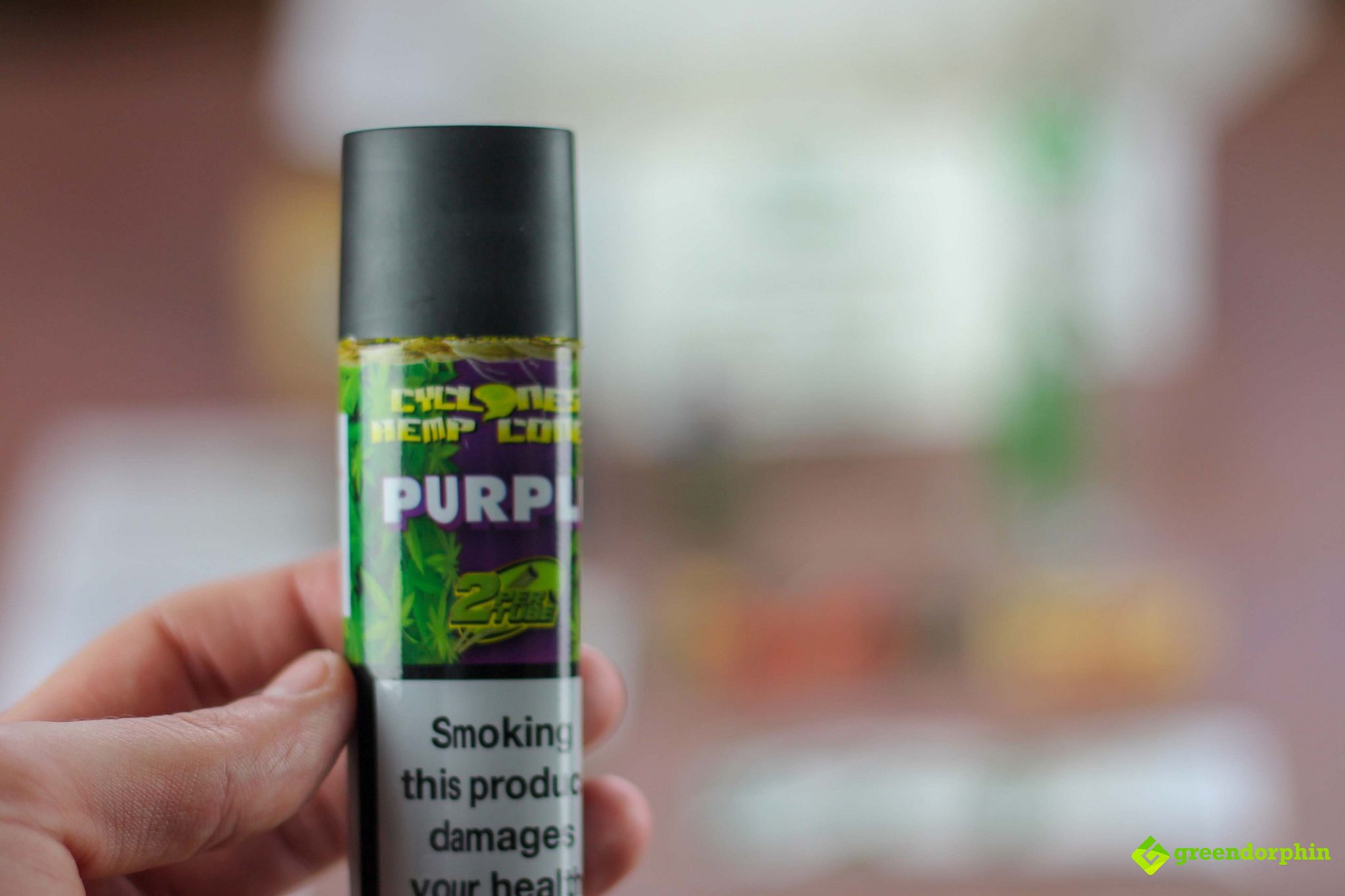 Cyclones Hemp Cones – Purple Flavour
The fact that these taste like purple drank is reason enough to try them out, it's a treat every time you lick your lips.
What I love about these cones is that the natural flavouring doesn't affect the taste of the herb, imparting only a very subtle, sweet flavour that reminds me of a Honey-Berry Backwood.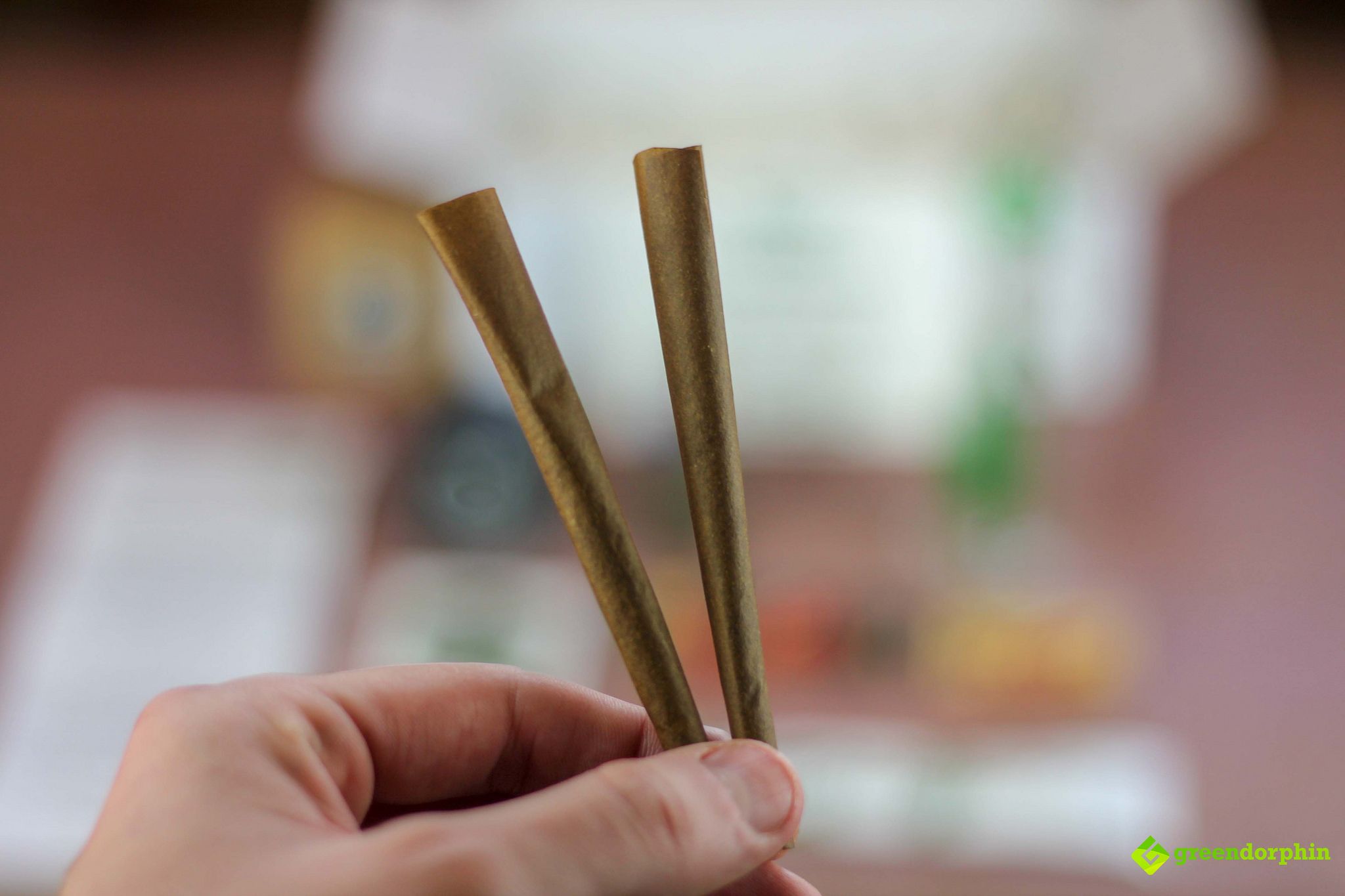 The Green Box's Master Kush weed subscription box has three separate varieties of papers, but these ones are certainly the most special in my opinion.
While I love the Raw and High Hemp CBD+ Papers, these Cyclone Cones are easy for anyone to use, regardless of how good of a roller you are.
I remember buying a pack of these the first time I went to Nimbin when I couldn't roll for shit – they made me feel like a proper Chron-oisseur!
Sherlock-style Bubbler Water Pipe w/ 5-Arm Percolator & 18mm Bowl
Last, but certainly not least, is this awesome Sherlock-style bong with 18mm funnel bowl and 5-arm percolator for additional filtration.
While I don't hit the billy anymore myself, with an 18-14 adapter and 14mm quartz banger I'm certainly making good use of mine!
This piece features the Green Box's logo and is a welcome addition to any glass fans collection. It will be perfect for delivering cool hits, especially when used with Piece Water Natural Bong Water Replacement.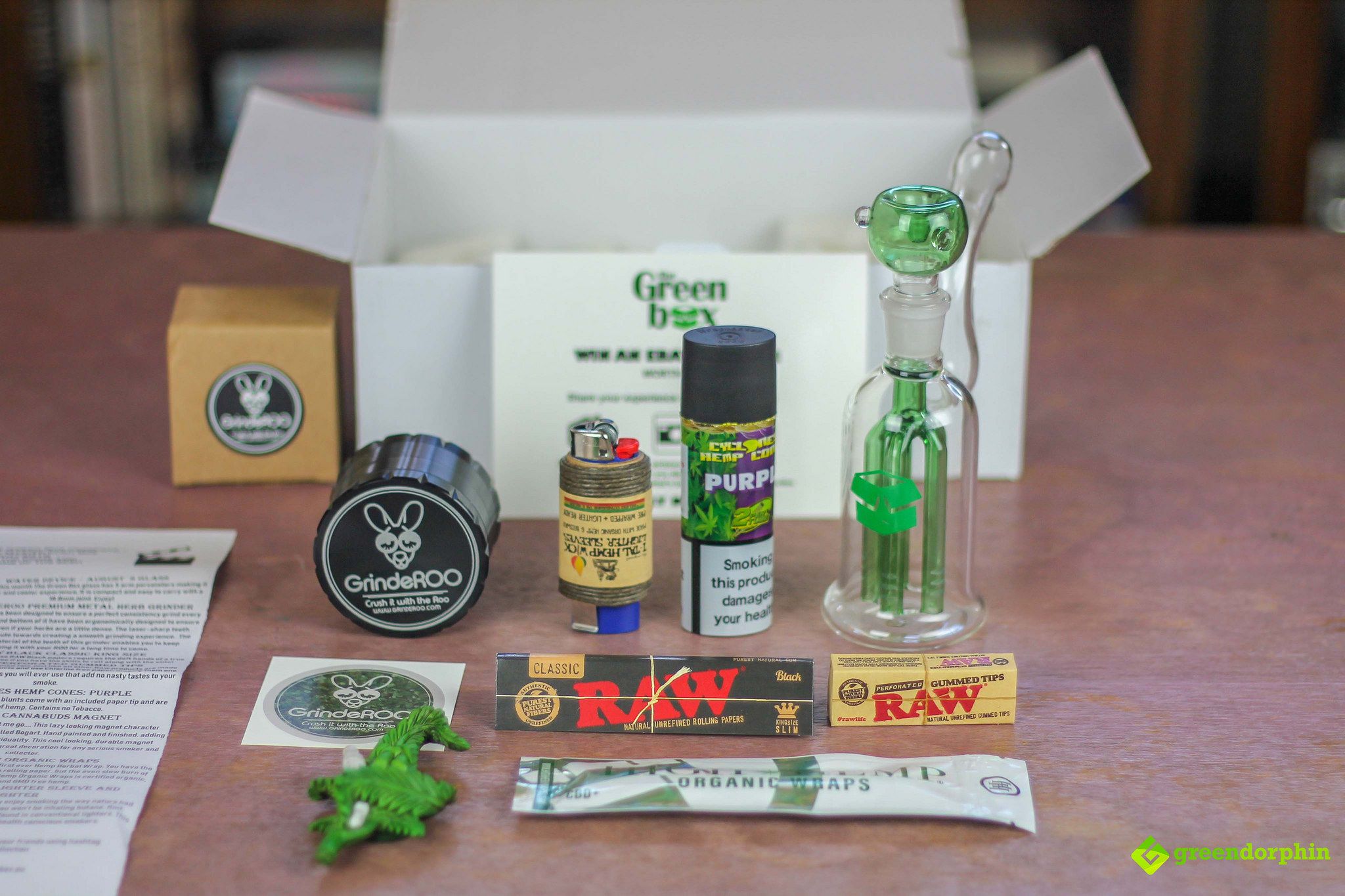 Whether you're in need of some top-quality smoking accessories on the monthly, or want to start a glass collection, the Green Box weed subscription box is going to make it feel like Christmas has come early over and over again.
Sign up for Australia's premier weed subscription box service and take advantage of the great savings and next-level convenience today!
Remember to use the code Greendorphin5 at checkout for $5 off your first purchase over $50!
Latest posts by Matt Buchanan
(see all)