The long-awaited legalization of recreational cannabis across Canada's ten provinces happened at midnight on this very day, October 18th, more than three and a half months after the supposed rollout of Canada's new weed laws on Canada Day 2018.
Now while many would like to speculate that the constant road-blocking of Trudeau's legislation was the result of harmless weed naps, the real reason was the complete disparity between states and their legal cannabis frameworks.
Most cannabis law reform experts would agree that Canada's new weed laws will result in a reduction of illegal cannabis grows and sales, just as it did in the United States.
It's no secret that the 'Grey Market' framework that the industry has been running under led the way for criminals to develop chains of unethical dispensaries selling a cruddy product.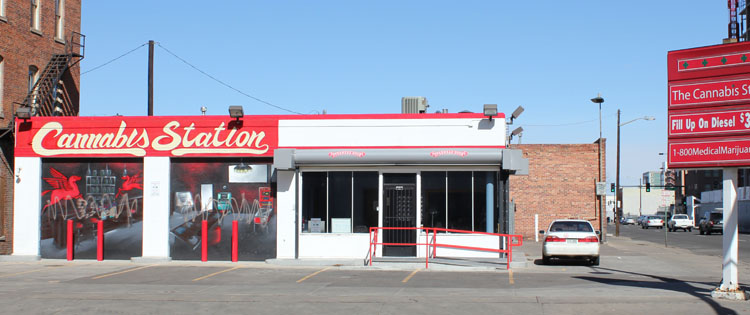 With legalization, these dispensaries are set to become subject to much harsher penalties and stricter legislation, much as in the way that Denver and Washington have gone about dispensing cannabis.
While British Colombia has had some form of medicinal cannabis framework for almost twenty years, other right-swinging states like Alberta and Ontario still imposed harsh penalties on marijuana growers and distributors.
This led to the development of the aforementioned 'grey market' with cannabis from legal states spreading over the country and causing conflicting law enforcement immense grief.
While the Russian's may have a problem with Canada's legal cannabis movement, stating that it goes against the G7 Nation's stance on drugs, those dudes are assassinating spies and hiding up meltdowns so I don't see too much of a leg to stand on in this regard.
But I'm not here to spit sour grapes, what Canada has done is absolutely unbelievable, causing the framework of what was once considered right and wrong to shift around us completely.
Regardless of what Canadian's think about cannabis, citizens over the age of 19, or 18 in Alberta and Quebec, can now legally access cannabis and its derivatives from a licensed dispensary.
Canada's government voted to opt against the legalization of cannabis concentrates like Rosin and butane hash oil (BHO), stating that the strength of these extracts was obsessive for human consumption.
Touching briefly on this, medical patients who require large doses of cannabinoids to function are now having to purchase larger amounts of weaker products to counter this, which is totally lame, and an issue that will have to be cleaned up in the coming months.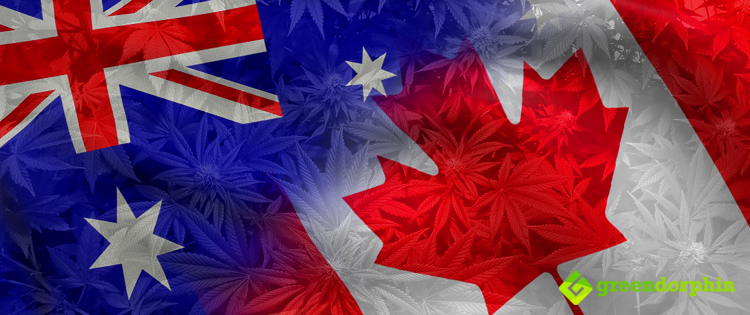 One Australian that relies on dried flower and cannabis extracts from Canada to treat his epilepsy which is the result of a brain tumor is Queensland teenager Lindsay Carter.
Canada's new weed laws mean a great deal for the export market, too. For Lindsay, legalization means better access to medicine, more consistent supply, and a larger group of suppliers to chose from.
Australia's lackluster response to the global cannabis movement has resulted in a mere 3 thousand patients from a possible 500 thousand gaining access to legal cannabis for their afflictions.
While Uruguay was the first country to totally legalize marijuana back in 2017, the Canadian law reform is a great deal more significant on a global scale due to the country's ties to Great Britain.
Meanwhile, the Brits are yet to even roll-out a proper medicinal framework, leading many to believe that they are waiting to see what happens in Canada first before going for an 'all out' legalization.
Now that Canada, a fellow sovereign nation, has made the flip to legalize recreational cannabis, let's take a look at the current cannabis climate in the other sovereign countries.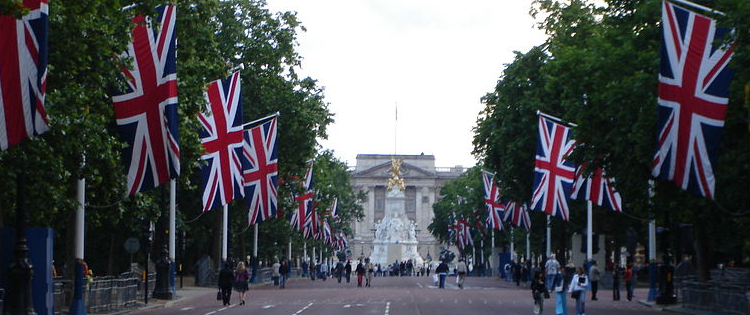 England
Cannabis use in Britain is at an all-time high. The European Monitoring Centre for Drugs & Drug Addiction (EMCDDA) published figures this year stating that more than 1 in 10 Brits between the age of 16 and 34 used cannabis last year (2017).
Now, Britain being only a short ferry ride from Amsterdam means that these figures barely scratch the surface, and with London seed shops popping up at a steady rate, that figure is only set to increase.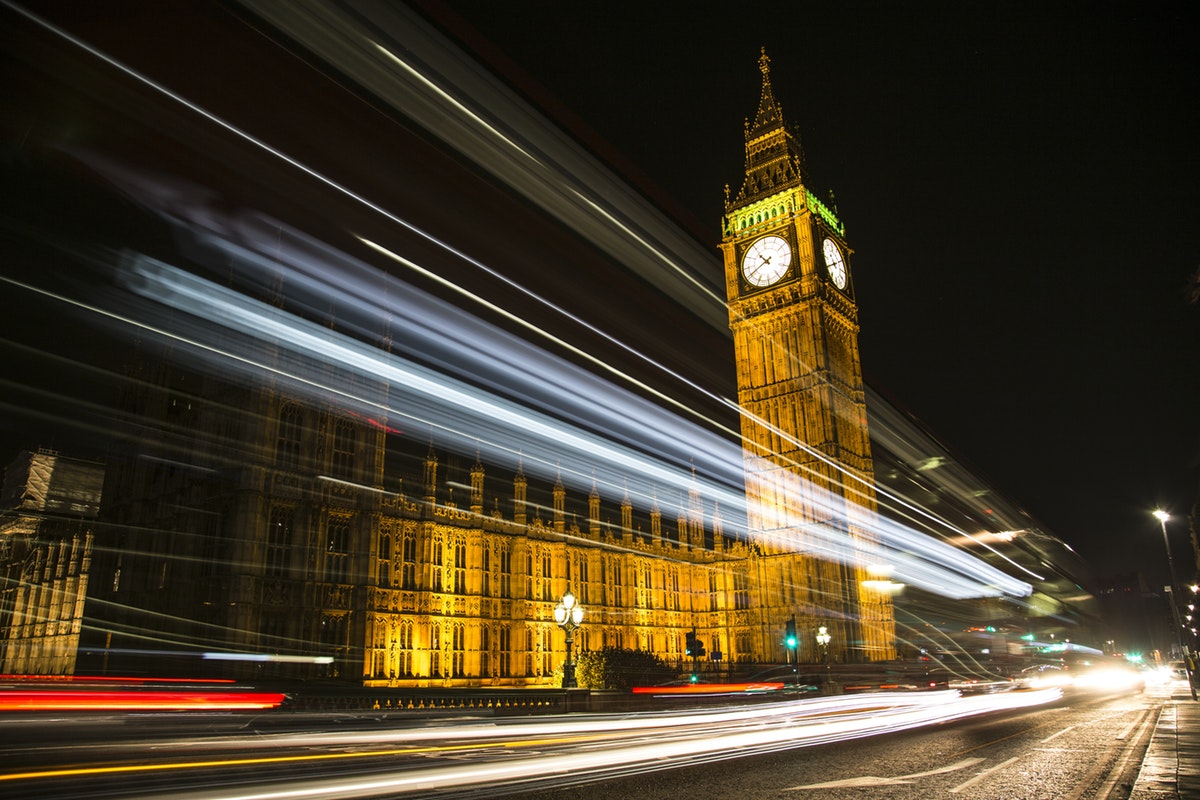 Brits love a good spliff, that's no secret, and with Canada's new weed laws coming into effect today, a referendum on the island can only be a short while away.
That being said, the United Kingdom's Home Secretary Sajid Javid has recently put forward plans to allow the sale of cannabis derivatives on the basis of a prescription from a doctor.
Britain plans to unveil a regulated medical cannabis framework at the end of November, but plans to bring cannabis regulation to the forefront of parliament have been constantly hindered by the ever-daunting Brexit scandal. Thanks again Russia.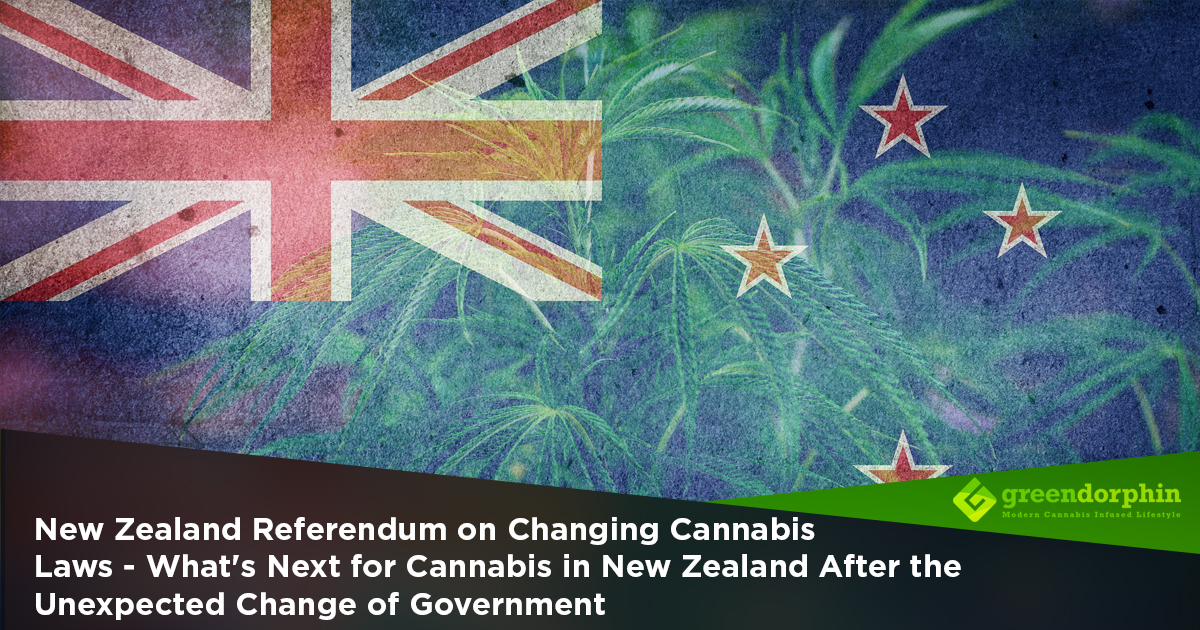 New Zealand
The land of the long white cloud is getting set to become the land of the long green cloud and a sure-to-be favorite holiday destination for pot smoking Aussies over the ditch.
New Zealand's new prime minister Jacinda Ardern took to power following a surprising coalition between the country's Labor and Green Parties.
Kiwi's will have the right to vote to legalize the recreational use of cannabis for adult use by 2021, while a regulated medical framework is currently in the works.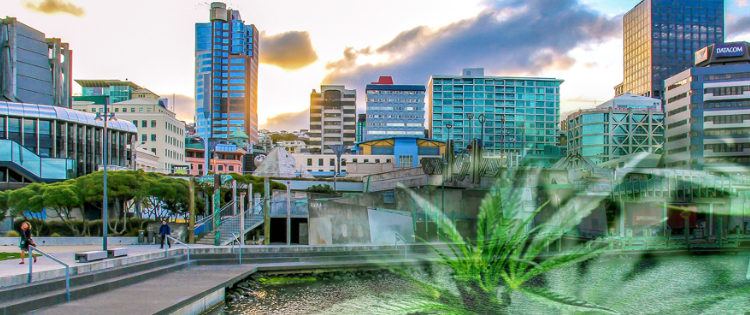 Cannabis use has always been looked upon as harmless by most New Zealanders. Actual statistics surrounding cannabis use are difficult to obtain owing to the illegality of the drug, but it's no secret that Kiwi's love a good sesh.
While New Zealand has always been a fairly liberal country, even going as far as to include a verse of native Maori into their national anthem, the supposed cannabis referendum is huge news and is sure to have a monumental impact on both Britain and Australia.
The global impact of Canada's new weed laws is astounding, as pro-cannabis activists now have something tangible to point to when they ask the question; "What is so wrong about weed?"
As soon as that legal cannabis referendum is passed, this writer for one is going to be on the first flight to Dunedin, and you can take that to the bank.
South Africa
Cannabis has always been a pretty mellow topic in South Africa. Dagga, as it is referred to by the locals, is easily obtained, judging that you know who to ask!
The sticky green has long been a staple of the country's reggae culture, which draws inspiration from Jamaica and other parts of Africa, with African strains like Durban Poison and Swazi Gold openly sold on streets.
Canada's new weed laws don't mean as much for South Africa as they do for the other countries on this list as the nation actually brought forward a referendum back in 2017 that said OK to home use.
That being said, the regulated supply of cannabis via storefronts is still highly illegal, with most would-be tokers having to source their smoke from often less than reputable street dealers.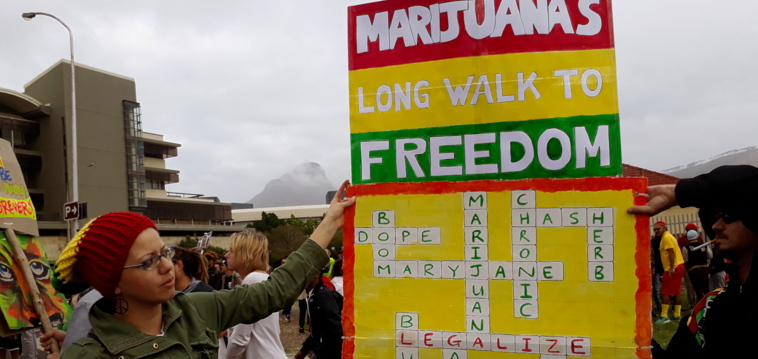 What a legal cannabis referendum would mean for South Africa would be a booming job market, better access to medicine via a medicinal framework, and less time spent policing street dealers.
South Africa already became one of the first countries to start legally exporting cannabis earlier this year, when the Kingdom of Lesotho in the country's east allowed the exportation of MediKingdom crop to Canada for research purposes.
As the use of Dagga becomes more and more acceptable, other nations are sure to profit off Africa's affordable labor and vast space, such as in the case of Washington-based cannabis consulting firm Rhizo Sciences.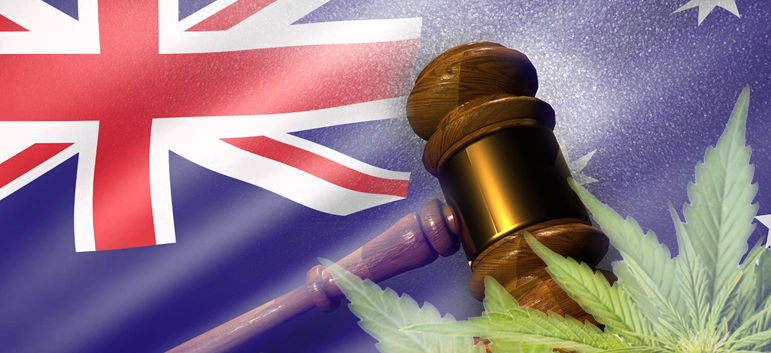 Australia
As with most 21st-century law reforms like the same-sex marriage debate and the topic of abortion and euthanasia, the Australian government has preferred to take a backseat approach to cannabis law reform and wait for the rest of the world to do it first.
With a population of only 25 million, Australia has always been set to be a great 'tester' nation for various law referendums, but for some reason, the elected government always seems to end up infighting as opposed to passing any actual legislation.
With the exception of John Howard's ban on firearms and Kevin Rudd's 'on behalf of the nation' apology to the rightful land-owners, things move a little bit slower in Australia than they have in other sovereign nations.
In response to Canada's new weed laws, Greens senator Richard Di Natale has put forward a proposed framework for how a cannabis referendum could work in Australia.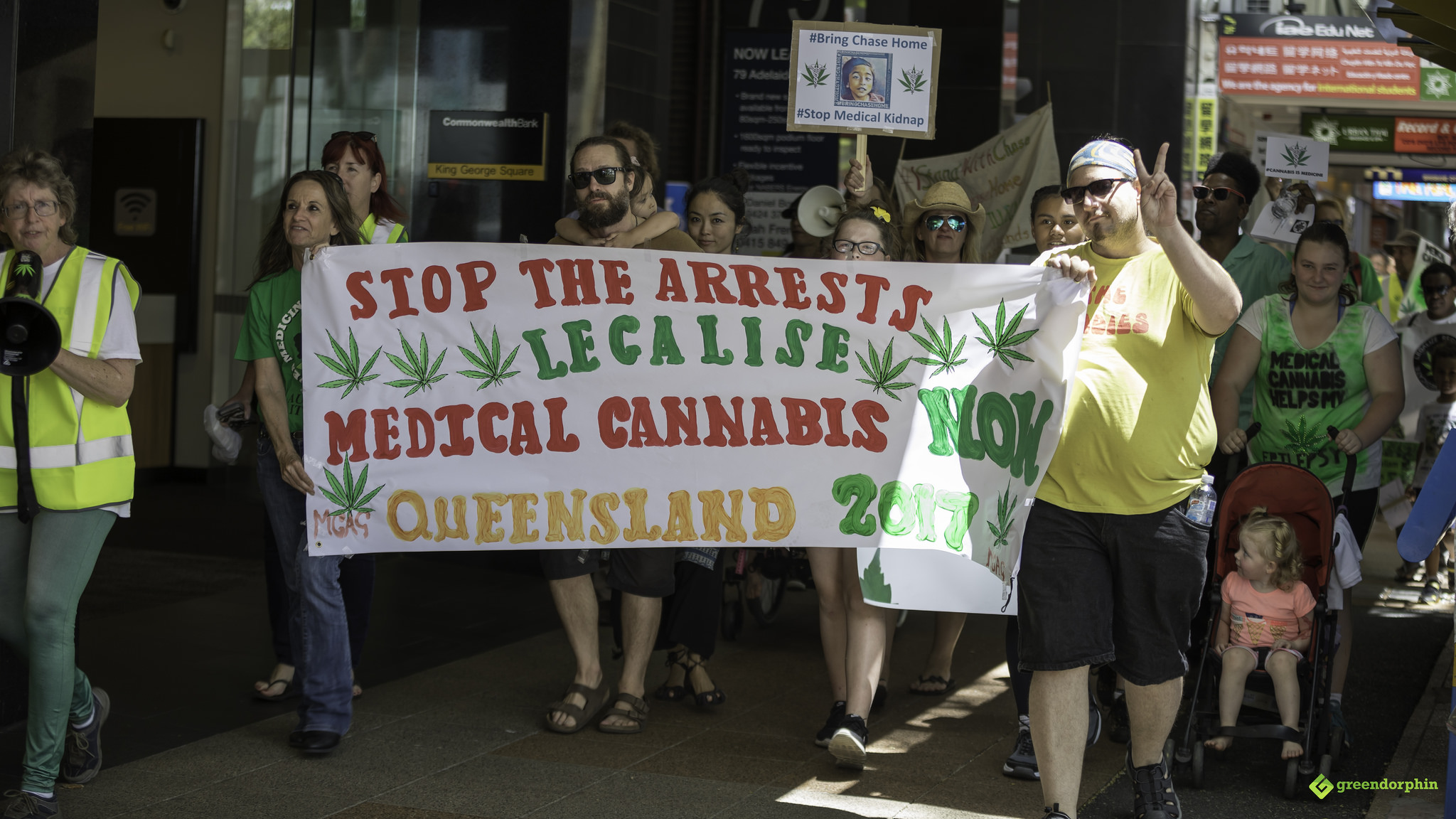 Medical cannabis is a hot button issue and is constantly in the news, especially now that Canada's new weed laws have come into effect, but the response from parliament has been disappointing to say the very least.
It's no secret that cannabis use in Australia is entrenched in our culture. From the bucket bong to the world's longest joint, Aussie's love their smoke.
Australia's alternative lifestyle epicenter, the small rural town of Nimbin, held its annual Aquarius festival known as MardiGrass for the 26th time this year, with both attendance and attendees at an all-time high.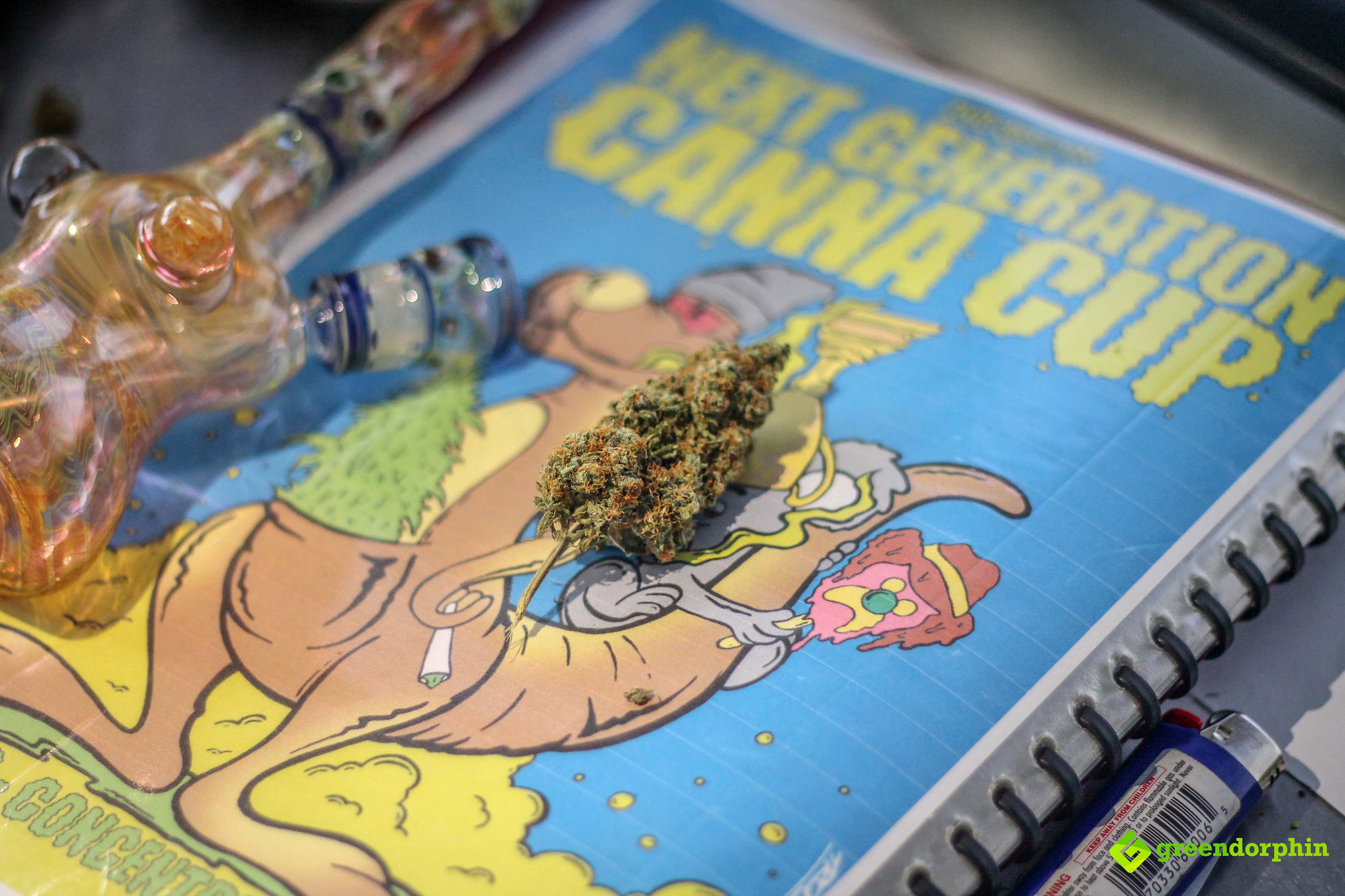 Other recent counter-culture movements have also helped to shine a light on the true state of Australia's cannabis movement.
One of these is the Next Generation Canna Cup, an underground cannabis competition that awards the best breeder with top quality genetics prizes with proceeds going to cannabis-related charities.
It's no question that Australians want to see their government take note of Canada's new weed laws and subsequently follow through. For that, it is only a matter of time.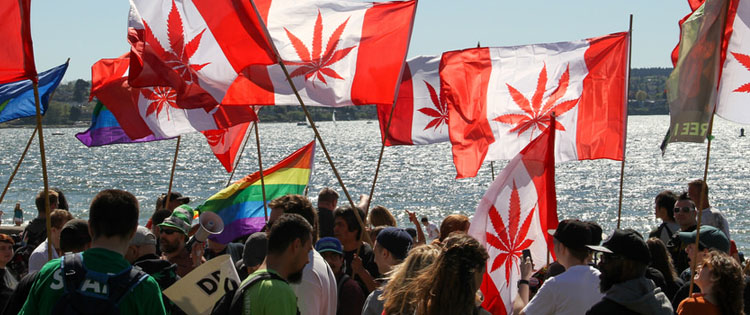 For now, the great people of Canada can rejoice and bask in the glory of their new legal cannabis.
While some provinces, like Ontario for instance, will take a little longer than most to kick-start the proceedings, the first cannabis sales kicked off at midnight tonight with lines out the door.
So if you're looking for an awesome place to take your next herb-friendly vacation, you know where to go.